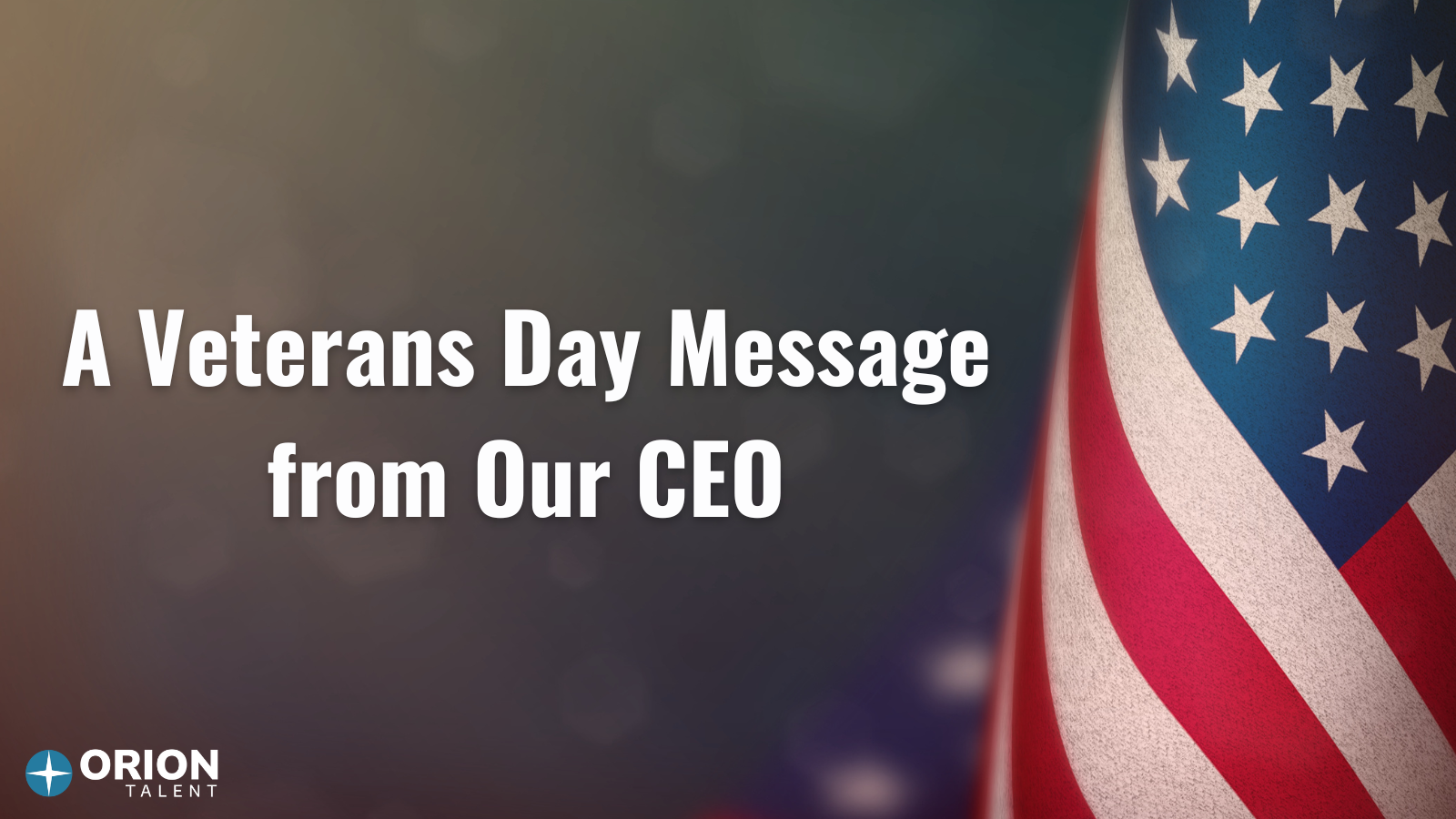 Orion Talent's dedication to the military community runs deep. From our founding by military officers to the 100,000 veterans we have matched with civilian careers to our many team members who have served our country, our military DNA is evident in so many ways.
And that is why we have established new partnerships with excellent organizations dedicated to serving veterans. They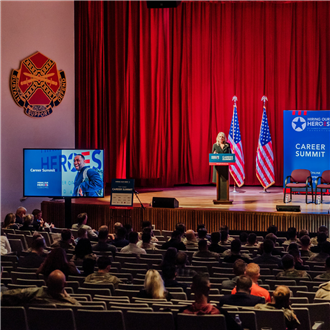 include:
Oscar Mike Foundation
Department of Defense SkillBridge
Veterans Employment Through Technology (VET TEC) Education Courses Employer Partner
Hiring Our Heroes Veterans Employment Advisory Committee (VEAC) / Military Spouse Employment Advisory Committee (MSEAC)
US Chamber of Commerce – Presidential Advisory Group member
Google Career Certificates Employer Consortium
HireHeroes USA Employer partner
Army Reserve Employer partner
National Guard TAG (The Adjutant General) relationships
These partnerships ensure that even more veterans have access to gainful employment after their service. As we prepare to recognize Veterans Day, I am excited to see the positive impact these organizations are making on our country through their unique directives and honored that they have chosen Orion Talent as a partner.
To those who have served and their families, thank you for your service, dedication, and sacrifice. I look forward to continuing to serve you.
-Sarah

RSS Feed
Subscribe to Orion's Blog