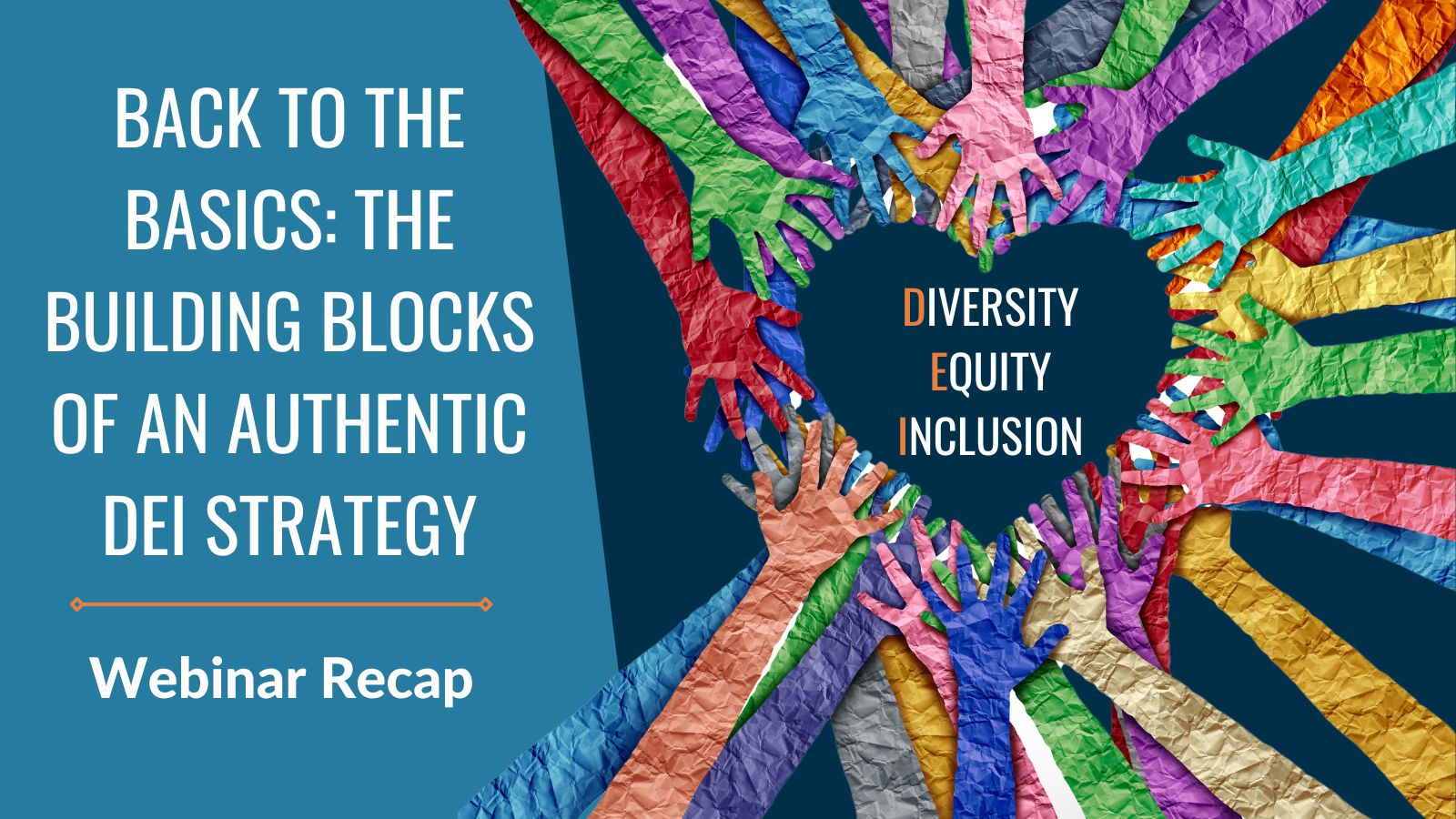 How can businesses turn their DEI intentions into effective programs that nurture inclusivity, expand diversity, create equity, and boost recruitment and retention?
Orion Talent's Shanté Williams, Vice President, People and Culture, moderated a lively discussion with Cheri Brumbaugh, Manager, Workforce Planning & Staffing Analysis at Advanced Drainage Systems, Inc, and Chris Moreland, President & CEO of Moreland Accord in October. Their webinar Back to the Basics: The Building Blocks of an Authentic DEI Strategy addressed what it means to be authentic in DEI work and strategy, the core building blocks for creating enduring and effective DEI strategy, what DEI success looks like, and what businesses are getting right (and wrong) in DEI today.
Striving for Authentic DEI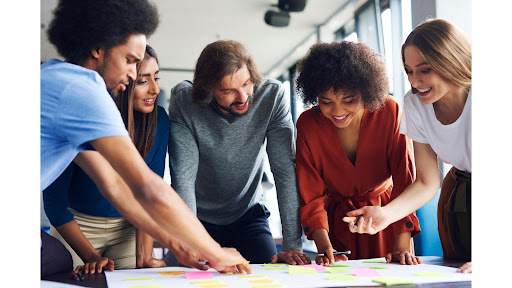 Check-the-box DEI doesn't drive sustained change. Employees can tell when programs are authentic or only skin deep– in fact, 75% of employees report that their organization's racial equity policies are not genuine. Even in the best-case scenarios, there is always room for improvement. "Here's something I noticed about DEI that I think is pretty consistent across organizations. I have yet to walk into an organization or have a conversation with a person who couldn't say there is something about DEI that we really need to do, learn from, and even potentially make some changes," Moreland says. "That's a pretty consistent feeling in this country right now, fueled by a lot of the things that have happened in this country over the last couple of years."
Many companies have jumped headfirst into DEI programs over the past few years. But quickly implemented solutions don't create sustainable results."Most organizations have an appetite to do something," Moreland adds to the discussion, "But it's almost an appetite to do something as if there needs to be something done for the purposes of not getting in trouble. For the purposes of correcting some injustice. For the purpose of not wanting to be the person who does not have the box checked." But there's got to be more to a DEI solution than that.
Beyond Diversity
"It can be really tempting to get caught up in the D in DEI," Brumbaugh says, "That's because diversity is easy to measure. It's visible in a lot of ways. If you focus on that D, you get that quick sense of accomplishment because you can see it and you can feel it. It feels like you did something. But I think authentic and sustainable DEI strategies are also deeply curious about whether or not they are excelling in the E and the I."
Without building an equitable and inclusive culture that welcomes everyone to be their true selves in the workplace, treats them fairly, and includes them in big discussions, you're only part way there. Diverse candidates who discover the diversity message advertised is not the diversity reality are not likely to stick around.
The trio discusses how to create lasting, authentic change, the importance of transparency in a DEI solution, how businesses can effectively apply data skills to DEI work, and why business leaders need to take the time to truly understand the experiences of others along their DEI journey.
Webinar Highlights
What is the state of DEI in Corporate America today?
Why do we need to get back to the basic building blocks for DEI to succeed?
How can leaders help others embrace the challenge and change of DEI?
Key Takeaways
Check out our short video below featuring Key Takeaways, including:
Don't Sprint. Embrace the marathon. Don't expect quick fixes or one-shot wonders to deliver on diversity.
Build an inclusive culture. Work on creating a workplace where diverse employees want to work, stay, advance, and succeed.
Survey the right people and ask the right questions. Use surveys to measure effort and ensure you are not making decisions in a vacuum.
Give as you take. Give back to communities you are relying on to improve your DEI strategies and results.
Watch the Webinar
You can watch the full webinar, Back to the Basics: The Building Blocks of an Authentic DEI Strategy, for more insight or check out other webinars in our DEI Webinar Series. Also, be sure to keep your eyes open for Brumbaugh's upcoming deep dive into DEI data on this blog. We would love to hear your thoughts and how you're building the foundations of your business' sustainable DEI solutions.
Get More DEI Insights from Orion Talent

RSS Feed
Subscribe to Orion's Blog