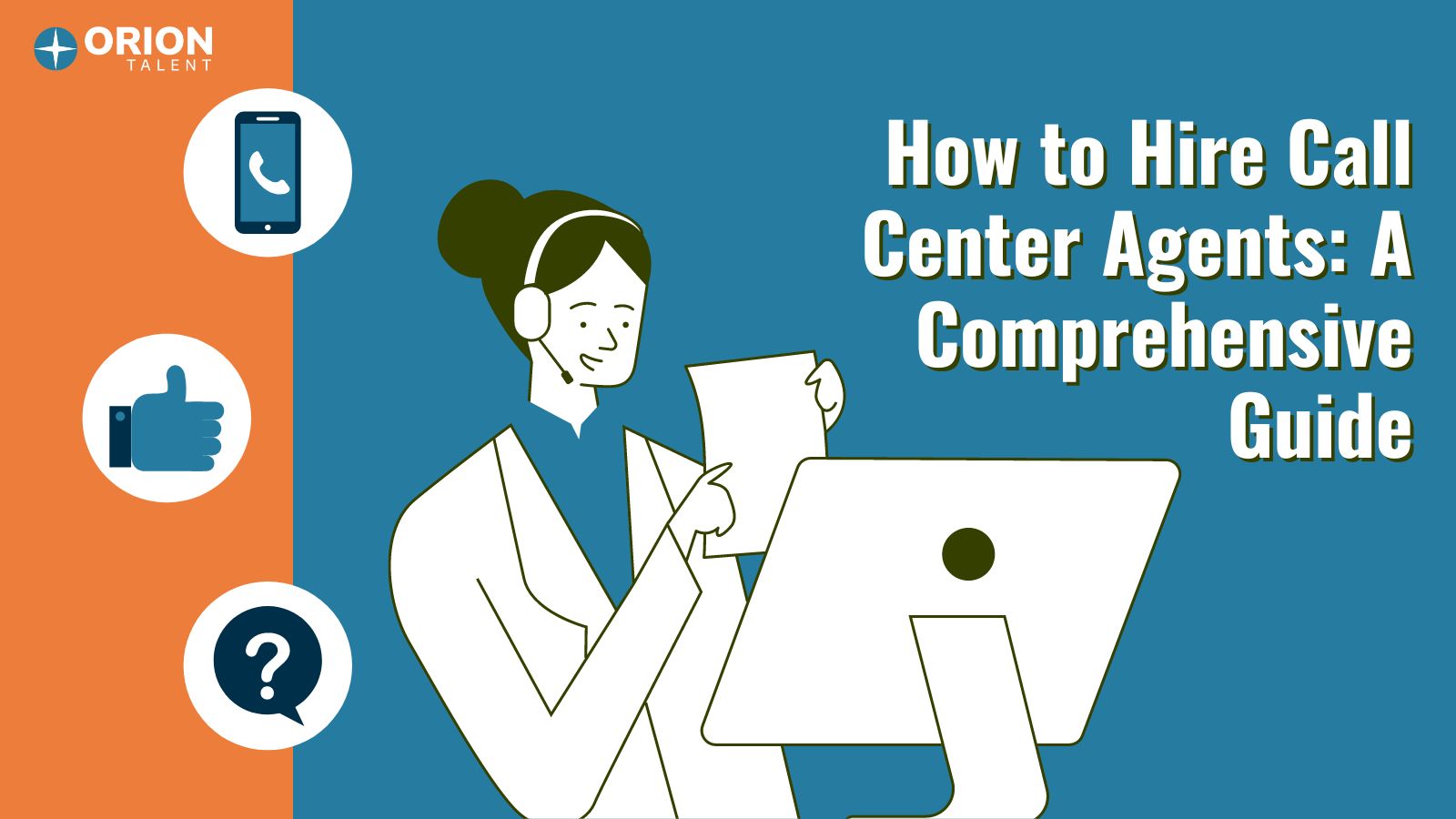 By Dora Floyd, Director of Staffing, Orion Talent
Wondering how to staff your call center with dependable, qualified agents? First, you need to know what makes for a successful agent and how to recruit them. For many companies, this means working with a staffing firm. It's important to find the right staffing firm that understands your needs and can deliver call center representatives that will best represent your business. Read on for a guide on partnering with a call center staffing agency and recruiting the right call center team.
What Makes for An Ideal Call Center Agent?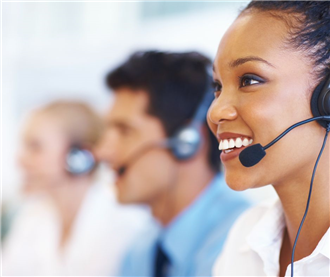 Your call center agents are your front line in customer service. The impression they leave with customers sticks. When considering the type of agents you hire, it's important to think about your company image and how your agents can best positively convey that image.
The best call center agents have excellent customer service and communication skills, are calm under pressure, patient, and responsive, and excel at problem solving. Prior call center or customer support experience is ideal, although this should not be a deal breaker. The soft skills you need in an employee can come from many different backgrounds. Below is a deeper look at the necessary skills:
The ability to learn quickly and retain information.
Call centers are fast-paced environments. The ability to capture and convey information in this setting is important.
Keen attention to detail.
When taking or making customer service calls, the details matter. Whether it is a membership number or date an item was shipped, paying attention to this information makes for a better experience.
Flexibility and the ability to task switch easily
One minute a call center representative may be handling a return and the next navigating a complex issue. The ability to easily switch between tasks is a must.
Strong verbal communication skills
Your call center agents will be speaking with all sorts of customers, so they need to be able to communicate clearly and effectively.
A friendly demeanor
This goes without saying, but is often overlooked in the rush to fill call center positions.
The ability to stay calm when under pressure
Annoyed or even irate customers happen, so the ability to stay calm and not escalate the situation is very important. Not only can the skill help resolve a situation, but it leaves a good impression of your company.
Direct Hiring vs Working with a Call Center Staffing Agency: Which is Better?
Direct hiring is less common than the use of staffing agencies in the call center agency. Staffing agencies act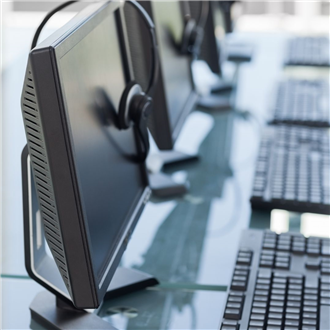 as the employer and manage the entire employment cycle from hiring, background/drug screening, payroll, payroll taxes/insurance, workers comp/ general liability insurance, employment conversion, and termination. Turnover is high in the industry. In Q4 2021, the mean annual turnover rate was 30%, making it hard to maintain a dedicated, personable staff.
Constant hiring makes retention and the talent shortage top challenges for companies, so they often turn to utilizing call center staffing firms. These firms have experience in hiring for these types of roles and can offer expertise when it comes to specific roles within the call center. By identifying candidates with the right skills from the beginning, staffing firms can ensure higher retention rates and improve KPIs.
Call Center Hiring Through a Staffing Agency: How It Works
When you partner with a staffing firm for your call center positions, you are provided with a sales/operations support team that can find the ideal candidates for specific requirements. The operations team thoroughly screens candidates and only submits the top ones that will fit the requisites. Operations also coordinate interview times/ types of interview. Sales then works closely with the company to ensure timely feedback is received from the managers and candidates. From there, the agency handles legal and tax paperwork, background checks, drug testing, etc.
What to Look for in a Staffing Agency That Handles Call Center Hiring
Good call center staffing agencies understand the call center needs including the daily operations, work environment, and the traits that make for a successful agent in the specific call center. Through a solid partnership, the staffing agency should provide the call center client top-notch customer service with timely communication and responsiveness. They should also be a proactive partner, timely managing immediate business needs and forecasted plans. Keep these tips in mind as you choose a call center staffing firm.
Find an agency that caters to your specific specialty.
Evaluate and compare contracts and costs.
Ask about their processes for recruiting candidates. Make sure to find out:
How do they attract and engage good candidates?
How do they source talent?
What are their processes for screening candidates?
Customer Service & Call Center Staffing Solutions
Staffing firm partnership provides companies with the ability to source, recruit, and onboard high quality call center talent. Whether you need to temporarily ramp up staffing needs or are interested in a right-to-hire model where the temporary employee converts to a client full time employee after a set time frame, working with a staffing agency delivers results.
Orion Talent Call Center Staffing can help you through each stage of the staffing process and ensure you have agents who care, keep your customers happy, and get the job done. Contact us today to get started overcoming turnover and a lack of talent for your Inbound, Outbound, B2B, B2C, Service Agency, and In-House customer service positions.

RSS Feed
Subscribe to Orion's Blog