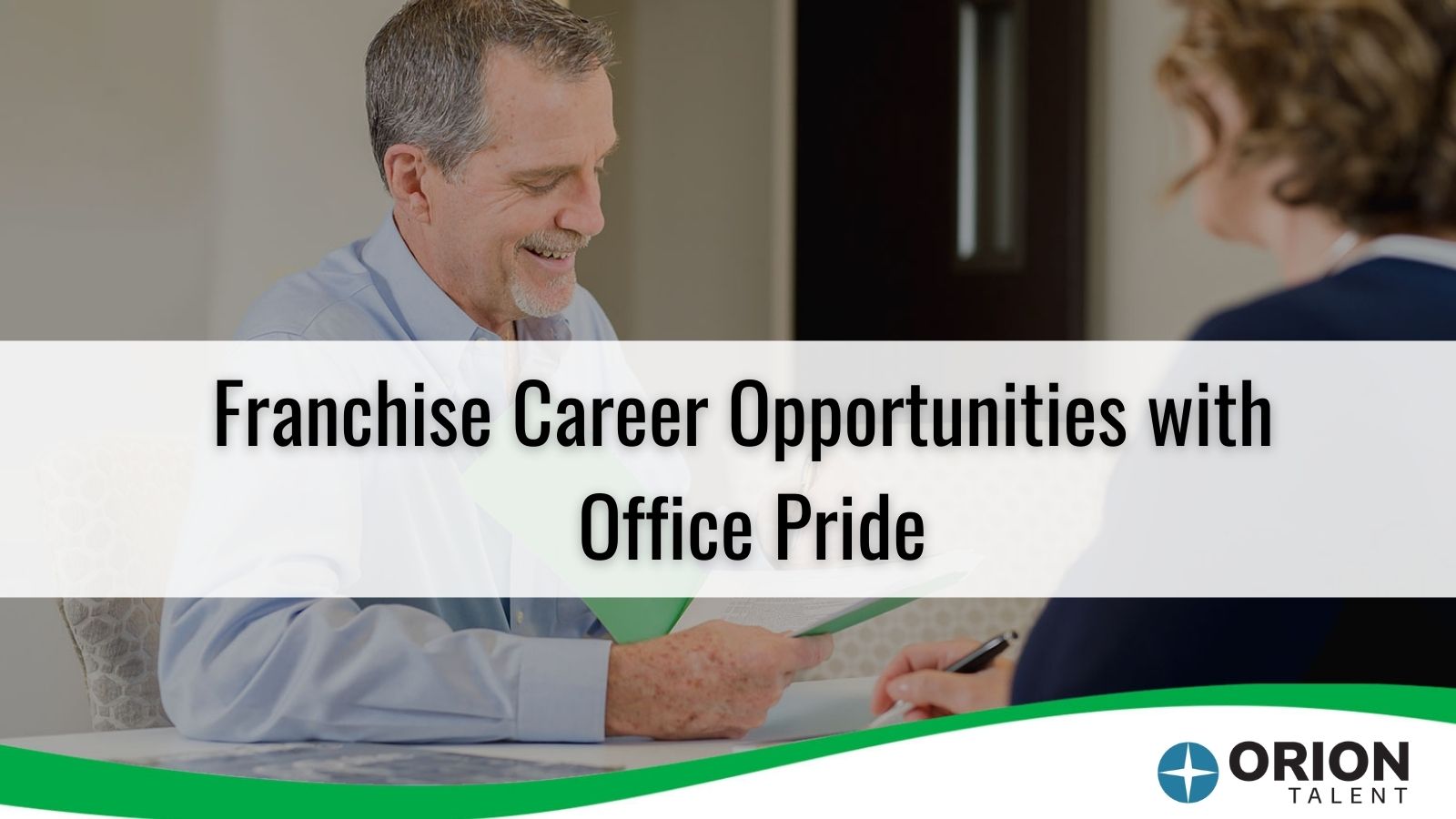 About Office Pride
Orion has partnered with Office Pride Commercial Cleaning Services, a faith-based franchise that offers entrepreneurs an experienced business system developed over 28 years, a comprehensive support network, rewarding cultural environment, and the ability to live your faith through your own business and make a difference in your local community by positively impacting people and workplaces.
Office Pride franchise owners and their employees provide top-quality janitorial services alongside total floor care consistently and professionally in the small- to medium-size office / commercial space market.
In a recent article with Franchising Magazine USA, Pat Durkee, COO of Office Pride Commercial Cleaning Services and a U.S. Navy veteran, explains why Veterans are a great fit for franchise ownership, including what draws Veterans to a career in franchise ownership with Office Pride.
Authenticity
Veterans look for a company that is authentic, with a strong set of core values and company culture. Veterans are accustomed to a strong ethic, because similarly, a strong military code dictates how servicemembers should conduct themselves in the service. Office Pride has built an organization with a clear mission and values, which is prevalent in their company culture. Office Pride's statement and culture draw Veterans specifically to a franchise opportunity with Office Pride.
Proven Processes & Support System
Due to its longevity, Office Pride has been able to adopt best practices, refine procedures, and create systems that work. Veterans appreciate established procedures and understand the importance of following them, which leads to success in a franchise opportunity.
Veterans Make Successful Franchise Owners
Veterans are able to see the big picture, or the end game, and can envision themselves working and succeeding in their new role before even signing up. With their ambition, Veterans are likely to be successful as a franchise owner.
With the tools and characteristics above, Veterans are well equipped to find success with Office Pride as a franchise owner. Read more about franchise ownership with Office Pride and request more information to get started with your career as a franchise owner with Office Pride today.

RSS Feed
Subscribe to Orion's Blog