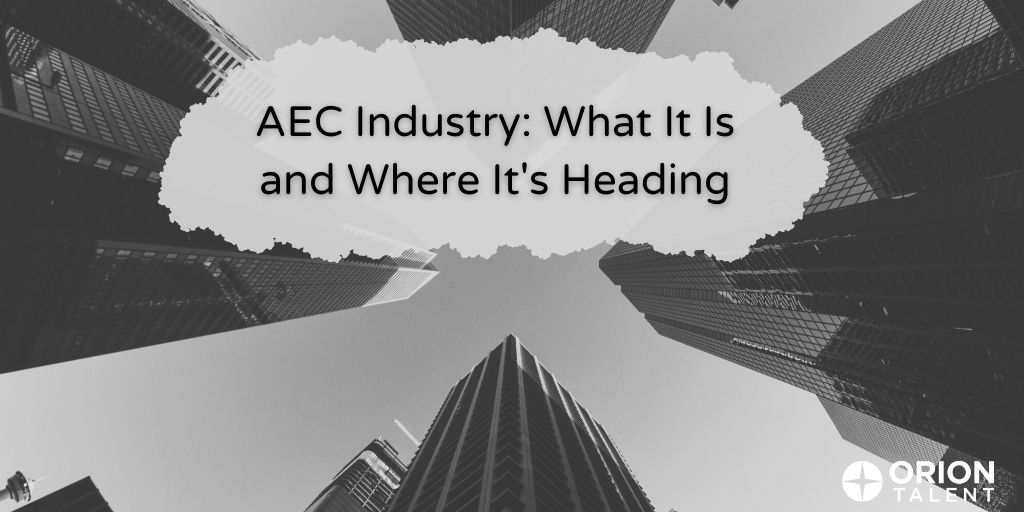 Drive down any major road, and you will undoubtedly see buildings going up. Some are only a few stories while some reach high into the sky. But, no matter how big or small, they all have one thing in common - a large team of multidisciplinary AEC professionals working together to ensure smooth operation through every phase of the construction project.
What does AEC mean?
The full form of AEC is "Architectural Engineering and Construction." The acronym describes the collaboration of architects, engineers, and construction professionals on residential, commercial, or industrial construction projects to ensure their smooth completion. These three disciplines are integral to the project from design to execution.
Architecture: Architects design the concept for the construction, restoration, or refurbishment of buildings.
Engineering: Engineers oversee the construction and maintenance projects necessary in the realization of that concept.
Construction: Construction project managers and their skilled laborers execute the design.
How large is the AEC Industry?
AEC is a growing global market and is expected to reach $10.5 trillion by 2023. Experts also expect it to grow at a compound annual growth rate of 4.2% between now and 2026. Additionally, the global AEC industry has experienced 40% annual revenue growth for 16 years straight. Historically, jobs in the industry have grown at 3.2% but were projected to grow by 5% in 2022 and then exponentially over the next few years.
What challenges exist in the AEC industry?
The biggest challenge facing the AEC industry is workforce shortages. Between an aging workforce and a large skills gap, it can be very hard to find the talent the industry needs. Architecture, Engineering, and Construction positions require highly skilled leaders with safety awareness, technical expertise, and project management skills, a combination that can be hard to find.
"The ability to find talent for the AEC industry is changing. Younger people are entering the workforce, older workers are leaving the workforce, and more people are working remotely," explains Stacia Norman, Director of Construction Recruitment at Orion Talent, "We have a shortage of experienced people to fill the needs of the AEC industry. It will be a challenge to recruit, hire and retain talent in 2022; but, it can be done with the right recruiting team in place."
What is trending in the AEC industry?
There are many trends shaping the AEC industry, including:
Green Processes: This is a major trend that sees AEC professionals transforming their processes to be more cost-effective and energy-efficient, as well as having a lower carbon footprint.
Data Management: Building off of an interest in green processes, the collection of data on a building and its users helps the AEC team improve building performance, save energy, and optimize the space.
Remote Work enabled by AI: The recent shift to remote work has been made less painful for a traditionally on-site industry with the utilization of Building Information Modeling (BIM) with AI, which allows teams to collaborate in real-time within one 3d model.
Prefabricated Buildings: Modular buildings streamline the construction process by saving time and month. They also reduce activity on construction sites in accordance with social distancing trends.
Automation and Robotics: Robots that can perform manual tasks and self-driving trucks, as well as materials handling equipment that can be remotely operated are making worksites safer.
What does the future hold for AEC?
This has been a turbulent time for the AEC industry due to the loss of revenue during the pandemic. Companies looking to evolve need to think outside the box and adopt new technology. They should start by identifying new segments and even locations to target, and then move forward by embracing the time and cost savings that can be achieved by moving to the Cloud or leveraging tech like BIM Level 2.
Recruit AEC Professionals
Whether you are hiring for a Drafter, Civil Engineer, or Construction Manager, you need top-notch professionals. Architecture, Engineering, and Construction Professional Search from Orion Talent can help you find the talent that will leverage the trends and tech your company is embracing while overcoming hurdles, all of which results in a better bottom line.
Visit Orion Talent AEC Professional Search now to learn how we can connect you with men and women that possess 10 years of post-military leadership experience, as well as civilian industry leaders.

RSS Feed
Subscribe to Orion's Blog