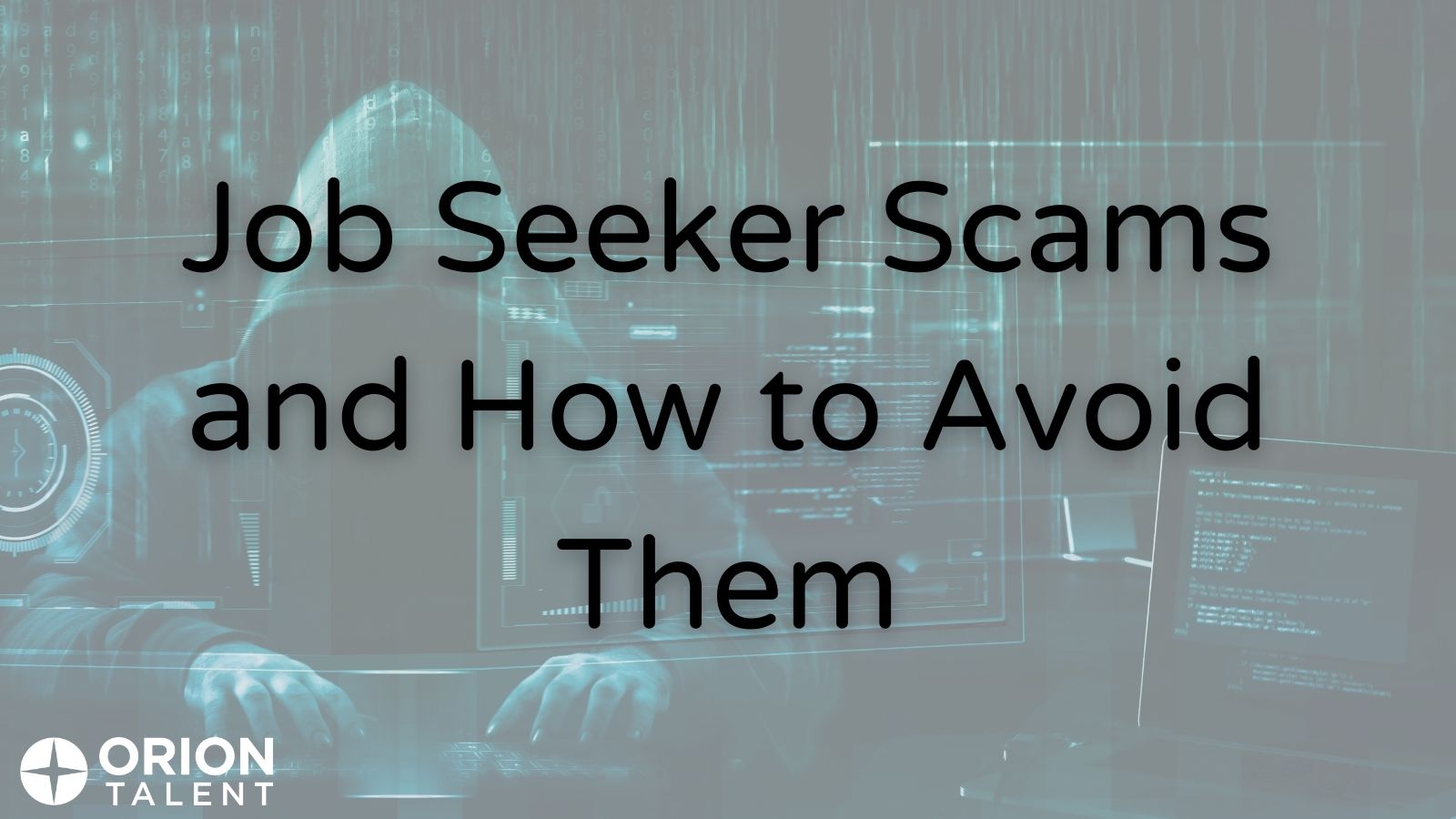 America is getting back to work. According to The New York Times, job growth right now is at an unprecedented high, and has not been seen since the previous three recessions. In response, the job market has seen an unprecedented number of positions available. However, with those high job vacancies, come scammers. Read on to learn more about what are job seeker scams, why they exist, common scams, and tips to avoid them.
What are Job Seeker Scams?
Job seeker scams are designed to dupe unsuspecting (and vulnerable) job seekers into providing sensitive, personal information, like Social Security numbers, bank account information, and more, to scammers who are looking to do harm with the information.
The majority of job seeker scams happen when a person, claiming to be from a company or organization, reaches out to the job seeker personally about a position. This job often sounds too good to be true - and most oftentimes, it is. In fact, most job seeker scams are about jobs that do not even exist!
Sometimes, the job does exist, and after working with the company for a period of time, those who fall prey to the scam are never paid.
What is the Purpose of a Job Seeker Scam?
Many scammers use job seeker scams to gain access to your personal information - social security number, bank information, credit card information, address, etc. Once they gain this information, they can use it to drain your bank account, file for tax refunds, and rack up debt in your name, to name a few. If you are duped into an illegal scam, you could even be facing legal charges!
Common Job Seeker Scams
There are several major job seeker scams that are repeatedly used:
Emailed Job Offer from an Employer, Recruier, or Job Board
This is an email from either an employer, recruiter, or job board offering you a position, claiming that you have been found on a major job board (like Monster, Indeed, etc.). It is most likely for a position that you have no memory of applying for, but the company may be appealing, one that you'd love to work for. The catch? You have to give sensitive information, like a copy of your driver's license, Social Security number, or bank information to move the process along.
Fake Jobs on Social Media
Social media is the number one place for job seeker scams right now. Fake Facebook pages, Facebook profiles, LinkedIn profiles, and Twitter accounts are created advertising jobs to apply for, encouraging you to link a resume.
Fake Jobs from Employers
In this instance, a job is posted pretending to be from a well known employer, like Google or Apple. This is called "corporate identity theft," because the scammer is using a corporate name to try to trap job seekers.
Fake Jobs on Job Boards
Fake jobs appear on well known job boards such as Monster, Indeed, Craigslist, etc. Most job boards do vet their positions, but with the high volume of jobs being posted daily, some bogus jobs can slip through the cracks.
Ways to Avoid Job Seeker Scams
There are several ways to avoid job seeker scams and keep your personal information safe:
Never give out your sensitive personal information over the phone or email.
Never take payment in the form of a cashier's check, and never cash a check that comes with extra payment.
Never agree to a background check unless you have met the employer.
Never apply to a position that has been emailed to you without any further information.
Never wire money.
How to Tell if a Job is a Scam?
If it sounds fishy or sets off any warning bells in your head, go with your gut and do some research before committing to anything. Remember that job postings that include either a poorly written or vague job description, no company information, an unrealistic salary, or a suspicious URL (company name misspelled, long and confusing address, etc.), are all indicators that the job is a scam.
Note that any legitimate company, recruiting firm, or employer will be transparent about positions, and will never ask you for sensitive personal information in advance of an offer. To protect yourself even further, sign up for scam alerts through the FTC, and read what to do if you were scammed.

RSS Feed
Subscribe to Orion's Blog