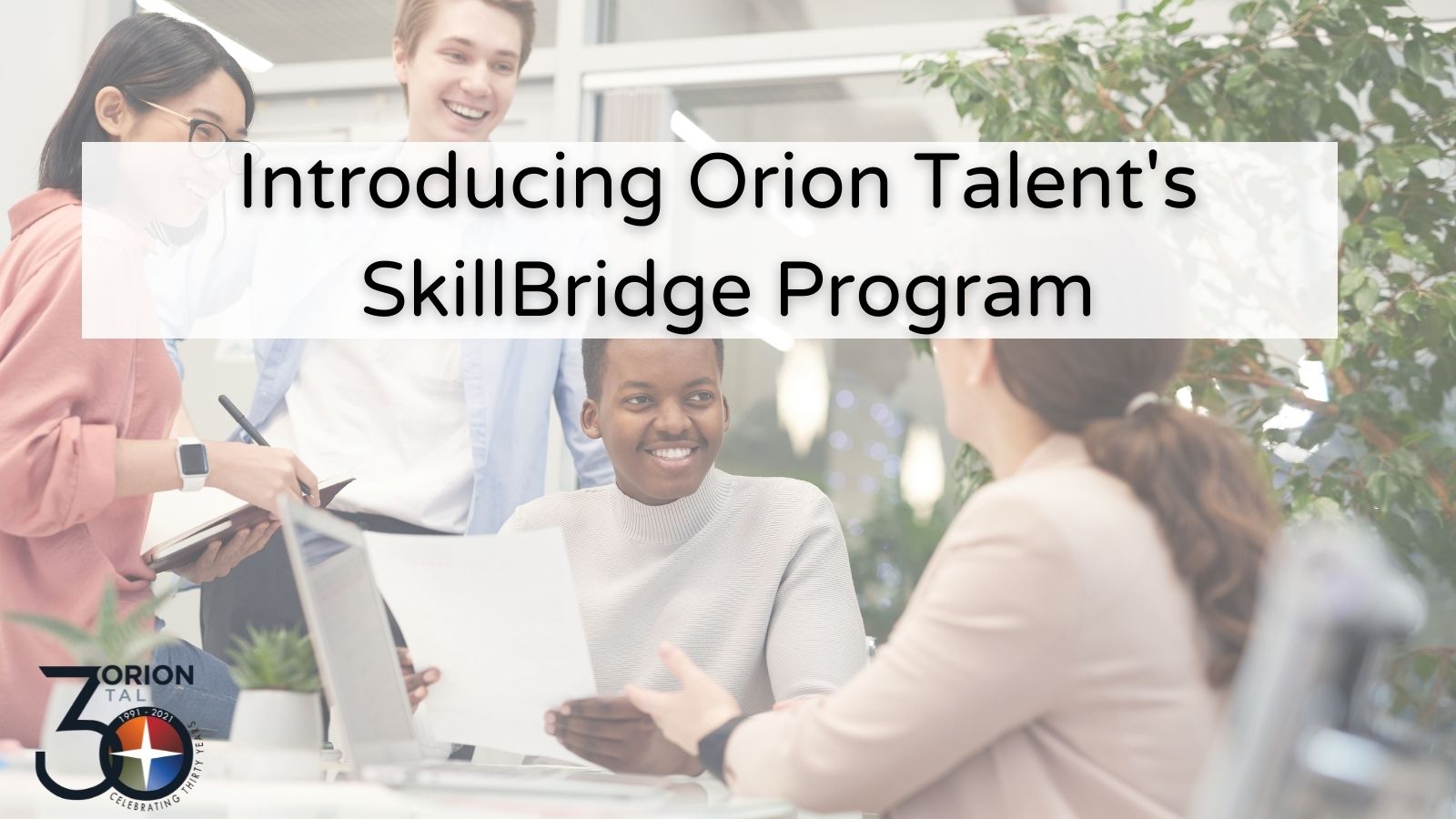 Orion Talent is a proud participant of SkillBridge, a DoD program in which companies offer internships during a service member's last 180 days of Service. During this time, the service member trains and learns from an industry partner while still receiving military compensation and benefits.
You may be eligible to participate in SkillBridge if you have 180 days of service or fewer remaining prior to your date of separation and you have at least 180 continuous days of active service.* A SkillBridge opportunity is an excellent opportunity to enhance your marketability and post-separation career prospects.
Orion Talent values the experience, dedication and work ethic of service members like you and is currently offering the following in-person internships, with potential for employment:
Account Executive (Cincinnati, OH; Virginia Beach, VA; San Diego, CA)
Web Developer (Remote)
Recruiter (Virginia Beach, VA; San Diego, CA)
RPO Associate Recruiter (Remote)
RPO Recruiter (Remote)
RPO ROA (Remote)
Sourcing Recruiter (Virginia Beach, VA; San Diego, CA)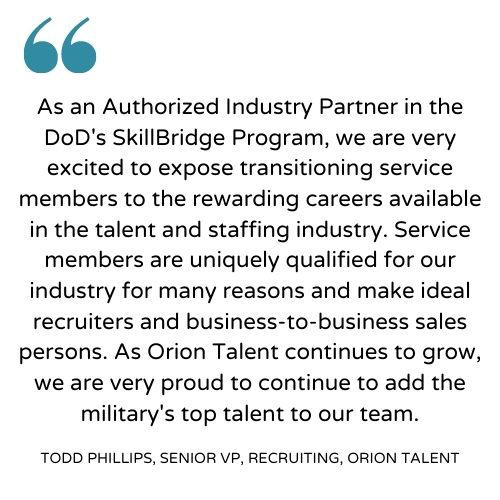 Apply now if you're interested in a SkillBridge internship; or if you want to learn more about the program, download the SkillBridge Internship Handbook, or contact Morgan Causie, Orion Talent SkillBridge Lead.
*Please note that release for SkillBridge is always mission-dependent and your unit Commander must authorize participation prior to entering into any agreement with interested industry employment partners.

RSS Feed
Subscribe to Orion's Blog