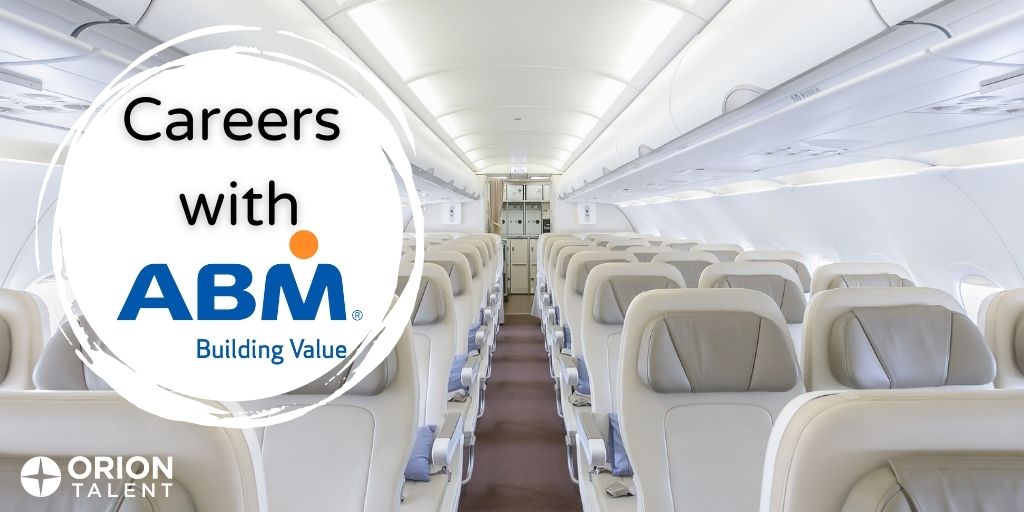 Orion has partnered with ABM Industries, a leading provider of integrated facility solutions, to provide rewarding careers for transitioning military, military veterans, and skilled professionals. ABM Industries provides a wide variety of services in each industry they serve, from airport shuttle service and wheelchair assistance, to food and nutrition to mission-critical solutions in hospitals.
The ABM Industries team is comprised of 140,000 skilled and hardworking people that take care of clients across Aviation, Banking, Life Sciences, Commercial Office Buildings and Real Estate, Education, Food and Beverage, Government, Healthcare, Manufacturing, Nuclear Power, Parking, Retail, Sports, Technology, Warehousing, and more.
We are currently recruiting for the following positions with ABM Industries:
Aircraft Cabin Cleaner - Orlando, FL

Airport General Cleaner - Atlanta, GA

Car Cleaner - Atlanta, GA

Catering Driver - Orlando, FL

Vehicle Services Driver - Orlando, FL
A career at ABM Industries offers the opportunity to grow and succeed. ABM Industries strives for employees to feel motivated, happy, and connected by offering the tools and opportunities to make this a reality.
To get started with a career at ABM Industries, click the position links above or email Amy Rosales for more information.

RSS Feed
Subscribe to Orion's Blog