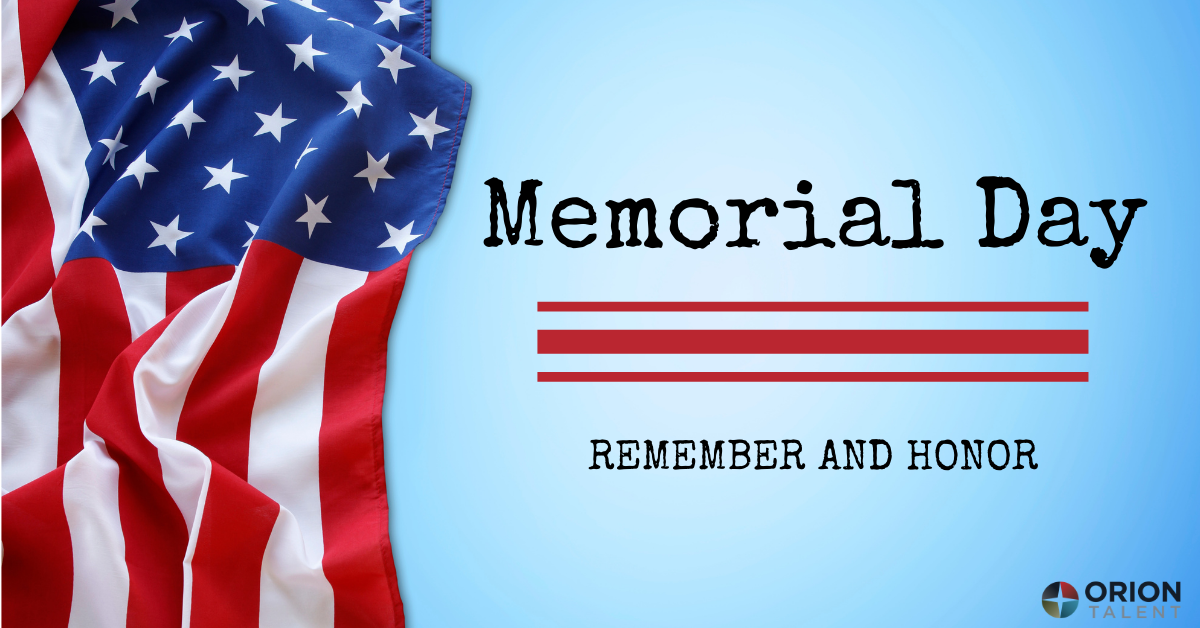 Memorial Day is the day that is set aside to remember with gratitude and pride all those who served and died for our country and our freedom. Remember the history and significance of Memorial Day, observed this year on May 31.
Formerly known as Decoration Day, the holiday originated after the Civil War to commemorate fallen Union soldiers. By the early 20th century, Memorial Day was extended to honor and remember all Americans who have died in all wars. Today, Memorial Day is a day for remembering those American men and women who have died while serving in the United States Armed Forces.
The first known observance of Memorial Day was in Charleston, SC on May 1, 1865. During the war, at least 257 Union soldiers were held as prisoners of war at the Charleston Race Course, where they died and were buried in unmarked graves. Freed slaves knew of the Union deceased, and together with teachers and missionaries, organized a May Day ceremony to honor those Union soldiers. It came to be called First Decoration Day, with nearly ten thousand people participating in the event.
The holiday did not garner much attention until General John A. Logan, commander-in-chief of the Grand Army of the Republic, the organization for Northern Civil War Veterans, issued a proclamation that Decoration Day should be observed nationwide. It was observed nationally for the first time on May 30, 1868. Michigan was the first state to declare Decoration Day a national holiday, with every state following suit.
The preferred name Memorial Day did not become more common until after World War II, and was not declared the official name by law until 1967. Today, many people observe Memorial Day by visiting cemeteries and memorials. Another tradition is to fly the US flag at half-staff from dawn until noon, local time. A national moment of remembrance also takes place at 3pm local time. American flags are placed on grave sites by national cemeteries, and many towns and cities hold parades across the country, featuring a predominately military theme.
Here at Orion, we commemorate those who valiantly and selflessly fought and died for our country. We hope you have a safe and healthy long weekend commemorating those who paid the ultimate sacrifice for our nation.

RSS Feed
Subscribe to Orion's Blog