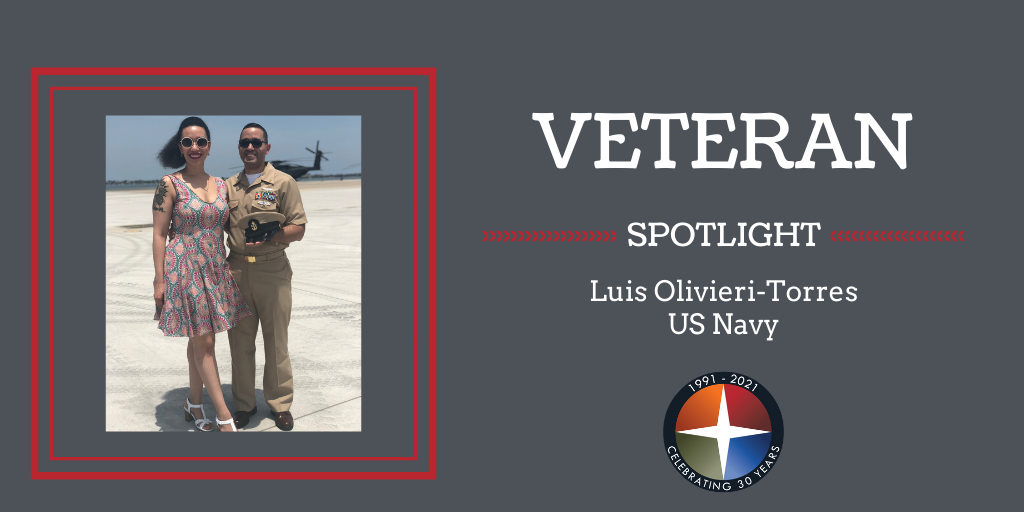 This week, we're proud to profile Luis Olivieri-Torres, a former US Navy Senior Chief Maintenance Manager who is now a Quality Control Manager with a manufacturing company in Virginia Beach, VA. Luis joined the military after high school, and this role is his first civilian job. After 22 years in the military, Luis reached out to Orion Talent to help him find a civilian career while on terminal leave. "When I accepted the job offer I elected to start work right away instead of taking the time off," Luis explained.
To prepare for his transition and his interviews, Luis researched company websites and their social media platforms, including news articles, and the hiring managers. His research paid off, and Luis was very prepared for the interview process and his new role.
"I worked in a Quality Assurance capacity for over 10 years and knew I wanted to perform that role in civilian life," Luis explained. "During my interviews, I made apparent the abilities to adapt to any environment and the importance of an outside set of eyes to help with quality and safety compliance."
Luis's military experience has helped tremendously in his role as a Maintenance Manager, including his leadership and adaptive skills that he acquired while serving. "I work in a hybrid Industrial/Manufacturing industry, with a helicopter squadron which deploys overseas and on ships. The ability in the military to adapt and perform various roles prepared me for this new position," he stated.
In particular, the ability to adapt and be successful in any environment has helped Luis find success in his new role. "I feel as if the different environments we (military members) all have adapted to helped immensely," he explained. "Many civilian companies don't change the manpower or environments as often as we in the military have been subject to."
Luis is excited about his first civilian career, and offered some advice to transitioning military on their next steps in the job search - most importantly to find out what career you are interested in, and make yourself marketable. "I decided to use the DON-COOL program to get as many certifications before transitioning, since it's free," Luis explained. "The certification I received directly put me above other candidates since it is harder to achieve the certifications in the civilian world."
If you are transitioning soon or are a veteran looking for a civilian career, join Luis and the thousands of others like him who have found rewarding careers through Orion Talent. Register today to begin your career search with Orion.

RSS Feed
Subscribe to Orion's Blog