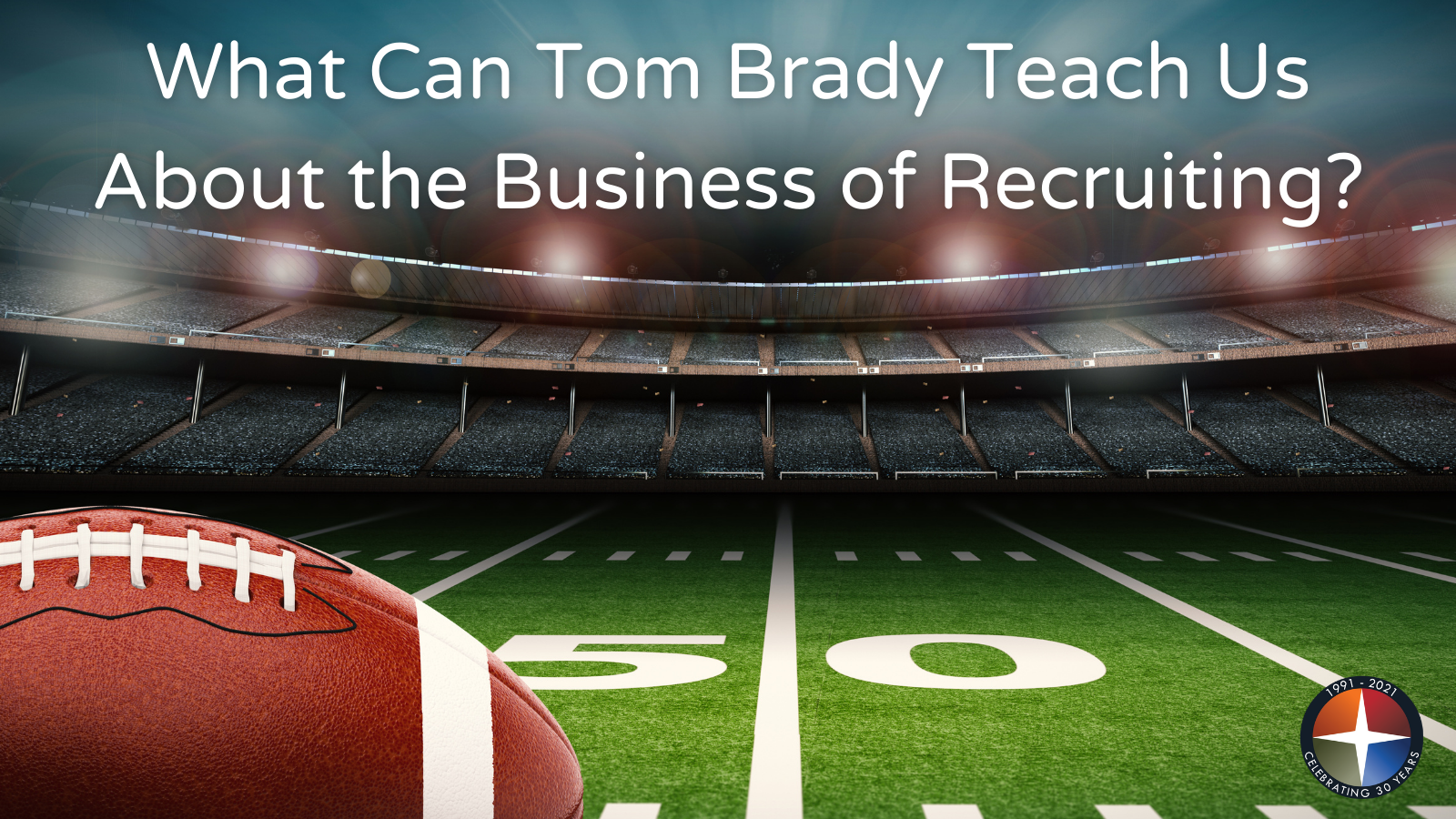 Can you recruit and develop the highest-quality teammates, who will perform at the top level, elevate your game, and help you achieve your goals? This is the question Bill Murphy Jr. poses in his Inc.com article, by examining Tom Brady's leadership. Fresh off his seventh Super Bowl win, Murphy writes that Tom Brady exemplifies leadership as only the GOAT can.
How? According to Murphy, Brady did not just join the Buccaneers, he actively recruited for them. He brought on Rob Gronkowski, Antonio Brown, and Leonard Fournette, all of whom were only truly accessible through Brady. And it was these three players that scored the four touchdowns that led the Tampa Bay Buccaneers to victory. "Brady didn't just leave the Patriots for Tampa. He didn't just set out to win an unprecedented seventh Super Bowl. He set out to help build a team--and recruit the people he needed," explains Murphy.
And this is directly applicable to recruiting in the business world. Are you recruiting and developing the team you need? If not, then Murphy says that is on you. Check out his article to learn more about his take on Tom Brady's leadership and how you can apply it to your recruiting efforts.

RSS Feed
Subscribe to Orion's Blog