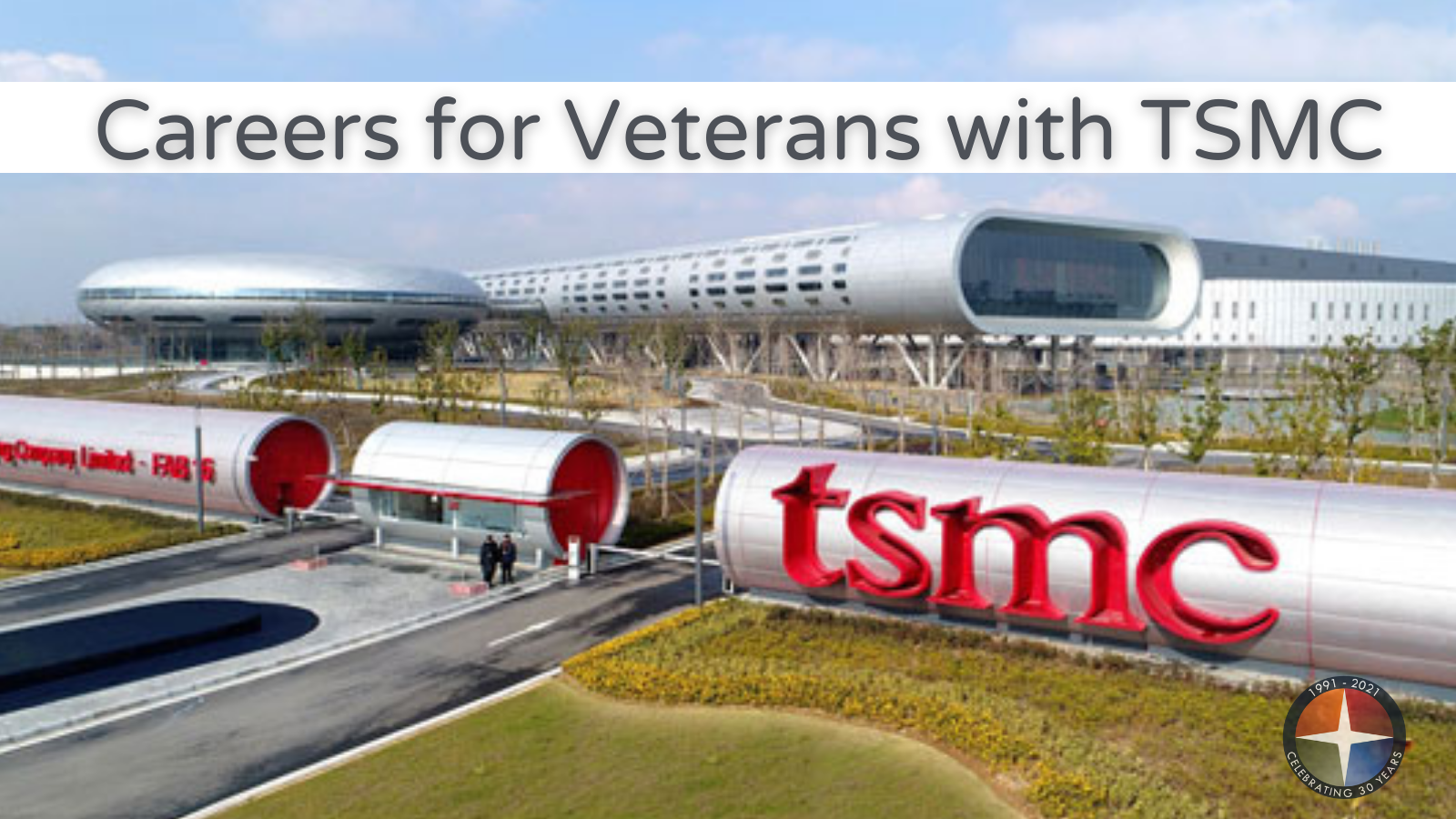 Orion has recently partnered with TSMC, the world's first dedicated semiconductor foundry, to provide rewarding careers for veterans and transitioning servicemembers.
Headquartered in Hsinchu, Taiwan, TSMC pioneered the pure-play foundry business model by focusing solely on manufacturing customers' products. By choosing not to design, manufacture or market any semiconductor products under its own name, the company ensures that it never competes directly with its customers. Today, TSMC is the world's largest semiconductor foundry, manufacturing 10,761 different products using 272 distinct technologies for 499 different customers in 2019. TSMC is the first foundry to provide 5-nanometer production capabilities, the most advanced semiconductor process technology available in the world.
TSMC has partnered with Orion to hire Equipment Engineers for its planned $12 billion facility in Phoenix, AZ, with construction beginning this year. As part of this hiring initiative, new hires will start work in Taiwan and will transfer to the Phoenix plant once construction is complete.
TSMC strives to provide a working environment that takes care of its employees' physical, mental, and spiritual needs. Benefits include comprehensive health insurance, paid leave, and financial security.
If you are interested in a career with TSMC as an Equipment Engineer, visit us online to learn more and apply for a career with TSMC.

RSS Feed
Subscribe to Orion's Blog