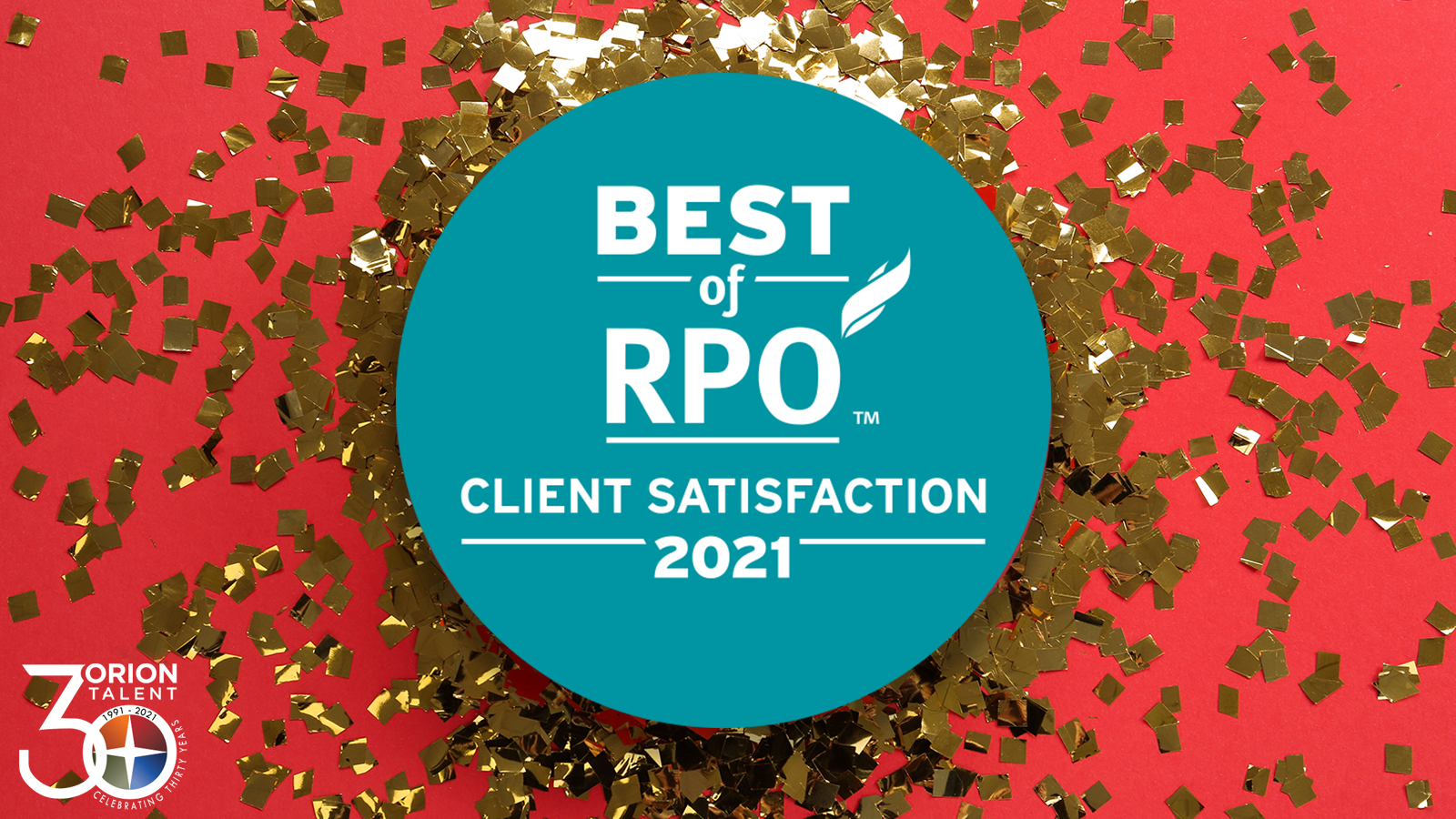 Orion Talent is proud to announce that once again, we have won ClearlyRated's Best of RPO Award for providing superior service to our customers and clients. Presented in partnership with Indeed and supported by Association Sponsor RPOA, ClearlyRated's Best of RPO® Award winners have proven to be industry leaders in service quality based entirely on ratings provided by their clients.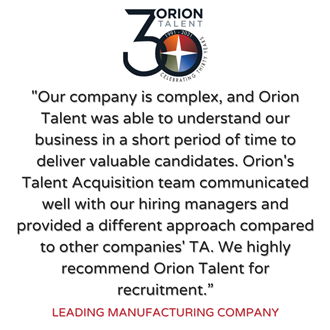 This is Orion Talent's second consecutive year as a Best of RPO winner. Our 2021 Net Promoter® Score is 13 times greater than the industry average, and 70% of our clients provided a satisfaction score of either a 9 or 10 out of 10.
"It is very humbling to know that we were able to successfully serve our clients in a year as difficult as 2020," said Orion Talent RPO Solutions President, Cory Kruse. "Our partnerships with our customers strengthened in 2020, even through hiring freezes and layoffs due to the pandemic. We are honored that their feedback has earned us the Best of RPO award."
"After one of the most turbulent years in modern history, winners of the 2021 Best of RPO award have proven their commitment to go above and beyond in support of their clients," said ClearlyRated's CEO and Founder, Eric Gregg. "These service leaders have demonstrated their capacity to be agile, to be precise, and to prioritize the client experience above all else. It is my honor to celebrate and showcase the 2021 Best of RPO winners alongside feedback from their actual clients on ClearlyRated.com!"
As a leader in RPO, Orion Talent is committed to delivering recruiting solutions for entire organizations, divisions or large projects. Contact us today to experience our superior Service Excellence as we transform talent acquisition and results for your business.

RSS Feed
Subscribe to Orion's Blog