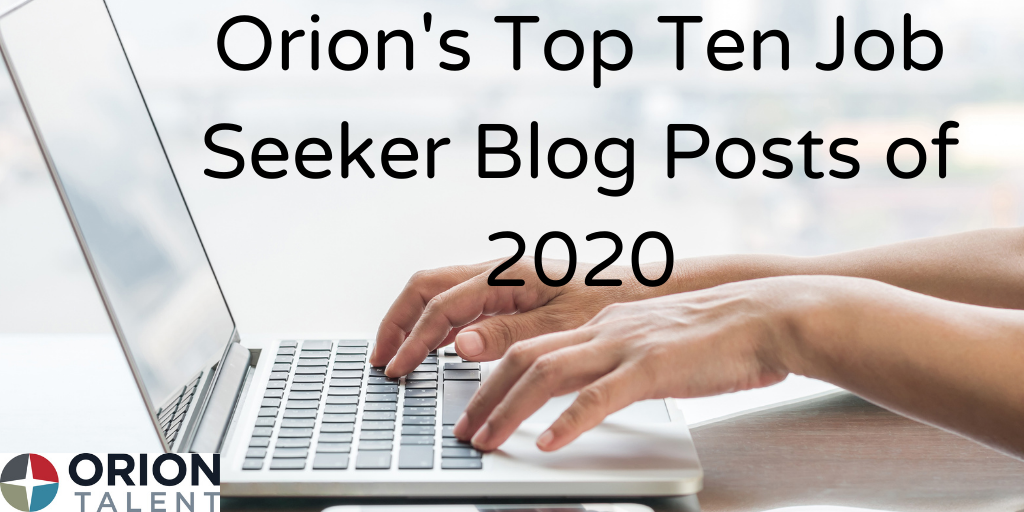 Inarguably, 2020 has been a challenging year. As the job market landscape changed due to the COVID-19 health crisis, we pivoted to help bring you the services that you needed, most notably in the form of virtual interview preparation, tips, and planning. Therefore, it is no surprise that the most popular posts from this year centered around helping transitioning military and veterans find careers in this challenging and changing environment.
We encourage you to check out the most popular blog posts from this past year. From learning more about the term "ghosting" to tips on how to find a career during a pandemic, our job seeker blog posts are designed to offer the encouragement and assistance that veterans and transitioning military need.
#10 - How to Job Search During a Pandemic
#9 - Veteran Spotlight: Trent Freeman
#8 - Careers for Veterans with Trane Technologies
#7 - Veteran Franchisees Expand Business During Global Pandemic
#6 - Careers for Veterans in the Oil and Gas Industry
#5 - 8 Tips for a Successful Virtual Interview
#4 - Virtual Interview Tips and Tricks
#3 - Bachelor's Degree vs. Military Experience
#2 - Orion Talent and Siemens USA Celebrate 10 Years of Continuous Success in Hiring Military Veterans
#1 - Ghosting - A growing trend among Job Seekers
We hope that these blog posts helped you in your current job search, and will continue to help as we all navigate these unprecedented times together. From all of us here at Orion Talent, we wish you a happier and healthier 2021!

RSS Feed
Subscribe to Orion's Blog