Here's Why You Should Always Be Onboarding
Thursday, November 7, 2019
Apparently, coffee isn't just for closers! According to Orion Novotus President Cory Kruse's latest article, it's for Onboarders, too!

Kruse advises that companies always be onboarding, always give feedback, and always ask for feedback. In fact, if you wait until you have hired a candidate to start onboarding, you may be too late. "Onboarding should start well before the time a job offer is accepted," writes Cory, "It should be woven into the entire candidate experience so that at the point a candidate accepts the job, the decision they make has been based on an inspiring candidate experience."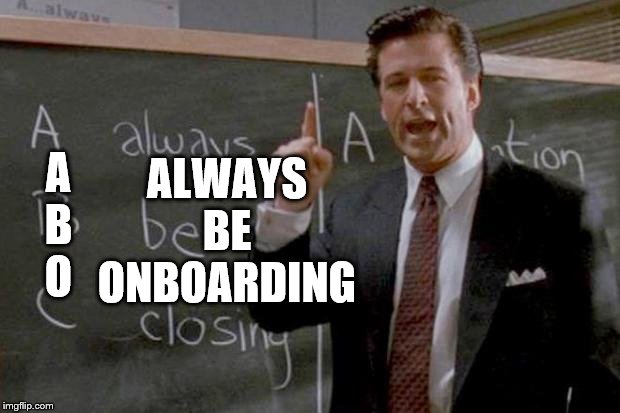 Cory cites the onboarding process at Orion Novotus as an example of how to structure your program. His team explains to the new employee how they work, how they communicate and what tools they use. He calls it a highly complex yet pleasantly simple process. "...'highly complex' is about understanding the environment, the technology that we use or that our clients use, how they work, and how we work into that. The 'pleasantly simple' part is that once you embrace it and fall into it, you've got the onboarding reinforcement and support around you.
Cory urges companies to avoid the Crock-Pot syndrome, "where you just put it in and let it slow cook over time." He advises managers to tend to their team and make sure their roles align with what you told them when you hired them.
Read Cory's article here
and find out more about why he says onboarding "should absolutely be a strategic initiative in any economy."