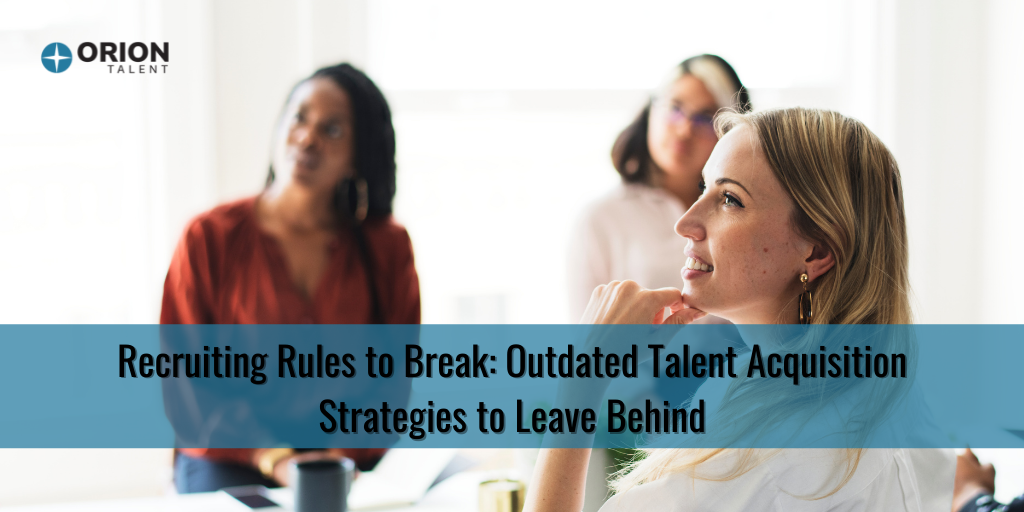 Would I go to Happy Hour with this candidate? Did she graduate from my alma mater? Does he fit in with all the other people I recently hired?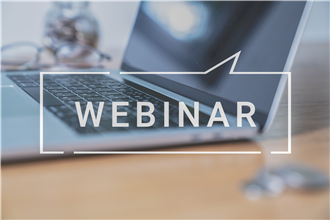 These are common recruiting practices that no longer serve the best interest of companies looking to make hiring more equitable while acquiring the best talent available. And, it certainly doesn't behoove the candidates!
Join Orion Talent and a panel of talent acquisition industry experts to explore why this challenging talent market is the perfect opportunity to toss out tired recruiting conventions and try innovative new approaches.
Recruiting Rules to Break: Outdated Talent Acquisition Strategies to Leave Behind
June 2 @ 2 pm ET
From using "likeability" to stumping interviewees with unanswerable questions, plenty of old hiring practices need to be thrown out the window to get great talent in the door. In our webinar, we'll cover:
Why, in times like these, it's important to break some recruiting rules.

Recruiting approaches that no longer make sense (and could harm your workforce).

New and innovative recruiting strategies that address the challenging job market and the changing needs and goals of candidates today.
Meet our talent acquisition leaders:
Mark Baudler, Corporate Director of Human Resources, Panduit
Dan Cable, Talent Acquisition Supervisor, Vitesco Technologies
Katie Mychalowych, Internal Talent Lead, Orion Talent
Talee Brock, Vice President, Business Development, Orion Talent - Moderator
When the old rules of recruiting are not working, it's time to break them. Register today to learn more about how these leaders are moving beyond what worked yesterday and are planning for tomorrow.

RSS Feed
Subscribe to Orion's Blog