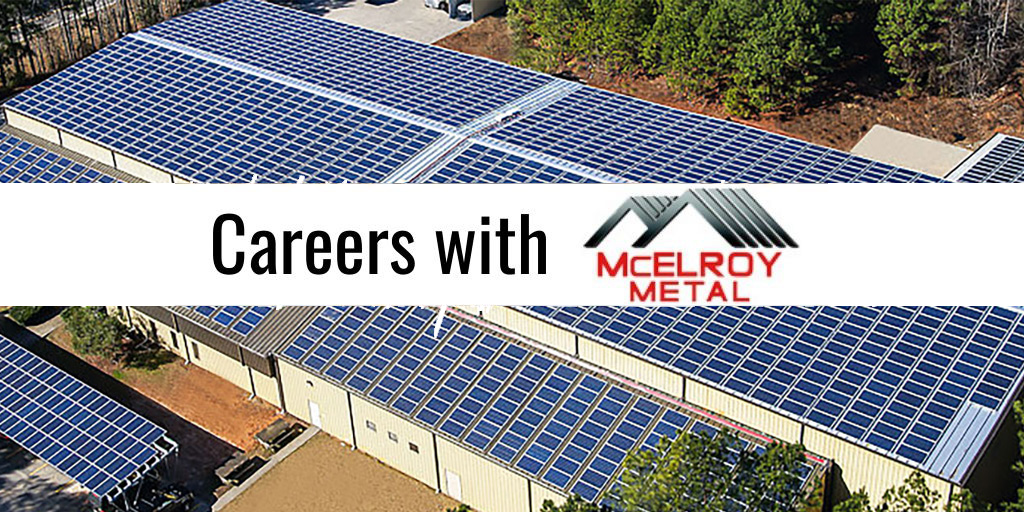 Orion has partnered with McElroy Metal to offer rewarding careers for transitioning military, veterans, and skilled professionals. McElroy Metal is a leading manufacturer of metal roofing, metal siding, and sub structural components with locations across the U.S.
About McElroy Metal
From humble beginnings in 1963, McElroy Metal has grown into a national company with 13 manufacturing facilities, 25 Service Center and 45 Metal Mart locations across the United States. McElroy Metal is a third-generation family owned business with a strong culture of values that extends to customers, employees and vendors.
McElroy Metal strives to be an industry leader that provides high-quality products and services while developing meaningful relationships with employees, customers and suppliers.
Careers with McElroy Metal
McElroy Metal is always seeking quality individuals to join their team. They are proud of their 57 year history and place high value on a family friendly atmosphere and a customer-centric culture. McElroy Metal welcomes new talent that can help them continue to grow the company as they strive to meet goals.
We are currently recruiting for the following positions with McElroy Metal across the U.S.:
Loader
Operator
Accessory Specialist
Maintenance/Service Technician
Human Resources Coordinator
Administrative Assistant
Production Scheduler
Shift Cell Leader
Production Manager
Benefits at McElroy Metal
McElroy Metal offers a competitive compensation package, financial performance incentive programs, and comprehensive medical plans. Additional benefits include short-term and long-term disability at no cost, educational assistance, 401(k) plan, a company-funded match and a profit sharing plan, employee training and development opportunities, and more.
Get Started
To get started with a career at McElroy Metal, visit our website to learn more and apply to be considered for our current openings.

RSS Feed
Subscribe to Orion's Blog