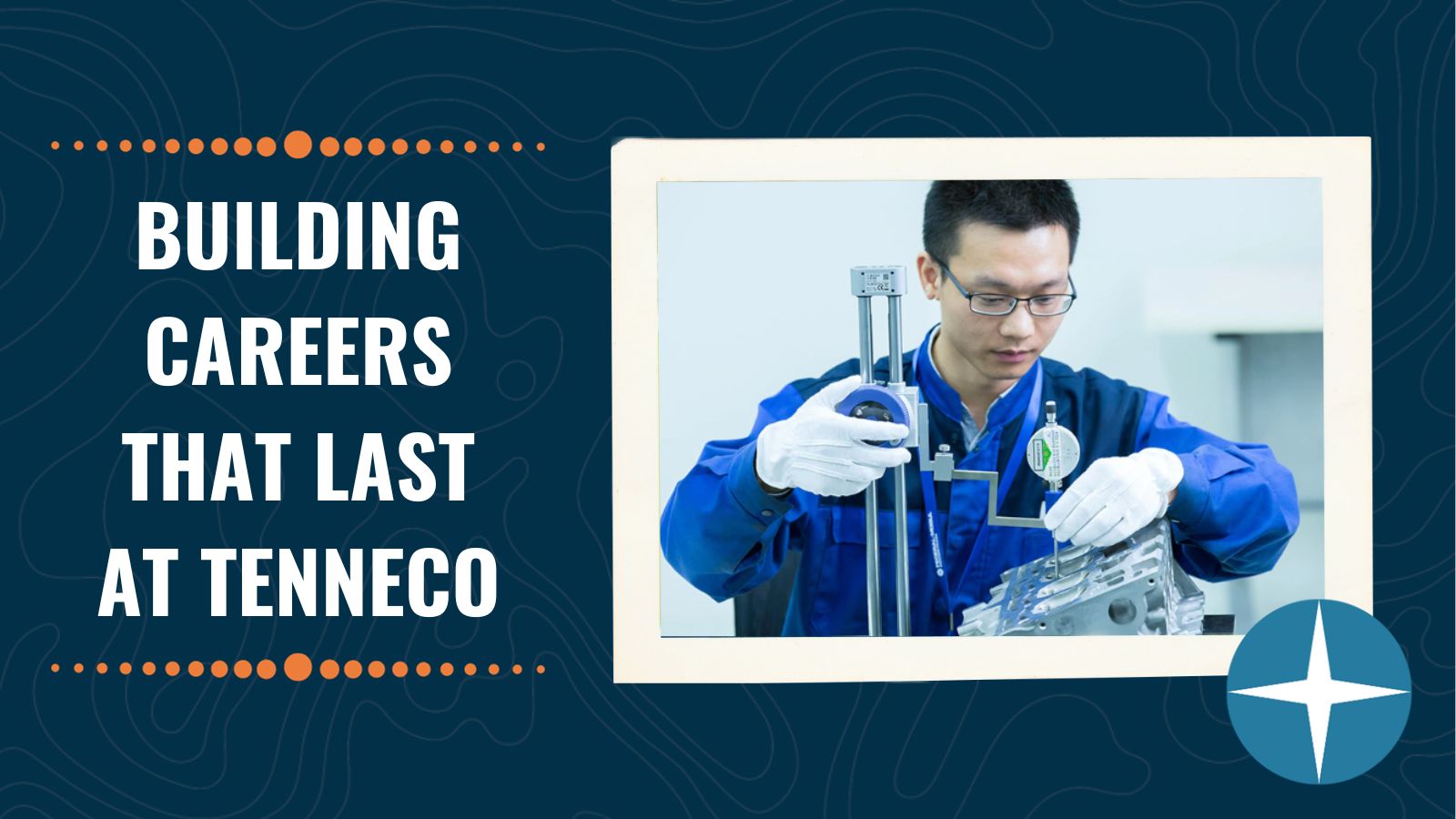 Making Transportation Better. Building Careers That Last.
In Spring 2023, Orion Talent partner Tenneco launched new core values in order to embody how their team works and to better enable the company to fulfill its purpose- To be the world's most trusted partner, and best manufacturer in the automotive industry.
A company's core values reflect what they stand for and care about most. They're the underlying beliefs and principles guiding behavior, they reflect the organization's identity, and they shape corporate culture. Values start from the top of an organization and must be incorporated into every level and aspect of the organization until they become part of the company's DNA.
"As I think about the culture it's going to take to win, it just seems logical during massive times of change that we would have to change our company as well. The things that worked five years ago may or may not work today or certainly even five years from now," says Jim Voss, Chief Executive Officer, Tenneco. "I think of this more as not better or worse, but evolution, and then positioning the culture of this company to be much more nimble, much more quick. Operating in a different environment requires a different culture."
Tenneco's new Core Values are:
Radical Candor: We must engage in productive debate and create constructive tension. Be open and brutally honest, with positive intent. Truth is harmony.
Simplify: We must reject bureaucracy, minimize layers, and eliminate silos. Be clear, break down barriers, put together a plan, and focus on execution.
Organizational Velocity: We must build a global team and an organizational structure that facilitates fast decision making, speed of execution matters.
Tenacious Execution: We must drive an accountability and ownership mindset that is the bedrock of our culture, and the foundation for all we do.
Win: We must win the trust and confidence of our employees and customers.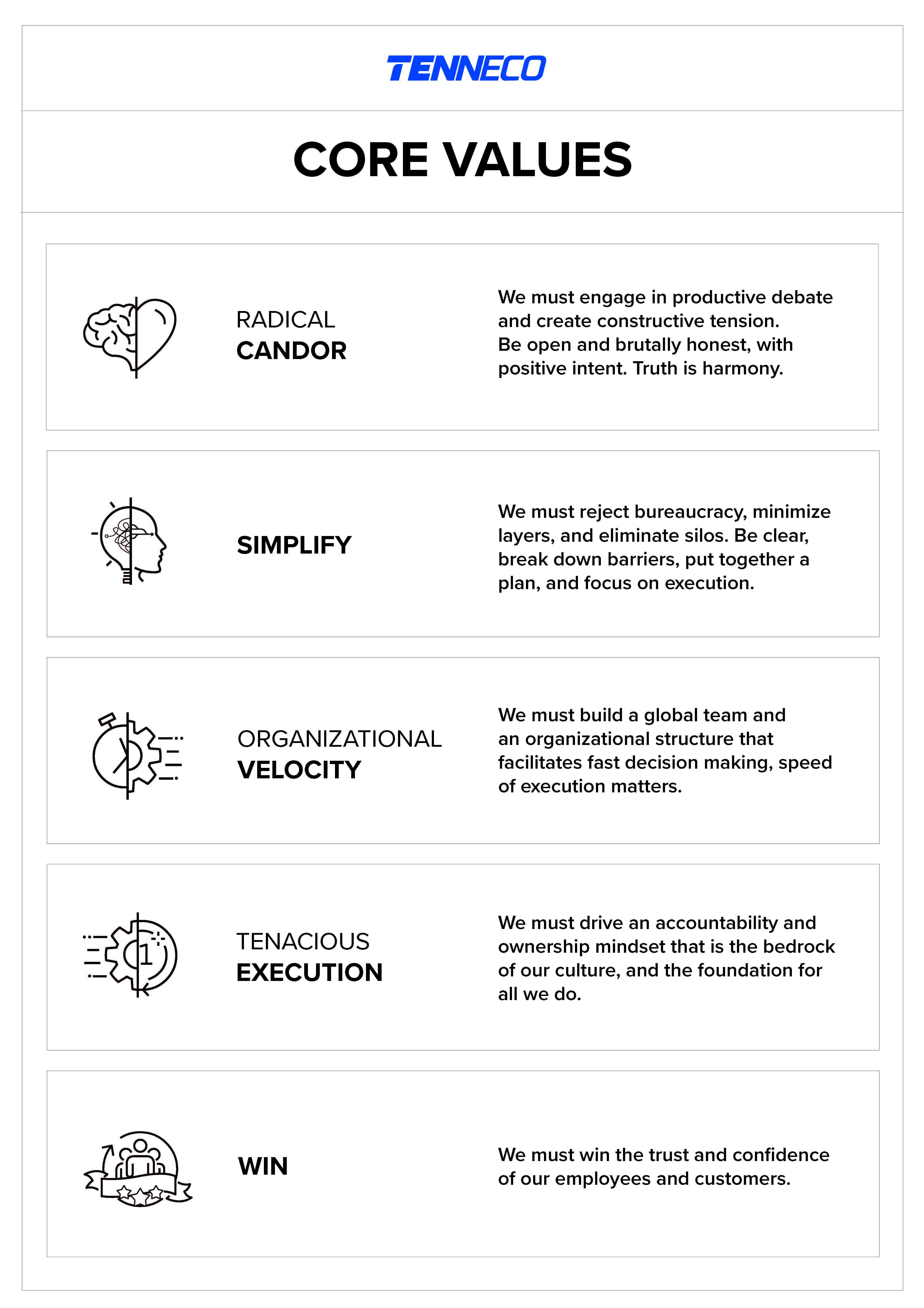 A values-driven culture positively impacts employee retention and engagement. In fact, a recent LinkedIn Workforce Confidence survey found that 8 in 10 professionals want to work for a company whose culture and values align with their own. Employees want a sense of purpose, and when they find it at work they're likely to stay.
Careers with Tenneco
Tenneco is one of the world's leading designers, manufacturers, and marketers of automotive products for original equipment and aftermarket customers, with approximately 71,000 employees and 200+ sites around the globe. Tenneco drives advancements in global mobility through its four business groups: DRiV, Performance Solutions, Clean Air, and Powertrain. With its vast product portfolio, dedication to quality, global reach, entrepreneurial setting, and competitive strength, Tenneco is a great place to build a lasting career.
The company's commitment to Inclusion, Diversity, and Equity (ID&E), Business Resource Groups, and commitment to Social Responsibility and Sustainability make Tenneco a welcoming place to work. Check out Tenneco's open positions and learn more about life at Tenneco.

RSS Feed
Subscribe to Orion's Blog