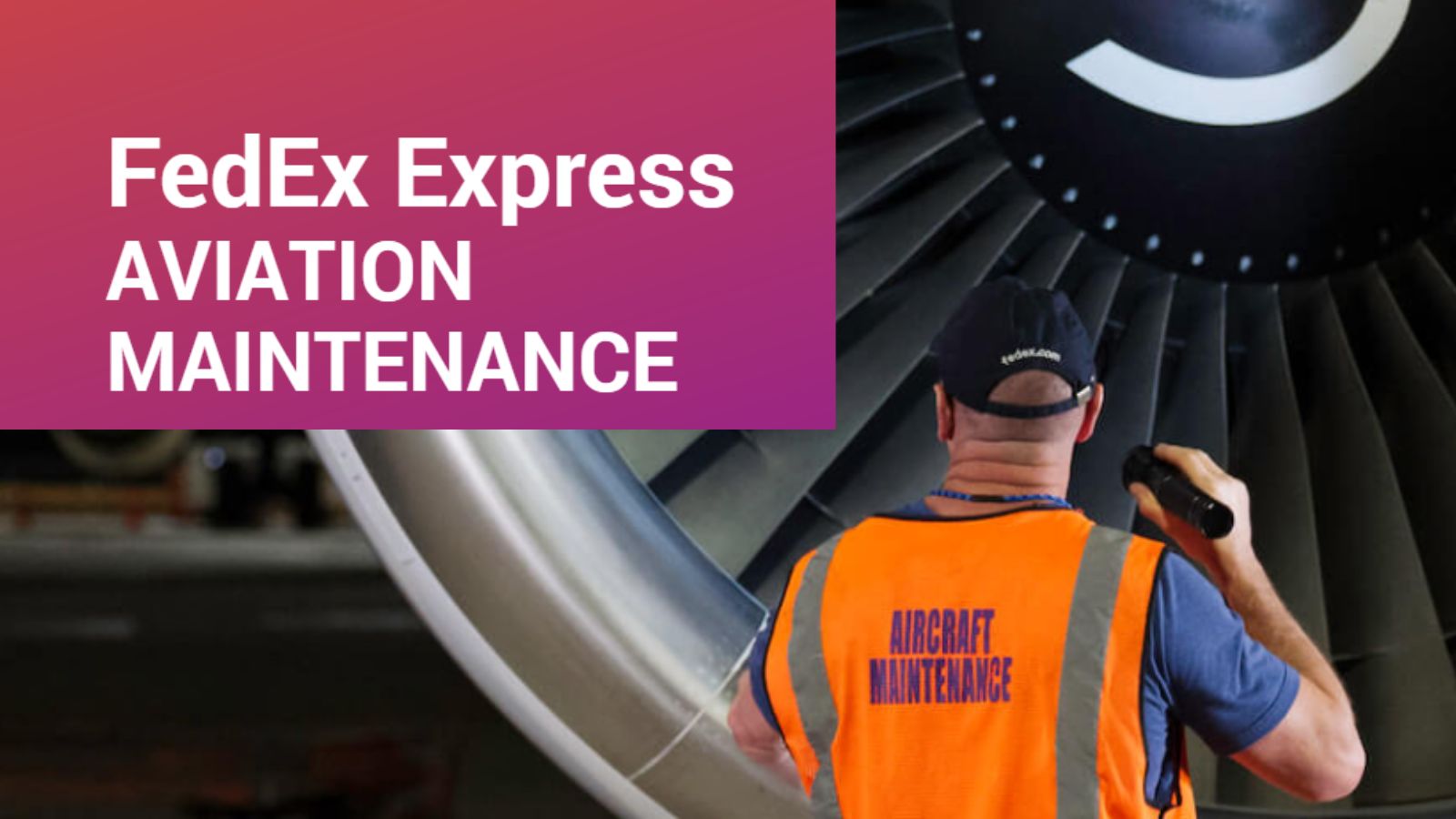 FedEx Express is as diverse as the world we serve. From Harlem to Hong Kong, from Sao Paulo to Sydney, the world of FedEx Express is all about connecting people, places and cultural diversity. To meet the needs of a diverse customer base, that diversity is reflected within our organization and celebrated in communities around the world.
FedEx Express was founded on a people-first philosophy, and respect for everyone has always been an everyday business practice. Our diverse workforce, supplier base and supporting culture all help FedEx Express better serve customers and compete in the global marketplace.
We are looking to hire Aviation Maintenance Technicians in locations throughout the U.S.
FedEx Express for Veterans
FedEx Express uses advanced technology for veteran hiring to make your transition into the corporate world simple, effective, and enjoyable.
Transitioning to a civilian work life may include some unfamiliar territory. During your service, you learned to adapt to change, and to make the most of the opportunities in new situations. You've developed skills and grown tremendously, personally and professionally. At FedEx Express, we understand this transition, and your experience. As an organization, we are committed to supporting you through the application and interview process to help uncover where you might find a place to grow your career.
Aviation Maintenance Technician with FedEx Express
Our people are the foundation of our success, and the key to our future. Serving 108 stations domestically, our FedEx Express aviation maintenance team represents the most highly skilled technicians in the industry. Discover where a career in Aviation Maintenance Technician with FedEx Express can take you.
What You'll Do as a FedEx Express Aviation Maintenance Technician:
Troubleshooting
Servicing & Repair
Engine Run
Taxi
Skills FedEx Express is Looking For as an Aviation Maintenance Technician:
High School Diploma or GED
Current A&P licenses
36 months of experience maintaining turbine powered aircraft that exceed 12,500 lbs.
Benefits of Working at FedEx Express as an Aviation Maintenance Technician:

RSS Feed
Subscribe to Orion's Blog