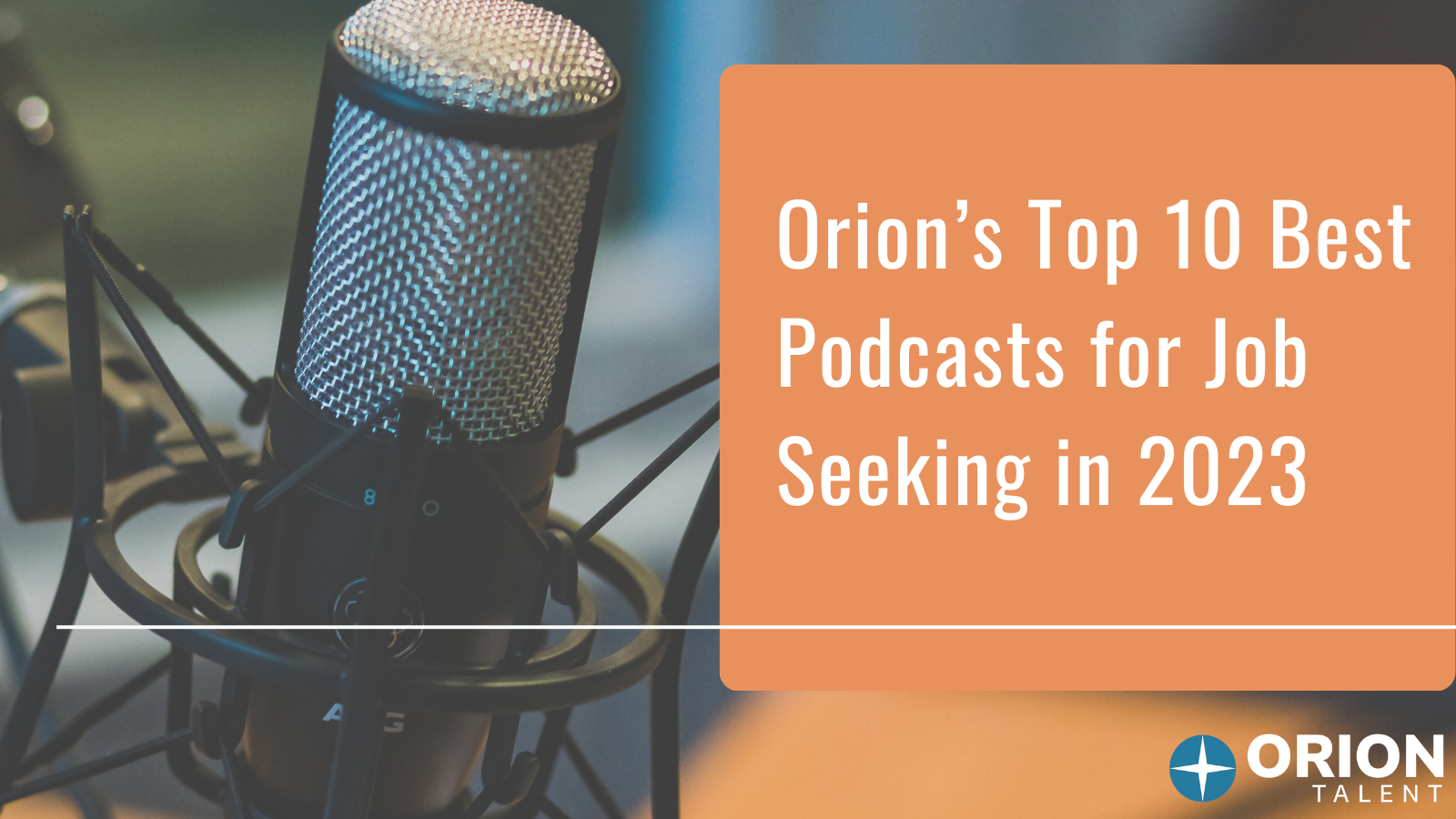 Orion's From the Battlefield to the Boardroom podcast is dedicated to supporting military job seekers throughout the transition process and beyond, by providing valuable insight and guidance from other Veterans and business leaders. Whether you're planning your military transition or have already landed your dream job, our podcast covers resume assistance, interview tips, financial resources, relocation advice, and everything in between.
If you haven't had a chance to check out the podcast yet, now is the time to catch up on our most popular shows of 2022!
Army Veteran Finds Success with the Nation's Largest Veteran Franchise
Lillie Williams, Army Veteran and JDog Brands franchise owner, joins the podcast to share her passion about the work she's doing with JDog and how the opportunity has changed her life. Lillie discusses her background and military career, overcoming her fear of failure, and the benefits of business ownership.
From CO to CEO: A Practical Guide for Transitioning from Military to Industry Leadership
William Toti, author of the book "From CO to CEO: A Practical Guide for Transitioning from Military to Industry Leadership," joins the podcast to discuss his upcoming book and lessons learned. In this episode, William discusses the epiphany that led him to writing the book, "The Great Lie" service members are told during transition, and other key takeaways from his book.
Army Veteran's Journey to "Accidental Entrepreneur" and CEO
Paul Huszar is a retired Army officer and now CEO of VetCor and Team VetCor. Paul graduated from West Point and then served 23 years on active duty, including four combat tours in Iraq. Additionally, he commanded a 1,000 Soldier and Airman Joint Task Force and served as the Dean of the Army's Engineer School. Even with his impressive military background, Paul struggled to find a meaningful post-military career, until he was introduced to VetCor at a networking event. In this episode, Paul discusses his journey as an "accidental entrepreneur" and his mission as CEO.
Join The Orion Talent Team as an Account Executive
Account Executives at Orion create and maintain relationships with America's leading companies to secure job opportunities for our Veteran job seekers. Because these roles are essential to our business, we're always looking for motivated, top performing, former and transitioning military members to join our team. Listen to this episode to learn more about ideal attributes for an Account Executive candidate, challenging and rewarding aspects of the position, a "day in the life" of an Account Executive, and more.
From Infantry Officer to Entrepreneur ft. Jordan Isham
In 2021, Jordan co-founded My Tennessee Home Solution, a Veteran Owned and Operated company that buys houses for cash in the Tennessee area. What started as a side hustle has turned into the acquisition of more than 100 properties, a $3 million hotel, and the company is on track to earn $3 million in revenue this year! In this episode, Jordan shares how his business has evolved over time, and what's next for My Tennessee Home Solution.
Career Opportunities for Veterans in the Aerospace Industry
The aerospace industry offers careers for veterans with an aviation background and without. Common positions include Field Service / Maintenance Technician, Mechanic, and Engineer. Many of these roles are a natural fit for veterans based on the skills and experience you've gained in the military. Listen to this podcast to learn more about the similarities between the military and the aerospace industry, and career opportunities for veterans.
Remote SkillBridge Internships with Orion Talent
If you are a transitioning service member, SkillBridge is a great opportunity to build your resume, explore employment interests, and develop job skills that will help you prepare for your transition into the workplace. Ben Mason and Tyler Werch are former Orion interns through SkillBridge. Tyler and Ben accepted full time positions with Orion at the conclusion of their internships, and they joined the podcast to discuss their experience and advice for prospective interns.
Careers for Veterans at FedEx Express
Josh Link, a Marine Corps Veteran and Senior Project Management Analyst at FedEx Express, joins the podcast to discuss his military background and career with FedEx Express. Josh discusses the challenges he faced when transitioning out of the military, why he "never dreads a day at work" at FedEx Express, and his advice for transitioning service members.
Building a Business that Works for You
As a franchise owner with Fibrenew, Army Veteran Ben Burt gets to make his own schedule and work with customers to repair everything from medical furniture to boat and aircraft interiors. In this episode, Ben discusses his rewarding journey as a franchise owner and why franchise ownership is a great career for veterans.
Careers for Veterans at US Foods
Jennifer Castillo, Senior Manager and President of the U.S. Foods Veterans Employee Resource Group, joins the podcast to discuss the many benefits of a career with US Foods. Jennifer discusses the challenges she faced when transitioning out of the military and how those challenges fueled her success in the corporate world and why she is so passionate about her work at US Foods and her role with the Veteran Employee Resource Group.
Thanks for Listening!
We hope that these podcast episodes have been valuable to you in your military to civilian transition, and we are always open to any new topics that you'd like to explore. What topic would you like to hear more about in 2023? Send us an email at podcast@oriontalent.com and let us know!

RSS Feed
Subscribe to Orion's Blog