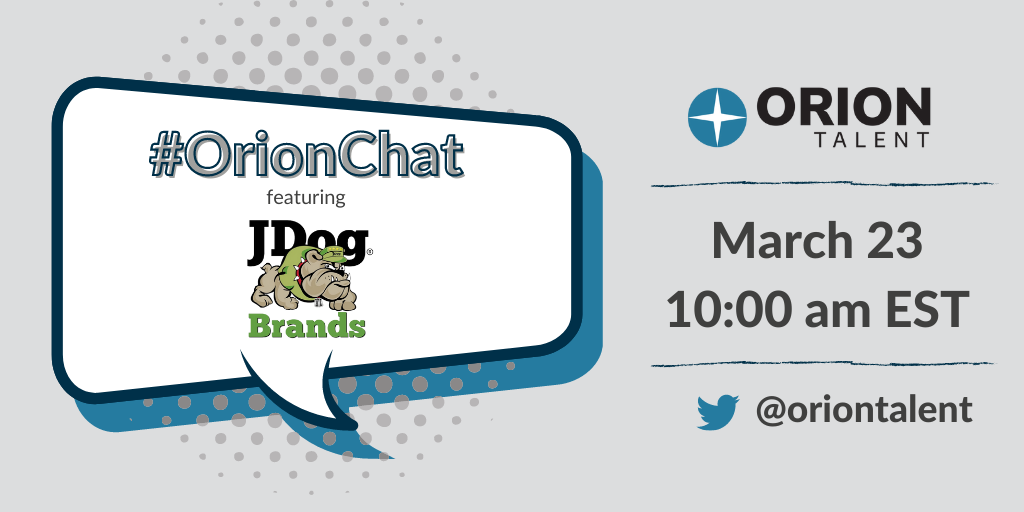 Recently, Orion hosted a live #OrionChat tweet chat on our Twitter, @orioncareers, with JDog Brands. A tweet chat is a live Twitter event, usually moderated and focused around a general topic.
Franchise Opportunities with JDog Brands
Dana Forester, President and COO of JDog Carpet Cleaning & Floor Care, joined the tweet chat to discuss franchise opportunities with JDog Brands. Dana answered questions on topics including why veterans are a perfect fit for franchising, the benefits of investing in a JDog Brands opportunity, what sets JDog Brands apart from other franchise opportunities, and more.
Read a few key tweets from the #OrionChat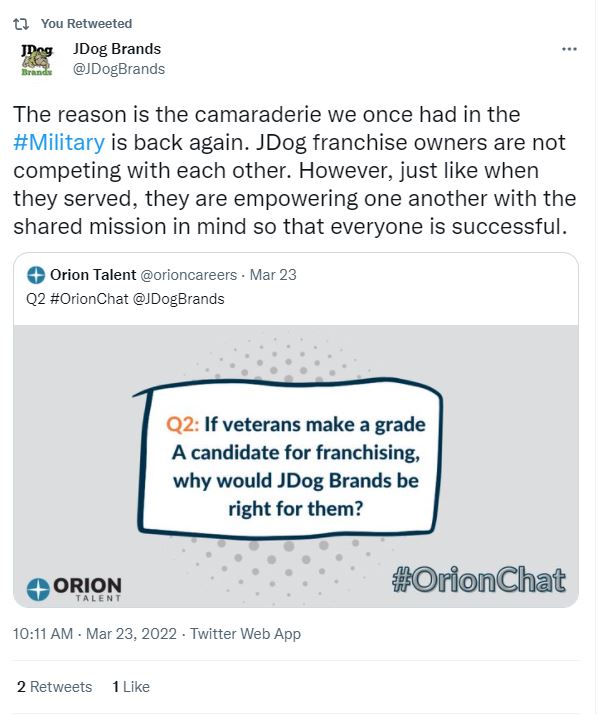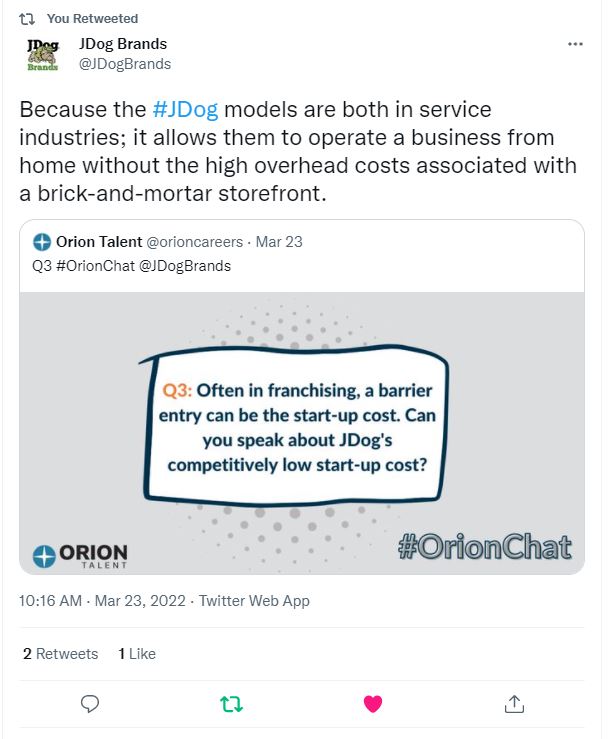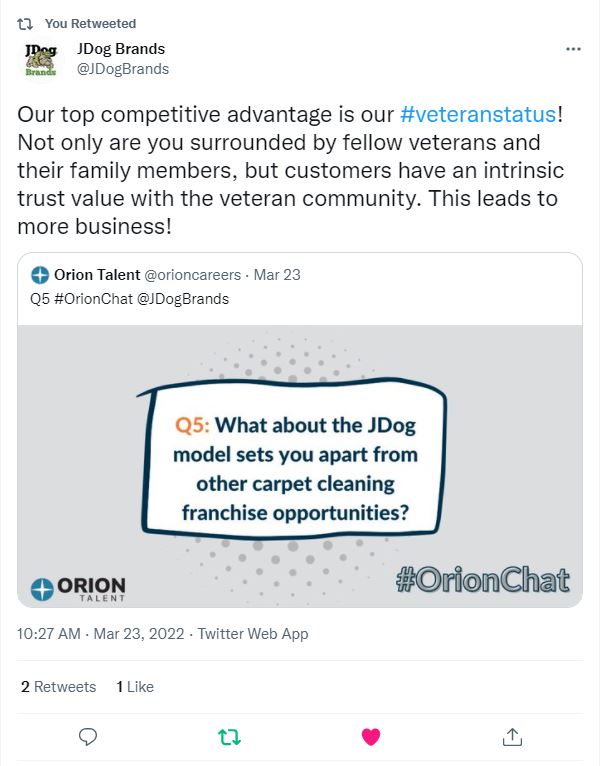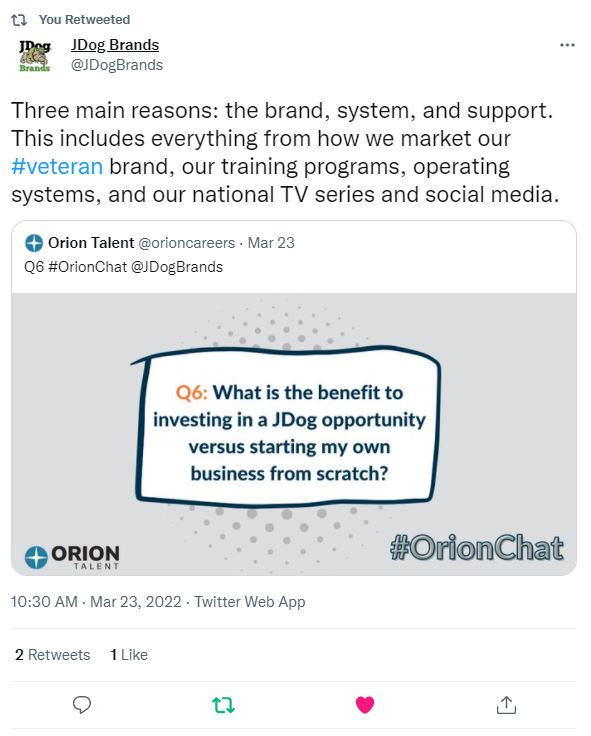 Find out more about JDog Brands
If you missed the tweet chat, you can catch up on our Twitter, or read the full summary here. Learn more about JDog Brands, discover how you can start your own franchise opportunity, or speak to a team member by filling out a franchise inquiry form.

RSS Feed
Subscribe to Orion's Blog