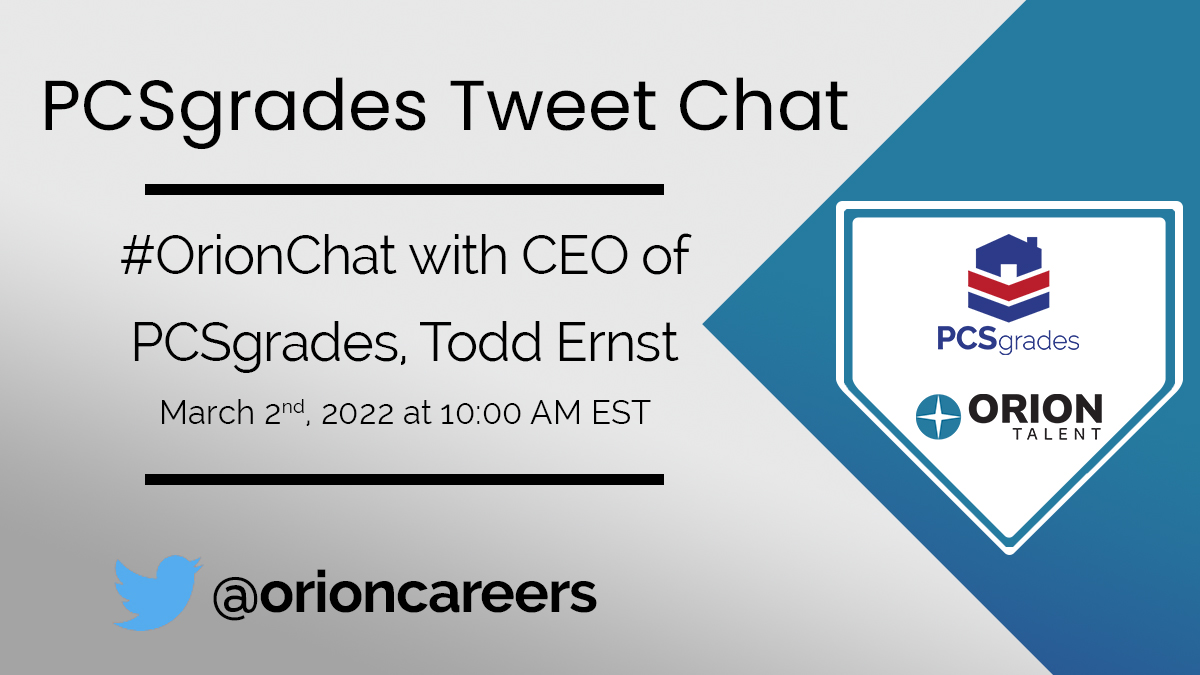 Last week, Orion hosted a live #OrionChat on Twitter, @orioncareers, with PCSgrades. In case you aren't familiar with the concept, a tweet chat is a live conversation on Twitter to discuss a specific topic.
Relocation Resources with PCSgrades
Todd Ernst, CEO and Founder of PCSgrades, joined the tweet chat to discuss relocation resources with PCSgrades. As an Air Force veteran who PCSed 8 times in 14 years, Todd understood the struggle of relocating within the military. The stress of relocating led him to create PCSgrades, a platform that gives service members access to thousands of reviews for on and off-base neighborhoods, real estate agents, mortgage lenders and more - all written by and for military families.
Todd answered questions on topics including why it's important to read reviews during the relocation process, why it's important to work with a loan officer or lender who is experienced with the military PCS process, what is expected in the real estate market this year, and more.
Read a few key tweets from the #OrionChat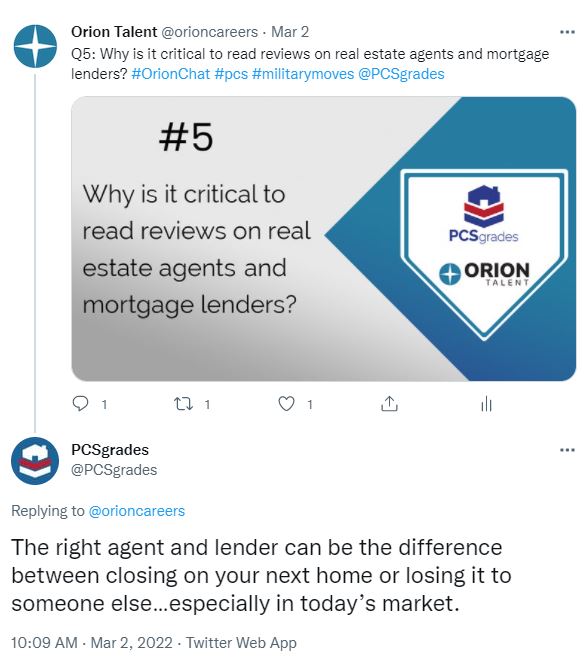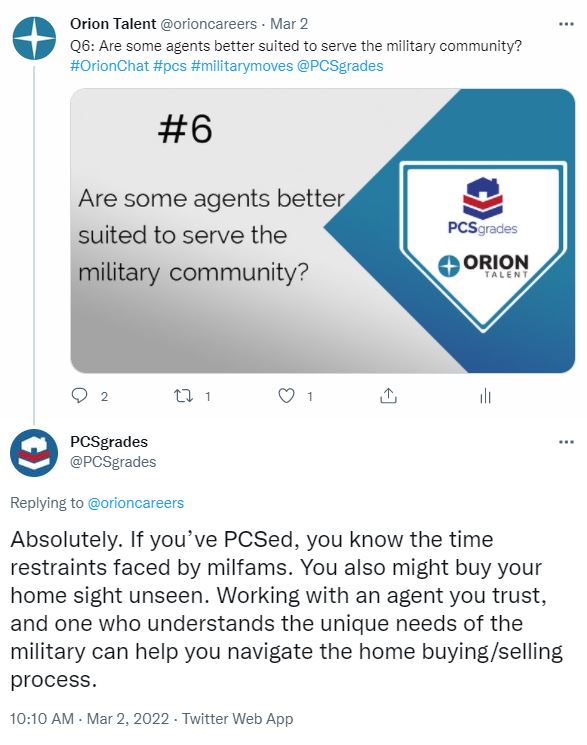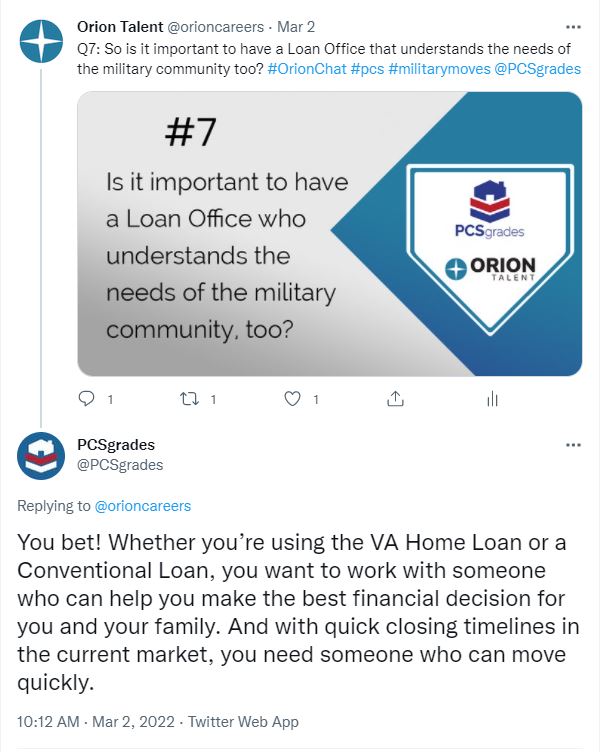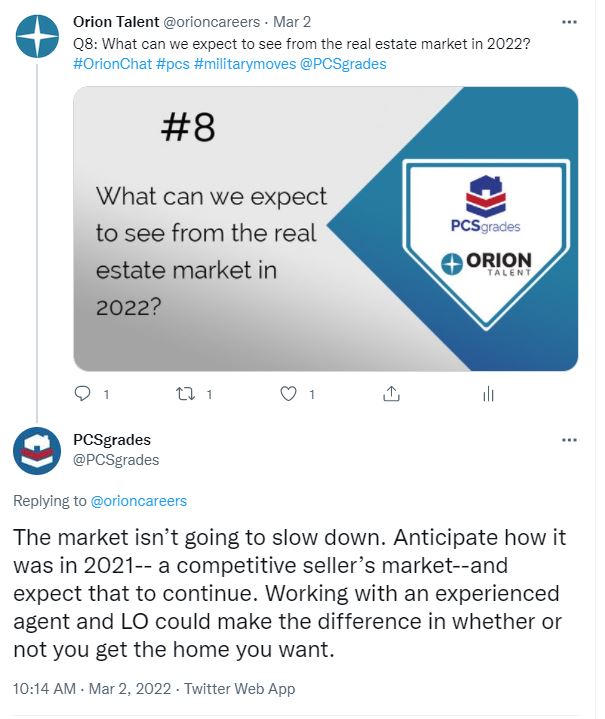 Find out more about PCSgrades
If you missed the tweet chat, you can catch up on our Twitter, or read the full summary. To learn more about PCSgrades or find out how you can be a part of their team, visit their website.

RSS Feed
Subscribe to Orion's Blog