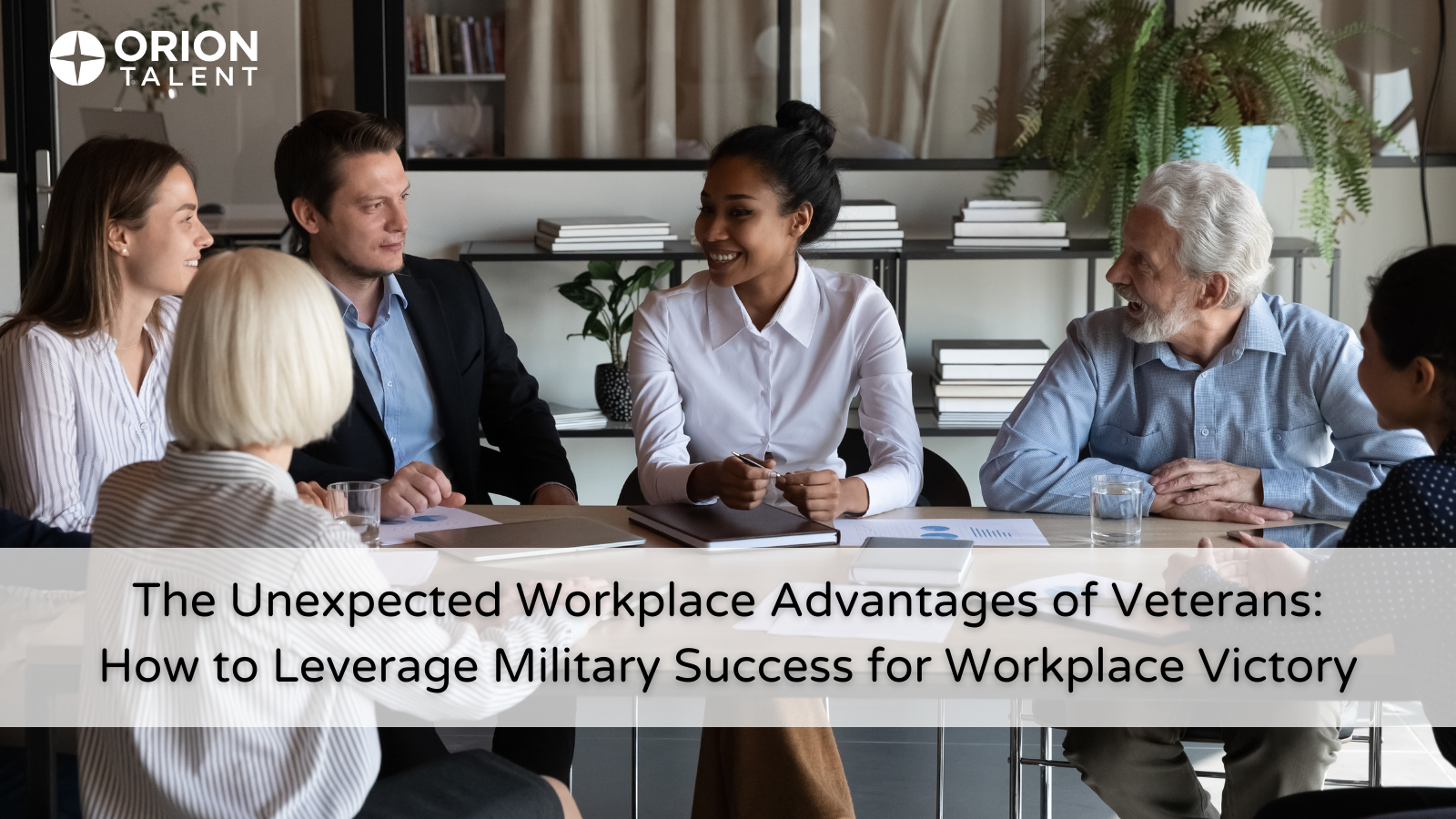 You have undoubtedly heard about the many specialized hard skills and sought-after soft skills that military veterans bring to the civilian workplace. But have you taken the time to dive deeper and take a look at what these unique capabilities can truly mean for your business when you successfully recruit, onboard, and retain this highly sought-after talent? Join Orion Talent and a panel of talent acquisition leaders and military veterans to explore this question.
Our one-hour Webinar will provide an in-depth look at the numerous and often surprising benefits of hiring military through insight from executives who made the transition from the military into successful careers, as well as from hiring managers and talent leaders with rich experience in military hiring.
Some of the questions we answer in this webinar are:
What skills do veterans bring to the workplace?
What are some of the factors that can make it challenging to transition from the military to a civilian job?
What programs are currently available to help veterans?
How can your company better retain employees who are veterans?
What can companies do to support veterans?
Panelists:
Christianna Casanave, Army Veteran and Director of National Accounts and Talent Programs, Orion Talent
Christy Harper, Director of Talent Acquisition, Lutron Electronics
Rich Williams, VP of Special Operations, Lineage Logistics
Mike Wooster, Navy Veteran and Vice President Recruiting, East, Orion Talent
Moderator: David Coe, Senior VP of Talent Programs, Orion Talent
This webinar promises to be an informative and surprising inside look at what veterans bring to the workplace in 2022. We hope you can join us!

RSS Feed
Subscribe to Orion's Blog