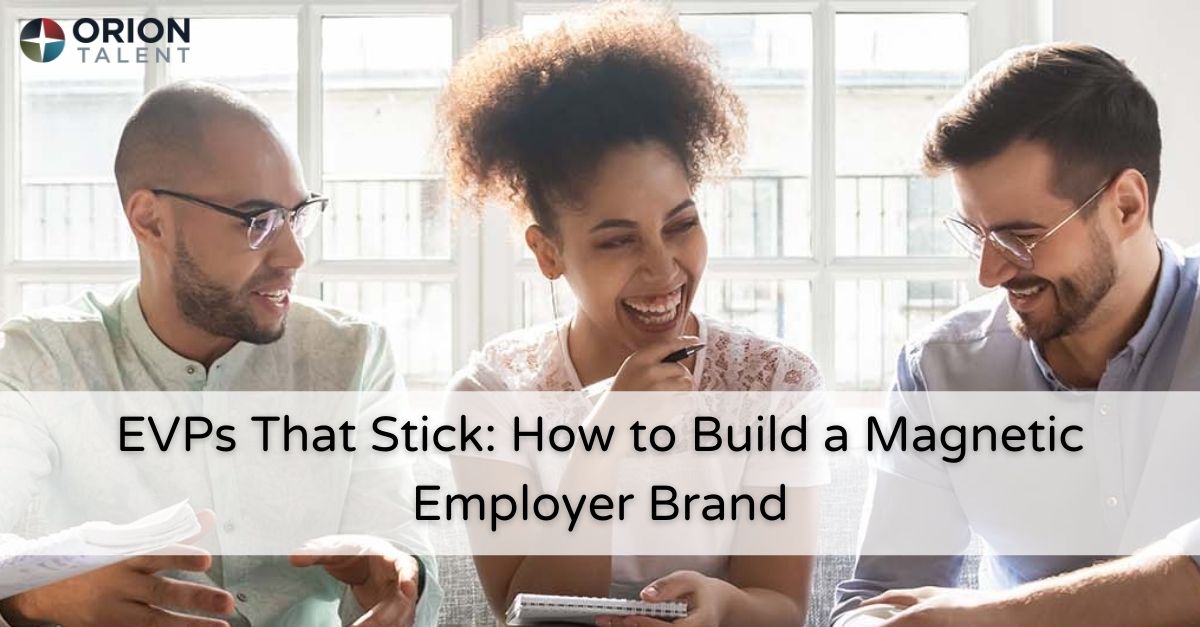 With the competition for talent stiffer than ever before, it's critical to make sure your business is getting the right attention from prospective employees. Join Orion Talent for a webinar that will teach you how to build a brand and employer value proposition (EVP) job seekers can't resist. You'll gain real-world employer brand strategies from an expert panel of business and talent acquisition leaders.
Register for Employer Brand Webinar
What- EVPs That Stick: How to Build a Magnetic Employer Brand
When- Thursday, October 28 at 2 p.m. ET.
REGISTER TODAY!
Employer Brand Webinar Speakers
The discussion will feature lessons from three TA experts who will share their secrets for building an EVP that will grab attention and generate candidates. They include:
Kevin Kopa, President and COO at JDog Junk Removal & Hauling
Terri Lawless, Senior Staffing Manager at Stop & Shop
Elly Zemetra. Senior Director Talent Management at BrightView Landscapes
The webinar will be moderated by Steve Amsden, VP Corporate Partnerships and Hirepurpose Co-Founder.
Some of the questions we answer in this webinar are:
How to define an authentic Employer Value proposition?
How to use your brand & EVP to attract great candidates?
How to reach diverse candidates with your EVP & recruitment practices?
Sign up now
Don't miss EVPs That Stick: How to Build a Magnetic Employer Brand. We look forward to sharing great insights on how to build a brand that can cut through all the noise and deliver the hires you need. See you on October 28!

RSS Feed
Subscribe to Orion's Blog