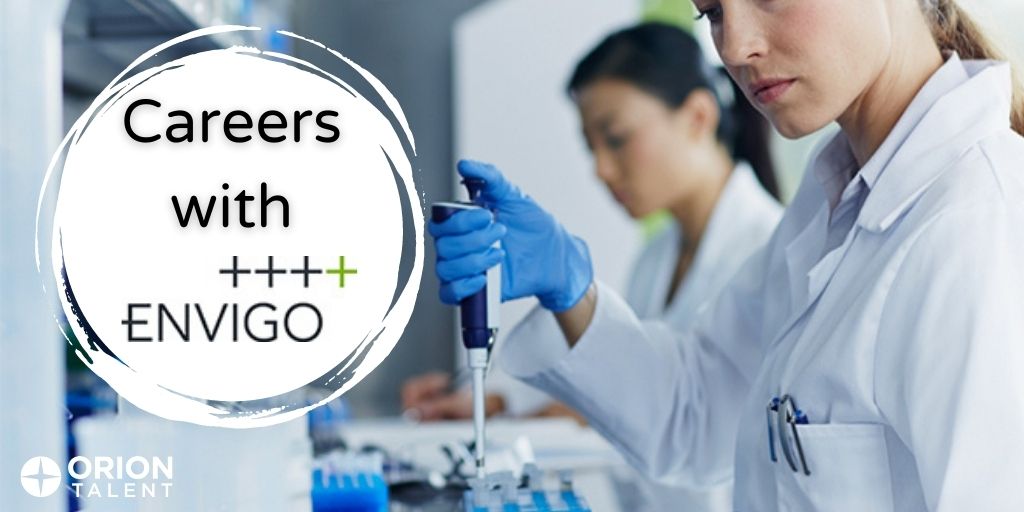 Orion has partnered with Envigo, which provides the broadest range of research models and related services to the pharmaceutical and biotechnology industries, government, academia and other life science organizations.
Envigo provides services that help develop new medicines, protect the environment and food supplies and make the world a healthier and safer place. Envigo assures that the products people use have been tested properly for safety and efficacy, and is committed to the highest levels of animal welfare.
We are currently hiring Animal Care Technicians to join Envigo's growing team.
Animal Care Technicians are responsible for supporting and facilitating the day-to-day care of animals in the assigned facility. In this role, you will prepare, present, and maintain products and services that facilitate animal care and breeding at barrier and isolator facilities.
Envigo is offering a sign-on bonus of $1000 for full-time positions and $250 for summer positions.
We have both full-time and temporary employment opportunities in many locations, including:
Livermore, CA

Indianapolis, IN

Greenfield, IN

Frederick, MD

Cumberland, VA

Dublin, VA

Madison, WI

Denver, PA

Alice, TX
Envigo offers a comprehensive benefits package, including Medical, dental and vision insurance; generous paid time off; paid holidays; health savings account; flexible spending account; 401k; and more.
Visit us online to learn more and apply to be considered. You can also text ENVIGO to 373-73.

RSS Feed
Subscribe to Orion's Blog