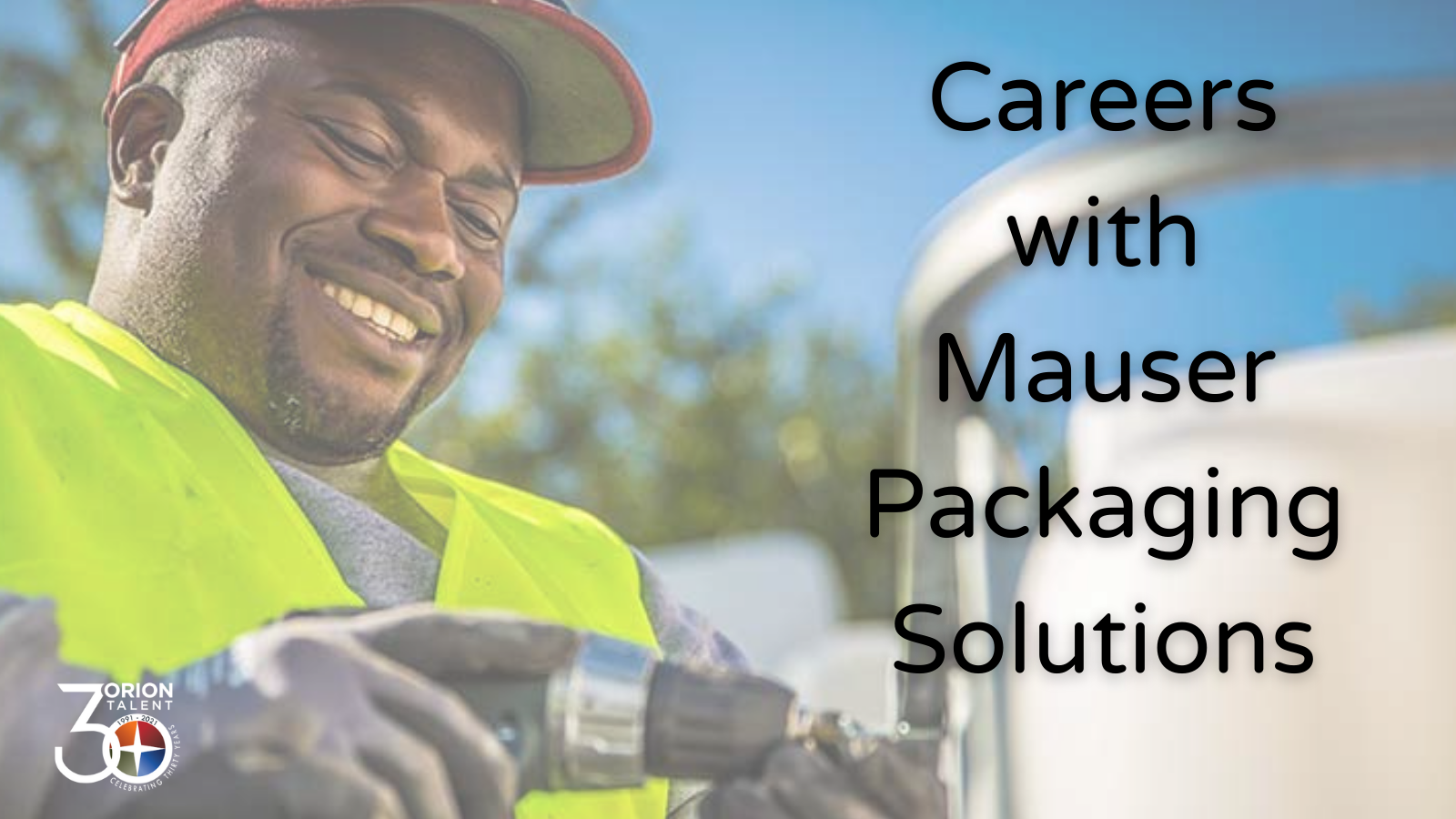 Orion has partnered with Mauser Packaging Solutions, a global leader of industrial packaging products and services, offering sustainable packaging for a variety of industries including food, beverage, personal care, pharmaceuticals, chemicals, paints, and more.
From new packaging made from recycled content, to reconditioning, reuse, recycling and professional disposal, Mauser Packaging Solutions provides customized solutions that have a positive impact on businesses and the planet, bringing true sustainability at scale to companies all over the world.
The company has over 1,000 global patents, more than 180 sites around the world, and over 11,000 employees committed to helping companies operate more sustainably and effectively.
Mauser Packaging Solutions is holding an onsite hiring event at its facility in North Wales, PA, on Tuesday, April 27. Career opportunities include:
Production Workers
Blow Mold Operators
Maintenance Mechanics
Check out the flyer below for more information on Mauser's upcoming hiring event: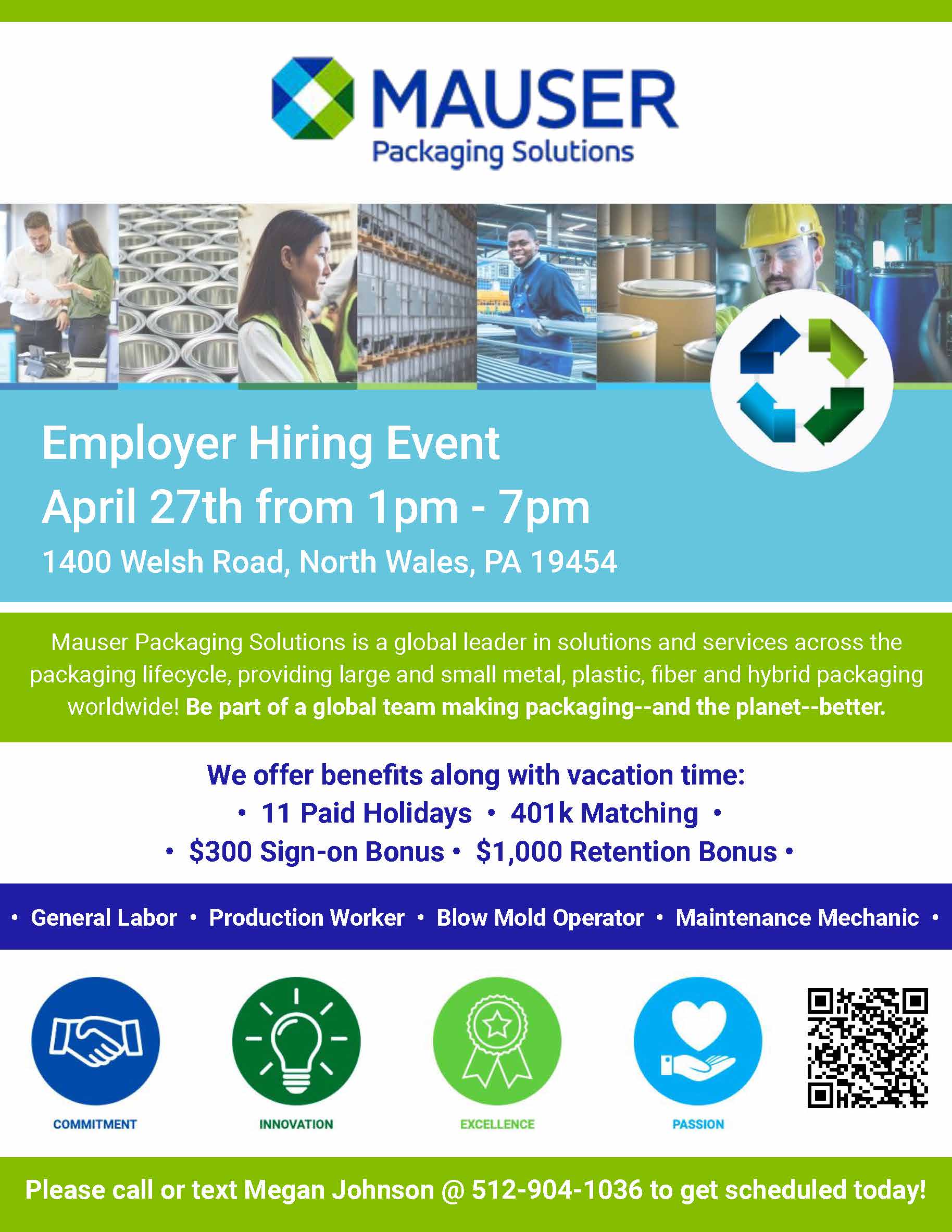 At Mauser Packaging Solutions, you can be proud to work for a company that's always striving to innovate and serve customers better - and help them be better stewards of the environment.
Mauser Packaging Solutions offers competitive pay and comprehensive benefits including medical, dental, life, tuition reimbursement programs, a retirement plan with company matching, wellness programs and more. Additionally, the company offers mentorship and employee development programs to all team members.

RSS Feed
Subscribe to Orion's Blog