Last week, Orion hosted a live #OrionChat on Twitter, @orioncareers, with JDog Brands. In case you aren't familiar with the concept, a tweet chat is a live conversation on Twitter to discuss a specific topic.
This month's tweet chat featured James Caudle, Vice President of Training & Development at JDog Brands and an Army Reserves veteran himself. James joined the chat to discuss franchise opportunities for veterans with JDog Brands, a nationally recognized brand offering franchise opportunities through JDog Junk Removal & Hauling and JDog Carpet Cleaning & Floor Care. JDog Brands specializes in the home and commercial service industry, providing junk removal and hauling as well as floor, upholstery, and carpet cleaning. All of JDog's local business operators are veterans and military family members.
James answered questions on topics including the benefits of owning a franchise, military skills that translate well into a franchise opportunity, the advantages of hiring veterans, and why now is the best time to become a franchise owner.
Read a few key tweets from the #OrionChat: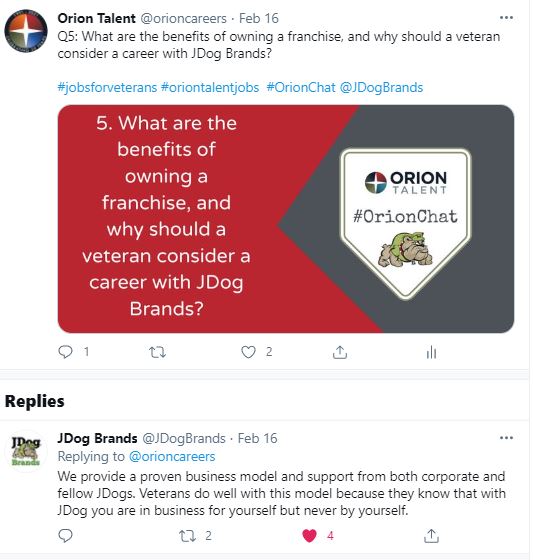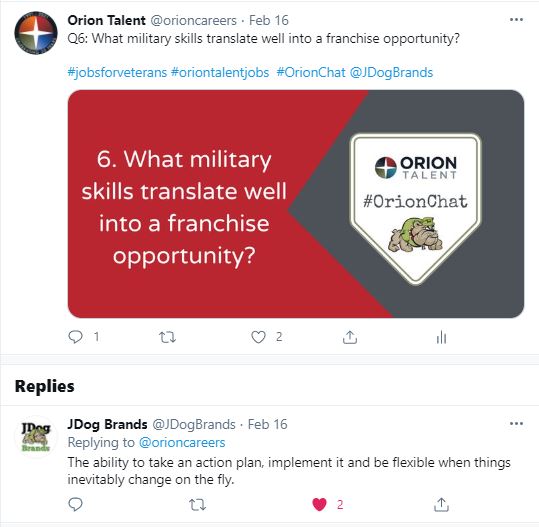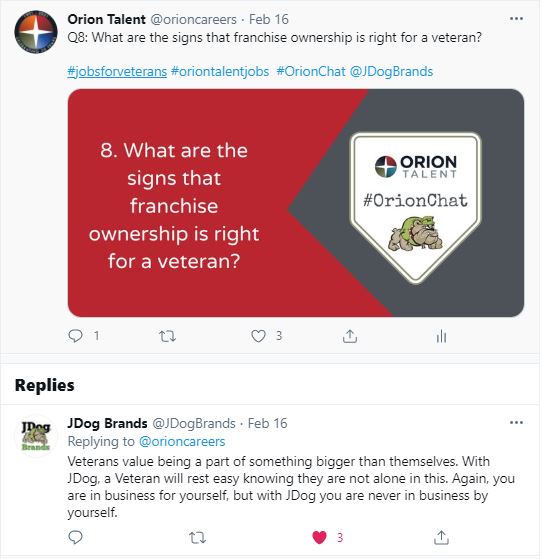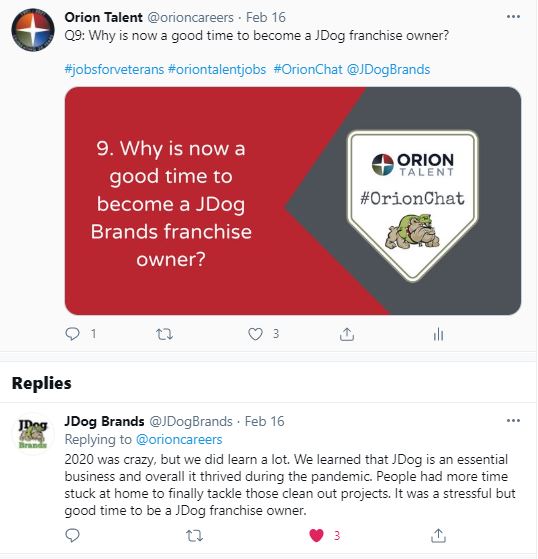 If you missed the tweet chat, you can catch up on our Twitter, or read a full summary here. To learn more about JDog Brands, visit their website.

RSS Feed
Subscribe to Orion's Blog