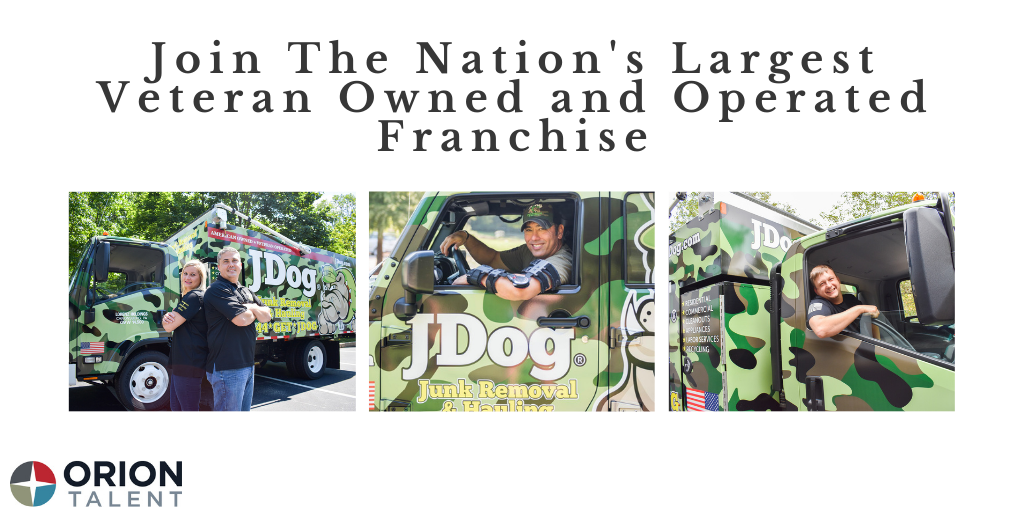 JDog's Junk Removal & Hauling and JDog Carpet Cleaning & Floor Care franchise opportunities have proven to be recession resistant, after gaining 80 new franchise owners in 2020. With many hardships endured by businesses nationwide due to COVID-19, JDog's business is stronger than ever. "As an Essential Business, our franchise owners have been fully operational throughout the entire pandemic and have grown their business operations," said Terry Corkery, President of Franchise Sales.
JDog attributes the recent success of its business to growth in service based industries, as well as the high profit margins, low investment, and low overhead that make up JDog's business model. "The growth of our JDog Franchise System has been extremely strong. In 2020, the interest from potential franchise owners increased tremendously, with a 50% increase in New Franchisee Signings compared to the previous year," said Terry.
What Makes JDog Unique?
JDog provides franchise opportunities exclusively for Veterans and Military families

They encourage franchisees to employ other Veterans with the goal of reducing the Veteran unemployment rate to below 1%

JDog recycles and donates 60% to 80% of the junk they haul to keep as much out of the landfill as possible

Franchise owners handle every job with Respect, Integrity, and Trust
What JDog's Veteran Franchise Owners Are Saying
"I served 10 years in the Marine Corps and I spent 15 years in national and corporate America. I just wanted to get back to where it would be a team environment that I could truly help Military Veterans and their families with job opportunities." - John Merwald, USMC Veteran
"Being able to live the mission for the last year and see how that has also turned into helping empower Veterans with employment and entrepreneurial opportunities, serving the local communities, and protecting the planet. It's just something I knew I wanted to be a part of and it made sense to make that next step to actually do that for myself and help others." - Kevin Haseney, U.S. Army Veteran
Visit JDog online to learn more about franchise opportunities and complete this form if you'd like to speak to a franchise specialist about owning your own business in 2021.

RSS Feed
Subscribe to Orion's Blog