CEO, Orion Talent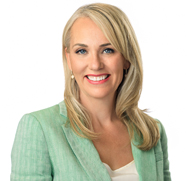 Sarah Peiker currently serves as CEO of Orion Talent. She is responsible for leading efforts to elevate Orion's position in the market by building on the company's strong reputation in military and diversity hiring and amplifying the company's industry leading RPO offering. She brings over 20 years of proven expertise in RPO and total talent management solution design, market intelligence, workforce consulting and operational excellence.
As CEO, Peiker is executing on a strategic vision to help veterans bridge the gap between military and civilian careers while building Orion's position as the provider of choice to deliver veteran talent at scale to companies across the U.S.
Sarah most recently served as Senior VP, RPO, at ManpowerGroup Talent Solutions, where she was responsible for creating and leading the RPO Practice for the European region, consisting of twenty-four countries. While there, she delivered innovative, measurable recruiting solutions to global companies. Throughout her career, Sarah has held a variety of complex HR and recruiting positions which have enabled her to develop deep and sought-after industry knowledge. This includes developing recruitment consulting services in the areas of recruiting process and compliance consulting, sourcing effectiveness, and candidate selection and training.
Sarah's exceptional communication and management skills enable her to consistently build credibility and trust with her colleagues and peers. She's viewed by clients as a valued business partner who helps determine priorities and designs tailored solutions to address pain points.
In recognition of her role as an accomplished industry leader, Sarah received the Stevie Award in 2019 for Female Executive of the Year. Additionally, Sarah has written several position papers which have been published by leading industry magazines, websites and newspapers, and was awarded the Jaspar Award Gold Medal for Excellence in Writing, Feature Story.
Sarah holds a B.A. in business from Michigan State University. She resides in Denver, Colorado, with her husband and two teenage sons. Outside of work, Sarah enjoys spending time with her family, traveling, and attending live music events.