Vice President, RPO Solutions, Orion Talent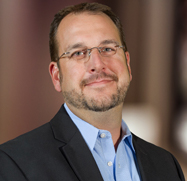 Juste has broad experience within the talent acquisition world, including roles in both corporate recruiting and agency staffing. With Orion Talent he serves as a Vice President of RPO Solutions.
Turner's strong experience in recruiting, along with his experience managing recruiting teams for high volume RPO engagements, gives him a unique ability to understand and respond to talent needs. He works with teams responsible for recruitment across the U.S. and internationally to solution the right talent acquisition strategy for each engagement, and he has a passion for exceeding expectations!
Turner has more than a decade of successful direct recruiting and staffing management experience. He has been in the RPO industry since 2004 where he has focused on strategically managing teams that recruited across multiple clients and industries.
He has been nominated and received awards for passion towards his work, integrity, customer service and strategic thinking. He is an enthusiastic leader that enjoys coaching teams to reach their full potential.