Recruiting Manager, Northeast Region, Orion Talent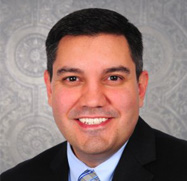 A native of Denver, Mike Wooster joined the Navy in 1997 where he served eight years as an Aviation Electronics Technician, Certified Instructor, and Master Training Specialist. During Mike's active duty service, he deployed twice with Carrier Air Wing Seven in support of the wars in Iraq and Afghanistan. In 2002 he began teaching Avionic Systems as a Certified Naval Instructor at the Naval Aviation Maintenance Training Unit at Naval Air Station Oceana.
After separating from the Navy in 2005, Mike joined Orion as a Candidate Recruiter. He earned his Bachelor of Business Management from Averett University in 2010. That same year, Mike became a Regional Recruiting Manager and Junior Partner with Orion. In 2015, Mike became a Senior Partner in the company.
Mike currently resides in Virginia Beach with his wife, and his son joined the Air Force in 2016.