Vice President of Marketing, Orion Talent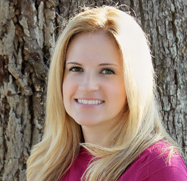 Colleen Whiteside is Orion Talent's Vice President of Marketing, and is responsible for leading the development and implementation of the brand and marketing strategy for the company. Orion's Marketing Team provides robust solutions for client and candidate acquisition spanning all service lines, including RPO, Military Talent Solutions, Professional Search, Contingent Workforce Solutions, and Talent Attraction & Diversity Sourcing. In addition, Colleen leads Orion's Veteran Outreach & Talent Attraction Solutions, where she partners with customers to create comprehensive outreach strategies to attract the right candidates and build strong and engaged talent communities.
Colleen earned her BS degree from Lafayette College, and Masters degree from Missouri State University. She joined Orion Talent in 2006, and became a Senior Partner within the company in 2017. Colleen lives in the Houston metro area with her husband and their two daughters. Outside of work, Colleen enjoys spending time with her family and friends, reading, running, and traveling. Colleen is an active volunteer with the Bay Area Chapter of the National Charity League, where she serves as Social Media & PR Coordinator.