Director of Marketing, Orion Talent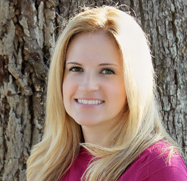 Colleen Whiteside grew up in New Jersey and received a BS in Biology and Business Economics from Lafayette College in 2001. After working for several years at a hospital wellness center in Fayetteville, North Carolina, she attended graduate school at Missouri State University and earned an MS in Health Promotion and Wellness Management. She joined Orion's Raleigh office in January 2006 as Marketing Manager.
Colleen has served as Marketing Director since 2010, and leads the development and implementation of the brand and marketing strategy for Orion Talent and Orion Novotus. She became a Senior Partner in January 2017.
Colleen lives in Friendswood, TX, with her husband and their two daughters.