Chief Financial Officer, Orion ICG, LLC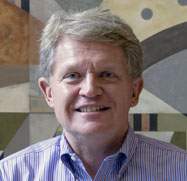 Steve Bjerke is originally from Michigan, and graduated from Michigan State University with a degree in Accounting. After graduation, he joined the audit department of PricewaterhouseCoopers in Detroit and became a CPA; following his time at PWC, he served in several finance and administrative positions at Ryder System, Inc. (transportation).
Steve moved on to become the Chief Financial Officer of LNR Property Corporation, a manager/investor in commercial real estate based in Miami Beach, FL, before joining the Orion team as Chief Financial Officer in January of 2008. Steve, his wife and children currently reside in Raleigh, North Carolina.