Vice President, RPO Solutions, Orion Talent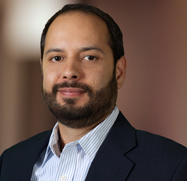 Keith Garrett serves as Vice President of RPO Solutions and is responsible for implementing and managing recruiting programs for some of Orion's largest clients. Keith has a passion for best practice recruiting solutions - from custom recruiting workflows that improve the process, through detailed recruiting and hiring metrics. His ultimate goal is always to improve hiring results.
Garrett has led engagements across a number of industries over the years, including technology, energy, education, hospitality, and retail. Prior to joining Orion, he was a Senior Technical Recruiter with the Yoh Company, and began his recruiting career with TEKsystems.
In addition to recruiting, Garrett loves spending time with his growing family, exercising, fishing wherever he can, and supporting his beloved Texas Aggies. He is a graduate of Texas A&M University. Whoop!