Regional Sales Manager, Northeast Region, Orion Talent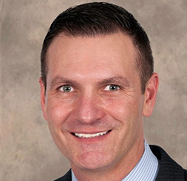 DJ is from Indianapolis, IN, and graduated with both a BS and MBA from Southern Illinois University. He served in the Marine Corps from 1995-2001, including three years with 2nd AmTracs in Camp Lejeune and three years on Inspector & Instructor duty with the 4th Marine Air Wing in Chicago.
Prior to joining Orion, DJ was a Financial Advisor with Edward Jones. He joined Orion in the spring of 2006 and spent nearly seven years as an Account Executive in Cincinnati. He then moved to Virginia Beach in January 2013 to become the Northeast Regional Sales Manager, which is his current role. DJ became a Senior Partner in January 2017.