Senior Vice President - Operations, Orion Talent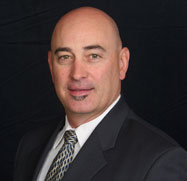 A native of Southeastern Pennsylvania, Brian Henry was awarded a four-year NROTC scholarship and attended The Pennsylvania State University. Brian then served as a Company Executive Officer, Company Commander, and Branch Head for the Marine Corps Amphibious Raid Branch. During that time he attended the Army's Ranger and Airborne Schools and the Amphibious Warfare School in Quantico, Virginia, where he finished in the top 5% of his class.
After 11 years in the Marine Corps, Brian separated from the service and joined Orion Talent as an Account Executive in San Diego, CA, in 1998. After nearly a year as an Account Executive, he moved into the Candidate Recruiter position and was the leading recruiter in the San Diego office. In December 2000, he was promoted to Operations Manager in San Diego and has been instrumental in the success of the highest billing office in Orion. In September 2006, he was appointed VP Operations of the Officer Recruiting Division of Orion and became a Senior Partner in the firm.
Brian is married with two children and lives in San Diego, California. He is a member of the Marine Executive Association, served on the San Carlos Little League board for six years, managed his son's little league and travel baseball teams for seven years, and is active in Boy Scout Troop 959.