Senior Vice President - Operations, Orion Talent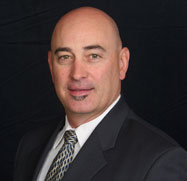 A native of Southeastern Pennsylvania, Brian Henry was awarded a four-year NROTC scholarship and attended The Pennsylvania State University. Brian then served as a Company Executive Officer, Company Commander, and Branch Head for the Marine Corps Amphibious Raid Branch. During that time he attended the Army's Ranger and Airborne Schools and the Amphibious Warfare School in Quantico, Virginia, where he finished in the top 5% of his class.
After 11 years in the Marine Corps, Brian separated from the service and joined Orion Talent as an Account Executive in San Diego, CA, in 1998. After nearly a year as an Account Executive, he moved into the Candidate Recruiter position and was the leading recruiter in the San Diego office. In December 2000, he was promoted to Operations Manager in San Diego and has been instrumental in the success of the highest billing office in Orion. In September 2006, he was appointed VP Operations of the Officer Recruiting Division of Orion and became a Senior Partner in the firm.
Brian is married with two children and lives in San Diego, California. He is a member of the Marine Executive Association, served on the San Carlos Little League board for six years, managed his son's little league and travel baseball teams for seven years, and is active in Boy Scout Troop 959.
If you could give just one piece of career advice to a transitioning military professional, what would it be?


Be as open minded as possible as you start the transition process. There are countless opportunities and career paths out there to consider, most to which you may have had no exposure. So get yourself prepared to interview, talk with your recruiter, and try to figure out what you are looking for in your next career. Be realistic and take a "big picture" look at where you want to be five and ten years from now. Realize that your first job is just getting your foot in the door. Your hard work, leadership abilities, energy, and commitment will drive your success!

What do you like most about working at Orion?


There are many things I have enjoyed about my time at Orion. First, it is the people. Nearly everyone in the company is former military. One of the things I loved most about the Marine Corps was the people I worked with and for, and the same holds true here. Secondly, it is the competitive environment. There are new challenges and new goals to hit every month. The team works hard and keeps setting the bar higher year after year. Lastly, it is our Purpose. We are in the business of creating opportunities for our fellow service members. We all sacrificed and served our country, and we take pride in knowing that we can help others like us make a smooth transition into new careers when their time in the military is up. Our business perpetuates itself. Every person we place into a company carries the torch for the next group of people entering the service. When they do well, they further the strong reputation of the types of candidates that leave the military each year.