Recruiting Manager, Central Region, Orion Talent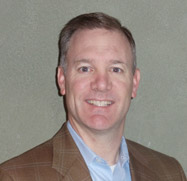 Bob Berkholz is from Durango, Colorado, and graduated from Colorado State University. He is also a Marine Corps Veteran, having served seven years as a Logistics Officer. During Bob's active duty service, he deployed to Southwest Asia and Mogadishu, Somalia, serving in various leadership and staff positions. After separating from the Marine Corps, Bob spent three years as a commercial helicopter pilot in California and the Gulf of Mexico.
Bob joined Orion Talent as a Junior Military Officer Recruiter in 1997 and has held several leadership positions within Orion Talent. He is currently the managing Senior Partner of Recruiting Operations for both the South Central and Midwest Regions of the US, based out of Austin, Texas.
Bob is married to Leigh Berkholz and has two daughters, Madison and Riley.