Senior Vice President - Recruiting, Orion Talent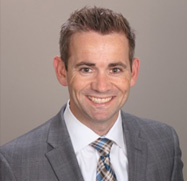 Todd Phillips grew up in Cincinnati, OH, and attended Xavier University, where he earned a BA in Political Science. He served nine years in U.S. Army, as a Captain within the Field Artillery. He is an Afghanistan combat veteran with the 82d Airborne Division and an Airborne and Ranger School graduate.
Todd started his post-military career as a Military Officer Recruiter in the Cincinnati office in 2005. He progressed to the Midwest Recruiting Manager and VP Client Delivery for Military Talent Programs, before ultimately becoming SVP Recruiting, responsible for Technical Recruiting and Talent Solutions.
Todd resides in Mason, OH, with his wife, Stephanie, and their two children, Audrey and Carter.