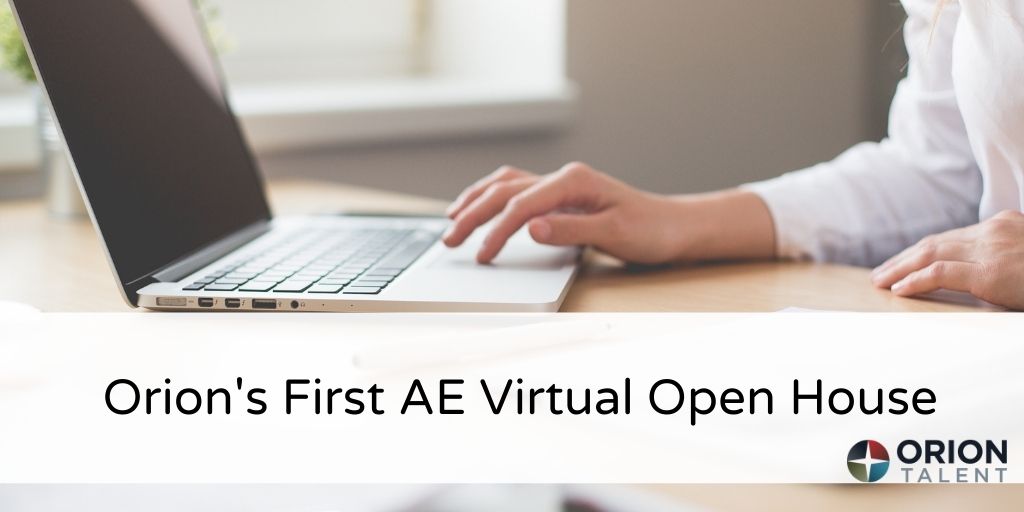 Last month, Orion Talent hosted our first-ever AE Virtual Open House, a webinar focused on learning more about a career as an Account Executive. During the webinar, attendees learned more about the Account Executive role at Orion and were given the opportunity to be potentially selected for a follow-up interview for one of our open Account Executive positions.
Hosted by Katie Mychalowych, Orion Talent Internal Talent Lead, the webinar covered the background of Orion Talent, a detailed overview of the Account Executive position, the hiring process timeline, and more.
The webinar also featured presentations by Orion Account Executive Andy Pero and Regional Sales Managers DJ Holder, Gino Marchetti, and Chris Casanave, who all spoke to their personal experiences as an Account Executive and being promoted into a leadership role within the company.
Acount Executive Job Description
As an Account Executive on our Military Talent Solutions team, you'll be a sales leader responsible for growing and developing new business for Orion Talent. You'll serve as a custom solutions developer for top US corporations, uncovering new companies interested in leveraging our resources for military hiring. You'll work autonomously to develop and improve your regional territory, with the backing of your regional leadership, corporate staff, and 30 years of collective company experience.
What Makes a Successful Account Executive?
Successful Account Executives at Orion are recently separated military veterans with a 4-year college degree, a proven track record of excellence, outstanding verbal and written communication skills, and a fierce and competitive spirit.
Catch the recap of the AE Virtual Open House, and visit us online to learn more about Account Executive careers at Orion.

RSS Feed
Subscribe to Orion's Blog