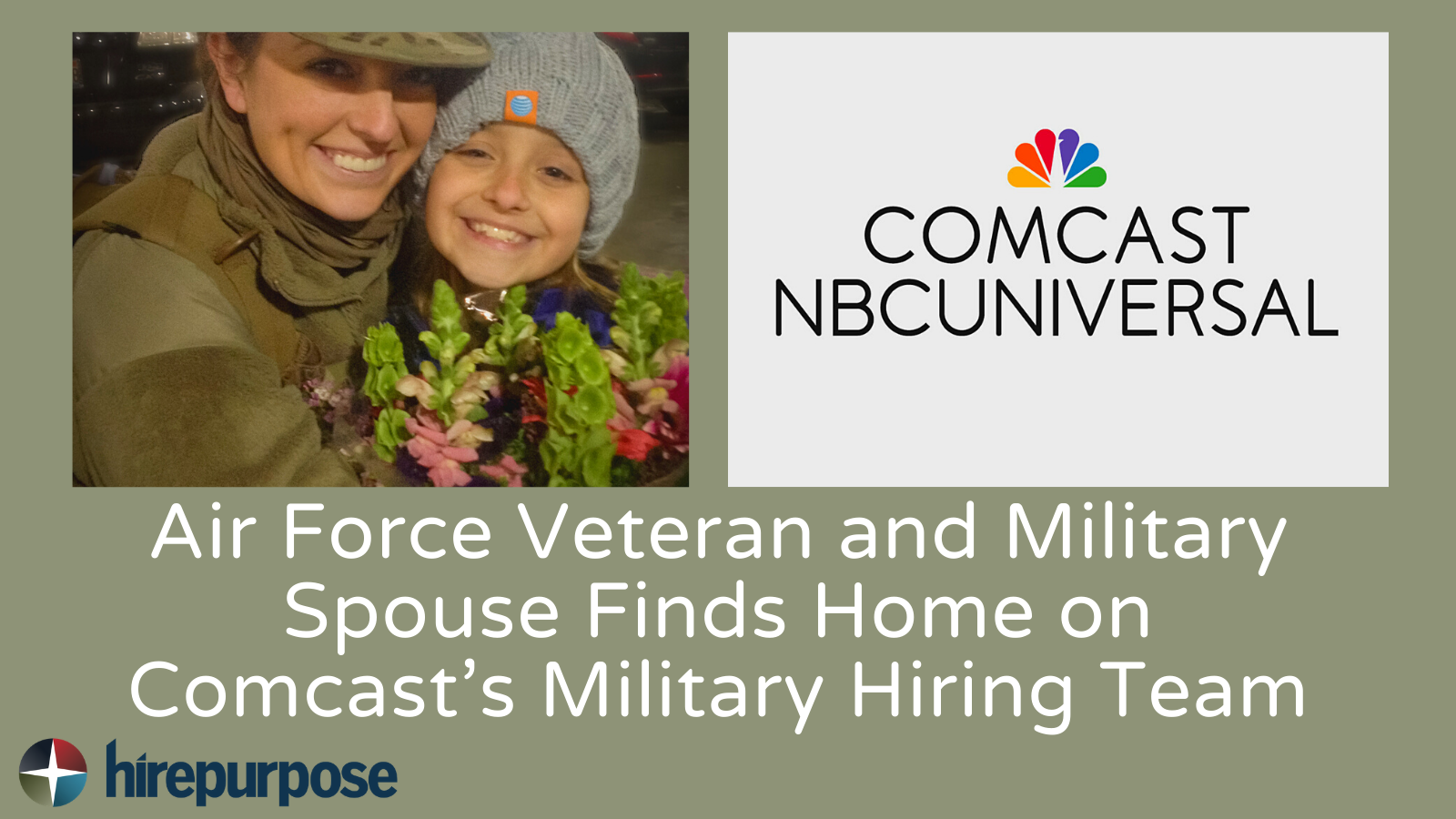 After watching the Twin Towers fall on Sept. 11, 2001 and the subsequent surge of friends enlisting in the military and deploying, Ariel Moore knew she wanted to serve when the opportunity arose. Following high school, she knew the time had come and enlisted in the Air Force, ultimately earning the 1C3 military occupational specialty known as Command and Control Operations.
Moore's training helped her develop leadership and crisis management skills, poise in stressful environments, and a strong work ethic that prepared her for her first assignment at Columbus Air Force Base. "My job was unique in that I handled emergency communications, highly classified information, and was making early morning calls to the wing commander as a very junior airman," says Moore, which helped set her up for success both in and out of the military. During her assignment, Moore deployed to Bagram Airfield, Afghanistan, where she created processes to improve efficiency of emergency operations. "I coordinated air lift support at Afghanistan's busiest airfield, expedited the communication between flight line agencies, aided the base execution of combat operations, and solidified defense response to indirect fire attacks." Inspired by her peers and their commitment to the mission, Moore also volunteered at the Contingency Aeromedical Staging Facility, taught English to local children, and was elected President of Airmen's Council where she played a pivotal role in building morale of incoming Airmen and adapting to life on base.
"I came home from that deployment a different person," says Moore. "In that time, I changed for the better. I realized that I am stronger and more capable than I was allowing myself to be." Her self-actualization proved to be a decisive element to her transition to civilian life.
"I decided that staying in the military long-term was not in my plan and I wanted to go back to school," she says. Upon returning home from deployment, Moore transitioned out of the Air Force and started her career at an aircraft manufacturing start-up company. "The great thing about working at a start-up is that you get to experience everything behind the scenes," she recalls. "We really embodied an 'all hands-on deck' mentality. For example, I showed an interest in the talent management and human resources team, and was given an incredible opportunity to shadow that team and learn so much," says Moore, which played a key role in her future at Comcast.
In addition to being a veteran, Moore is also a military spouse. When her family PCS'd to a new location, she had the challenge of leaving a job she loved and finding a new one, a hurdle military spouses encounter at each new duty station. But after applying to what felt like hundreds of jobs and going through a handful of interviews, Moore knew that Comcast was the best fit, not just professionally, but for her family as well.
"When I talked about my military experience, both as a veteran and a military spouse, in my Comcast interview, I didn't get a negative reaction," Moore recalls. "The talent team was knowledgeable about spouses and veterans and they were incredibly open and understanding." Moore now serves as a Military Hiring Project Manager at Comcast, where she develops the military hiring programs throughout the Comcast enterprise and is charged with the responsibility of educating the Talent Experience Team to improve the hiring and onboarding experiences for veterans and military spouses. "I take great pride in the ability to help other Veterans and military spouses find meaningful employment that fits their life," says Moore. "My experiences as both a veteran who's served overseas and as a military spouse help me better understand the unique needs that face our military community when it comes to finding employment, because more often than not, they're looking not only for a job, but also for a community and a home where they feel welcome, both personally and professionally," she continues.
Moore also plays a role in Comcast's Veteran Network, VetNet, the employee resource group that connects and mentors military employees and supporters. The thing about Comcast, she says, is that it's such a big company, much like the military, but VetNet helps you feel at home with fellow employees who have similar backgrounds and experiences.
As a leading organization in hiring military veterans and spouses, Comcast is more than just military friendly; they're military ready. The company takes its commitment to supporting those who have dedicated their lives to service beyond just hiring a few transitioning Service members, veterans, or military spouses. Moore encourages all transitioning Service members and military spouses to look into Comcast openings. But more importantly, she says, "have the courage to go after what you want," and hopefully Comcast can meet those needs.
Author: Alison Marcua
The following story highlights a veteran at Comcast, committed to including talented members of the military community in its workplace. Comcast is a client of Hirepurpose, an Orion Talent company. Learn More.

RSS Feed
Subscribe to Orion's Blog