Friday, October 1, 2021
In This Issue
How to Create a Successful Onboarding Strategy for New Hires
5 Issues on the Minds of Visionary CHROs (And How They're Handling Them)
Do CFOs Need Industry Experience?
On-Demand Virtual Hiring Events Through Orion Talent
Join our LinkedIn Group - Talent Insider with Orion Talent
Refer a Military Job Seeker or Client Company to Orion
How to Create a Successful Onboarding Strategy for New Hires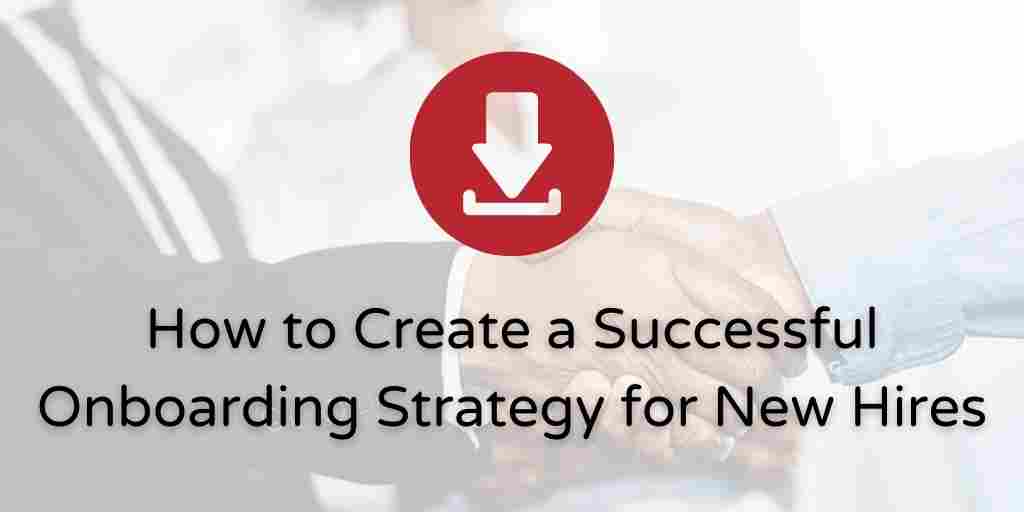 Develop an onboarding strategy that wins talent
Onboarding is arguably more important than ever before. With the talent shortage heightened and more than half the workforce expected to look for a new job in 2021, onboarding is critical. Engaging with workers as soon as possible helps integrate employees to your culture and retain them long-term. Our new hire onboarding infographic explains how to successfully onboard in three stages: the first 24 hours from offer acceptance, the first month after starting, and within the first 90 days.
Why have an onboarding process?
Today's candidates are in the driver's seat. With the deficit of available talent, candidates are receiving multiple offers, often on the same day. Even after they accept a position, they are still exploring other options. Engagement helps candidates commit to you and decrease the chances they will keep looking.
What is an onboarding plan?
Employers need to move fast when extending offers and bringing them onboard. Companies will lose their qualified talent without a strong onboarding strategy, and may have to settle for a less qualified candidate. This hurts the bottom line due to longer position vacancy and increased training time.
What makes onboarding successful?
Follow these steps to a successful onboarding process:
Step 1: Within 24 hours after the offer is accepted, reach out to discuss next steps.
Capture the following in an email:
- Formal written offer with complete salary information
- The agreed-upon start date
- Benefits package
- Location terms (remote, in-office, or a hybrid)
- Where to go on their first day of work
- Helpful information about company work culture
- Drug screening consent form and instructions
- What to expect during the first week on the job
- Who to contact for additional support, e.g. mentorship, schedule flexibility, Veteran resources, their immediate supervisor
Step 2: Within the first month, give them the tools to further integrate into your organization and be successful.
- Introduce new hires to colleagues beyond their immediate team
- Provide training for skills development, company policies, and culture
- Establish a cadence of check-ins with the appropriate team members to keep a pulse on progress and address any concerns
- Set expectations for performance reviews
- Identify and introduce a mentor to help support each new hire
Step 3: By the end of 90 days, employees should be set up for long-term engagement.
- Establish and hold frequent opportunities for new hires to provide feedback, and managers should be doing the same
- Show their feedback is valued not only by capturing it (e.g. in a summary in email) but by creating next steps based on that feedback
- Continue to set goals and define expectations that move the new hire forward and avoid stagnation
- Provide ongoing opportunities for additional training and skills development
- Establish team-building activities to further integrate them into company culture
Visualize it
The onboarding process never truly ends. It requires ongoing communication and actionable steps that ensure each employee is succeeding in their role, as a member of the team, and part of the larger organization.
We know this can be a lot to digest. So we have compiled all this information in an infographic you can download, and keep handy as you work on the stages of onboarding at your company.
5 Issues on the Minds of Visionary CHROs (And How They're Handling Them)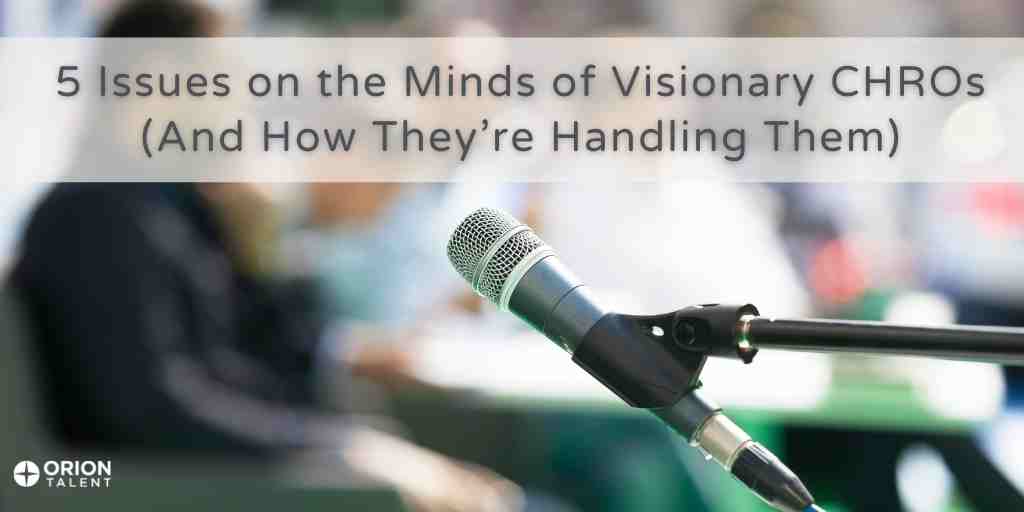 by Cory Kruse, President, Orion Talent
It's no exaggeration to say that over the last 18 months HR and its leaders have had to become centers of business innovation and transformation. How are they doing and keeping pace with the constant change and challenge of a work world remade? That was our question at Orion Talent when we formed the CHRO Roundtable this spring to bring bright CHRO leaders together to share strategies for taking care of people and business.
For the first time, the CHRO Roundtable met at the end of June, providing a powerful look at the issues on the minds of today's leaders and how they are managing them. As this group grows and gathers, we will share major themes and creative ideas discussed to help all HR leaders navigate the way forward. Here's your first peek at what's on the minds and agendas of CHRO innovators right now.
1. Recruiting Talent Is Simply Harder
Shocking no one, every CHRO, no matter the size of the company or industry, reported challenges in finding and hiring talent. On the recruitment front, the roundtable attendees agreed that one of the most important efforts they are making is expanding into new talent pools, pushing beyond established networks, and looking at new schools, community partners, and networking organizations to access new talent sources. Sourcing with new creativity and determination will be critical to filling jobs.
2. Retention Is Just as Hard
As hard as recruiting has become, retention is equally hard. From early retirements to pandemic-related relocations, CHROs saw plenty of turnover during the pandemic. Meanwhile, the return to offices is another trend driving new turnover as employees seek to maintain the benefits of remote work.

To counteract the talent exodus, CHROs spoke of focusing on early talent (those newer hires with fewer years invested in the company) by providing support, development, coaching, and other opportunities. This effort is seen as essential to balancing the growing number of retirements in the Baby Boom generation. Another important effort several are undertaking is coaching managers and business leaders to increase their focus on creating connections with employees right now and checking in regularly. Finding connection to culture and leaders has been hard and this outreach can be an important way to re-engage employees and remind them of their value.
3. Pressure Is High on Entry-level Wages
CHROs agreed that wage pressure for their entry-level roles is intense. Most have had to increase entry-level pay rates due to the competition for talent. That, in turn, has meant having to manage internal wage adjustments as employees see new hires coming in at higher rates.
To counter the wage pressure some CHROs are working to ensure new hires understand the full career and growth opportunities within the organization. From skill development to exposure to new roles and tech, helping entry-level workers see long-term opportunities and value has been helpful in winning talent beyond the wage war.
4. Changing Minds at the Top
Another common issue among CHROs today is the challenge of helping senior-most leaders (CEOs, Presidents, Owners) see how important remote work arrangements still are for a substantial segment of the workforce. Several CHROs spoke about the importance of convincing leaders of the need to extend or adopt remote work policies to address the deluge of employees asking to stay fully or partially remote.
One way they are succeeding is by ensuring that nothing is set in stone. Just as so many solutions over the last year had to be developed off the cuff, CHROs in the roundtable discussed the need to continue to pivot around remote options to address the changing landscape. The key is to avoid promising long-term solutions to employees or leaders. One HR leader referred to it as using this current time as a trial period, adjusting, and adapting remote solutions to ensure they are "fit for purpose" rather than created in panic.
5. Face-to-Face is Back
The lack of in-person time has been hard on organizations and their people. For that reason, many CHROs are starting to get back out on the road and holding in-person town halls and roundtable events. Finding ways to reconnect with people and get face-to-face time can reinforce company values, give employees sounding boards, and provide valuable insight into what employees are looking for from HR, managers, and the business.
More to Come
Watch for more CHRO insights and advice in the months ahead. In the meantime, if you are interested in joining the CHRO roundtable to share ideas and network with peers, let us know. And, if you would like help addressing any of the themes to come out of this roundtable, you can contact us here.
Do CFOs Need Industry Experience?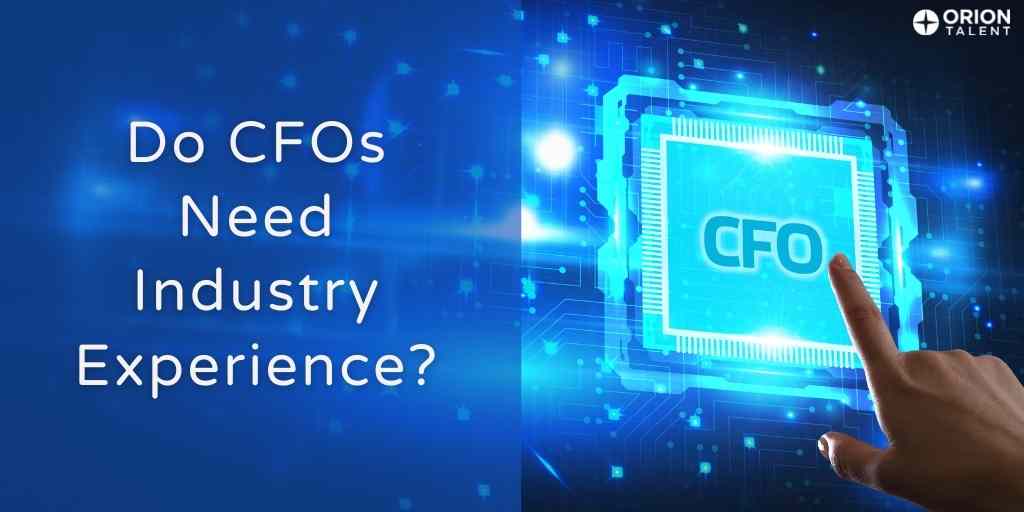 In her recent article for CFO.com, Yasmine O'Brien, Director of Financial Recruiting for Orion Talent, writes how much industry experience a CFO needs. In it, Yasmine explains when candidates should have qualifying industry experience and when you need to make concessions.
Industry Experience
Yasmine writes, "[Orion Talent has] seen more success in hiring for senior finance positions when candidates have relevant industry experience. And, it becomes even more crucial for upper-level roles in highly regulated industries such as financial services, pharmaceuticals, oil and gas, and hospital management."
Of course, the quality of the experience outweighs the quantity. To determine this, Yasmine advises talent acquisition leaders to conduct interviews that concentrate on the bigger picture, how candidates envision their first 100 days, and the role they see themselves playing long term.
Concessions
On the other hand, Yasmine explains, in a tight talent market, it may be time to relax this requirement. She qualifies this, however, by writing, "Any concessions around a must-have attribute like industry experience should be based on a risk assessment of hiring an industry outsider."
If you find yourself in this position, you should look for candidates that are:
highly collaborative;
a good listener; and
an agile team player.
Utilize the following to help your new CFO get up to speed on industry trends, market challenges, and what needs to be improved and how fast:
Professional references
Extensive onboarding with complete and quick immersion in the day-to-day operations of the company
One-on-ones with the immediate team as well as with leadership and business unit heads
As you can see, there are exceptions, especially thanks to a more competitive economic market. But CFOs with industry knowledge are still prized candidates. Read Yasmine's full article for more insight.
Find the Right CFO for Your Company
If you are seeking a CFO or other critical mid-band or senior finance and accounting leadership candidates, Orion Talent is here to help. Learn more about our Finance and Accounting Professional and Executive Search services here and get started today.
On-Demand Virtual Hiring Events Through Orion Talent
In addition to our scheduled industry- and region-specific virtual hiring events, we are excited to offer our clients the ability to customize an
On-Demand Virtual Hiring Event
. These events are catered to your scheduling, recruiting, and compliance needs, enabling you to overcome travel and social distancing restrictions, all while meeting your ongoing recruiting needs.
With an Orion Talent On-Demand Virtual Hiring Event you can recruit skilled specialists and professionals for a wide range of permanent and contingent roles. All we need to know to get started is:
- What positions would you like to fill?
- How many candidates would you like to hire?
- When would you like to virtually interview Orion's candidates?
We take it from there and set you up with military talent ready to start a new career with your company. Before you know it, you have recruited top leaders and technicians, without having to leave your office, just like the environmental engineering firm below.
Whether you are looking to ramp up hiring for project based needs, are seeking a company-wide coordinated Military Talent Strategy, or need to fill just a few positions, Orion virtual interviews make it faster and easier to interview the right Military Talent.
Contact us today
, and put the industry's most committed, outcome-driven recruitment force to work for you today!
Military Hiring Conferences
Interview Junior Military Officers, Noncommissioned Officers and Enlisted Technicians Recruited for your Hiring Needs
An Orion Hiring Conference is your chance to interview the best military job seekers, selected specifically for your open positions. You will be presented with pre-screened, qualified and suitably matched veterans that are interested in your available opportunities. Click on the dates below to learn more about our upcoming hiring conferences.

Virtual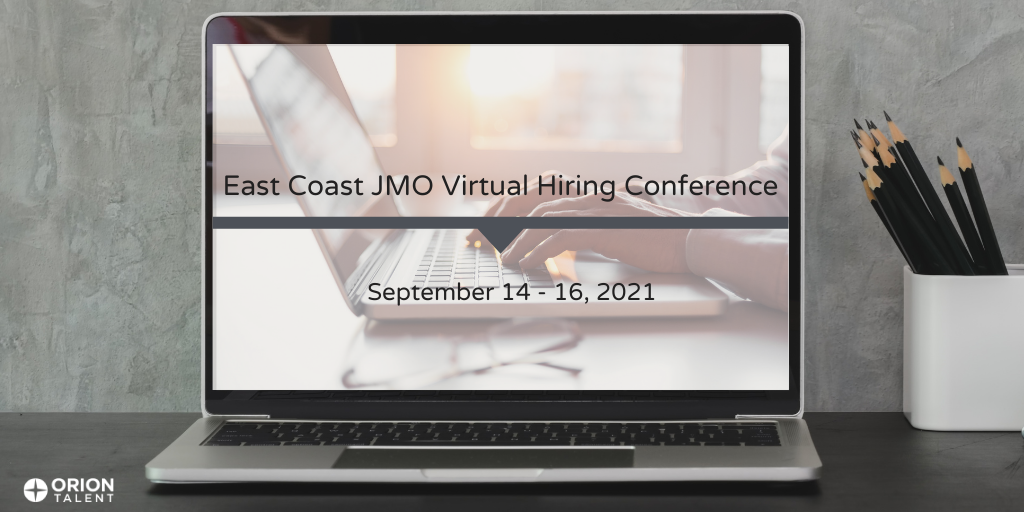 Click here for more information.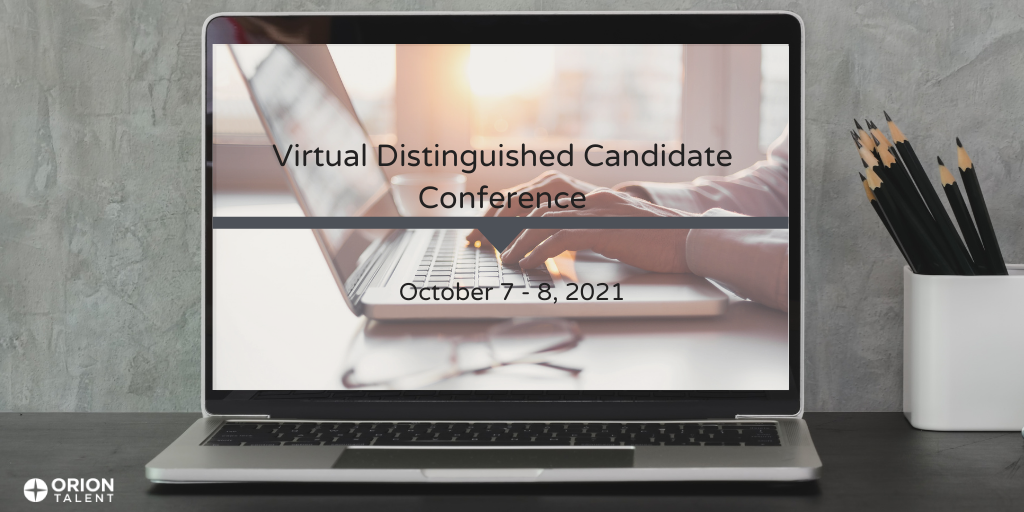 Click here for more information.
Join our LinkedIn Group - Talent Insider with Orion Talent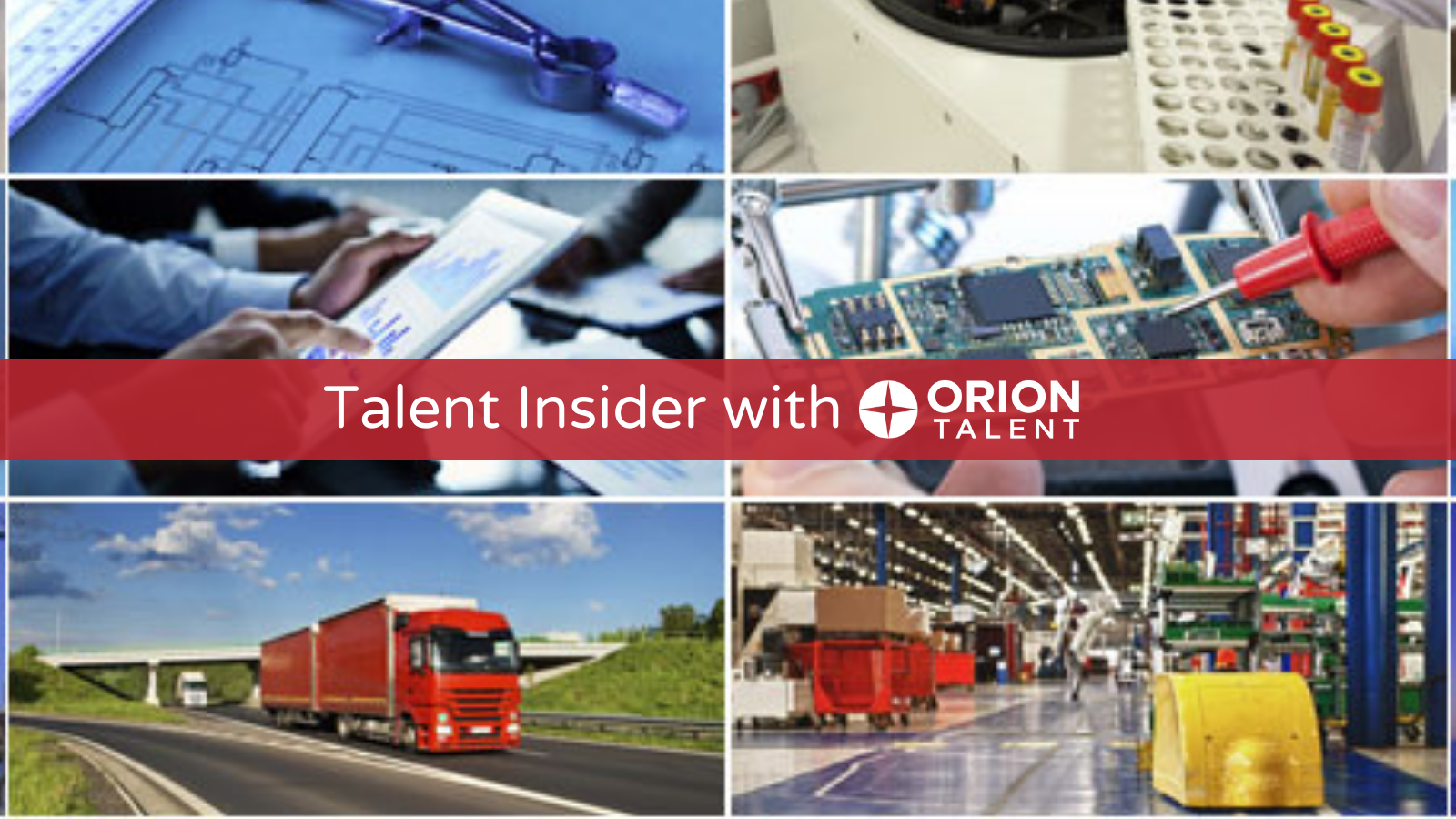 Have you joined our LinkedIn group, Talent Insider with Orion Talent? Talent Insider with Orion Talent is a group for all hiring managers, employers, and talent acquisition professionals interested in learning more about how to hire top talent. We are proud to offer access to employer resources, including thought leadership, hiring event notifications, podcasts, blog posts, news, other insights and advice, and more!
We also encourage you to share your expert insight, as well! Whether it be through RPO, Search, Military, Attraction & Sourcing, or Total Talent Solutions, this group will help you achieve the talent outcomes your business needs.
Join Talent Insider with Orion Talent
Refer a Military Job Seeker or Client Company to Orion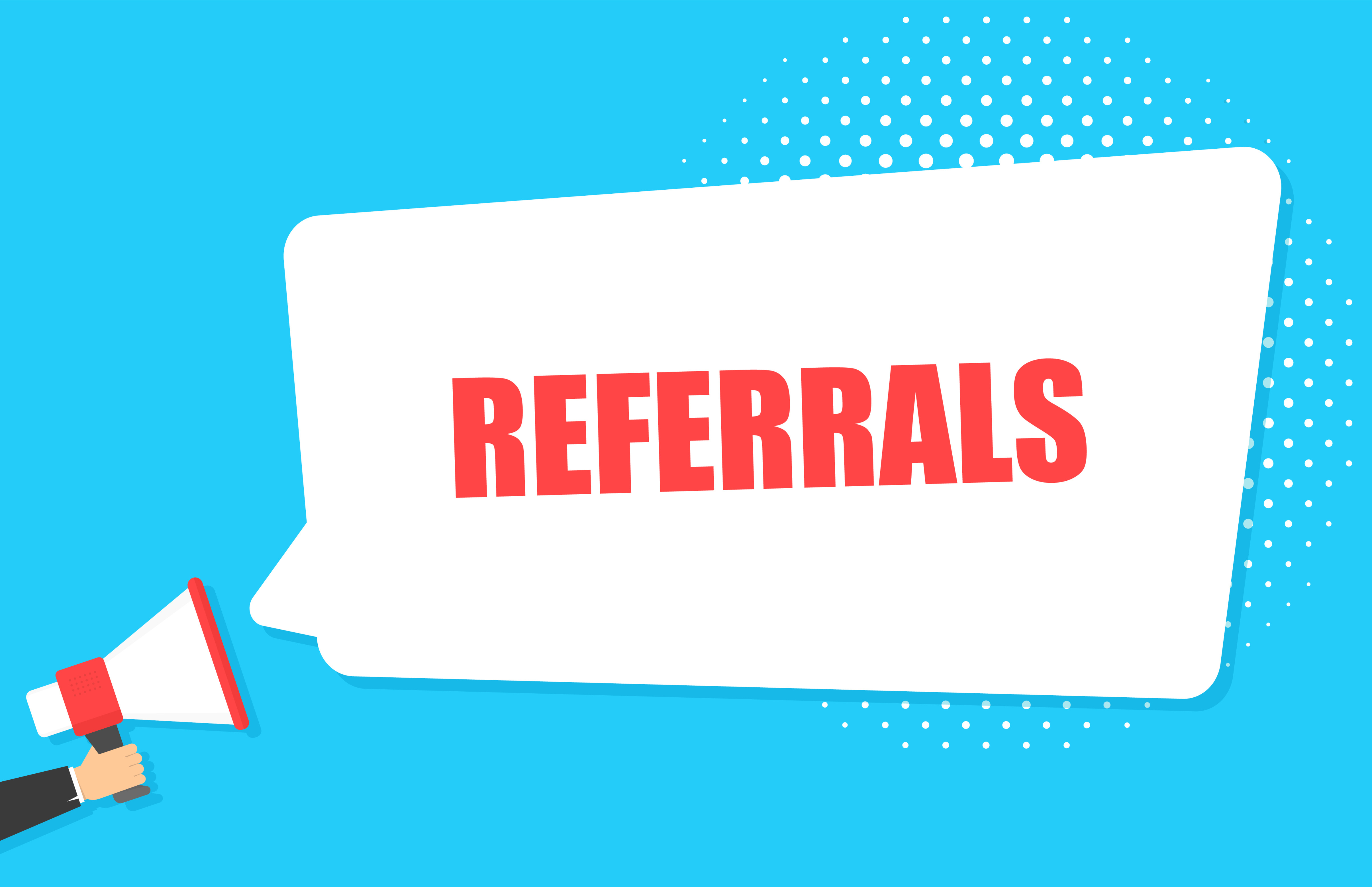 If you would like the chance to win a $50 gift card, enter into our monthly drawings for Client referrals and Job Seeker referrals. If your referral results in a hire, you will personally receive a $100 gift card as our way of saying thank you. As always, we will maintain your privacy and never share your information nor that of your referral. That's one entry for each referral that you submit - good luck and thank you for the referral!
Alfredo Reyes won the Job Seeker Referral monthly drawing
and is the winner of a $50 gift card.
Connect with Orion
Follow us to keep up-to-date on all things Orion through our social media listed below.