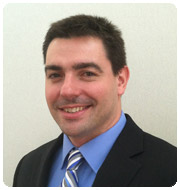 Steve Jones
(757) 490-3290 x 511
sjones@oriontalent.com
I am originally from South Bend, Indiana. I attended Penn State University and received a BS in Education. I was commissioned through Army ROTC in 2008 as an Adjutant General officer. After attending the Adjutant General Officer basic course at Ft. Jackson, SC, I was assigned to the 242nd Ordnance Battalion (EOD) at Ft. Carson, CO.
During my tenure at Ft. Carson, I served as the Battalion S1 and deployed to Iraq in 2010 in support of Operation Iraqi Freedom and Operation New Dawn. Upon redeployment, I was selected as the Headquarters Commander. After completing my command, I decided to transition out of the military and move back east.
I used Orion during my transition and accepted a position as a warehouse supervisor for Best Buy in Baltimore, where I worked from 2013 to 2016. I joined the Orion team in the summer of 2016.
In my role at Orion as a Candidate Recruiter, I have the privilege to work with Officers as they prepare for their transition from the military into the civilian workforce, and to make great matches between the candidates I represent and top jobs within the Fortune 500 and beyond.
If you are an Active Duty Army Officer located in the Northeast half of the US and would like to learn more about Orion's Career Placement Services, please contact Steve today.