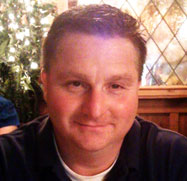 I am a graduate of the University of Tennessee, where I earned my B.S., and Regis University, where I earned my MBA in 2005. A former Nashville Metro Police Officer and a retired Major in the Army National Guard, I worked as a Production Supervisor from 2000 through 2005, with an HVAC/Building Controls company. In 2005, however, I sought to change employers due to the shutdown of my local operation. I then turned to Orion Talent to find a new civilian career.
After researching my potential employers and their competitors, including overall sales, type of margins, competitive niche, as well as new products and how they will affect the company's future, I accepted a position with Trane in Clarksville, Tennessee, as a Production Leader in October 2005. Because I had previously spent five years in a manufacturing environment that taught me the aspects of business as a Production Supervisor, my transition and advancement within Trane was easier.
I spent the next 18 months in that role and worked on the company's Voyager 2 assembly line. During that time, I was promoted to the position of a Six Sigma Black Belt in the Quality department. In 2008, I was promoted to Large Commercial Production Manager where I have been ever since. In this position, I have run Intelipak and Chiller/Splits lines. Six years after beginning with Trane, I currently have responsibility for the Large Commercial and Support areas with a team of over 250 hourly employees, six production leaders, a departmental manager, and four manufacturing engineers. My next step will be to obtain my own facility as a General Manager, which I expect to happen in two to three years.
My military career ran the gamut of occupational specialties. I began my career in 1983 as a Private in Armor and transitioned to the Infantry in 1988 as a Second Lieutenant. In 1996, my unit was restructured to Field Artillery while I was a Captain working as the Battalion S-4. I then transferred to an MP Battalion in 1998, where I worked as the Battalion Assistant S-3. In 2001, I transferred to a RAOC (Rear Area Operations Command) unit, where I was promoted to Major in 2004. Once that deployment ended, I spent the next two years as the Training Site Commander for the Volunteer Training Center located south of Chattanooga, TN. I retired after 24 years of service with the TN National Guard. My tours included Ft. Knox, Ft. Benning, and Balad, Iraq.
The importance and impact of my military experience and how it has helped me in my civilian career cannot be downplayed. I constantly pull from my military background in my dealings with subordinates, as well as superiors. I understand what it means to take orders, set directions, plan, execute, and ultimately deliver based upon the needs of the business.
Almost anyone can manage a business given some training. However, not everyone is able to truly lead people, and that is a skill set the military is good at honing. It's been years since I actually studied military leadership, but the lessons learned in the military continue to help me make the right decisions daily, which has been a key to my success.
In fact, I feel I am often better qualified than my non-military peers. There is no better training ground than the US military. Where else can a 22-year-old sign for millions in equipment and learn what it takes to lead in the harshest of environments and circumstances? However, I have found that the bluntness that I was accustomed to in the military often needs to be "softened" in the civilian world.
One message I have for hiring managers is that the military is an awesome place to find young energetic talent. The very fact that an individual began their military career and excelled into a leadership role at a young age says much about the individual. As an employer, you need people willing to go above and beyond. However, you have to look to see how hungry the individual is. Just being a military officer does not guarantee success or a great employee, but it is an indicator. Motivation and energy are very important, as well.
Having had a dual career, both civilian and National Guard, I would advise veterans to stop thinking of what you need from a company. Focus on what they need from you and how you can fill that void. Once they decide they need you, then you can decide upon the best job offer that suits your needs. Remember that you have a can-do attitude and have proven that you are not a quitter. I have my bad days, but I remind myself of various particularly nasty field exercises, training, or deployments, and, then my stress seems to be marginalized, and I keep plugging away.