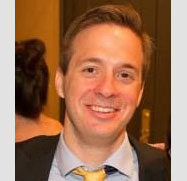 I found a career with Pulte Homes through Orion Talent in October 2013. Previous to that, I served in the Army as an MP at Fort Polk and then worked for a logistics company for nine months after leaving the Army.
While my actual move to Florida for my new career with Pulte was very easy with no issues, I did find my transition out of the military to be difficult. The uncertainty was stressful. I found it hard to decide what I wanted to do, as well as to understand civilian positions. You have to be gentler with civilian employees than fellow soldiers, and the structure isn't always as rigid as you are used to in the military. The military did not teach me about profits and budgets.
I learned that you need to remain flexible and be ready for change. Everyone should evaluate three things when leaving the military and decide which are the most important: industry, location, and money. These will help you decide what jobs are the best match for you. Also, be sure to have money saved up, and be ready to make changes to your plans. A big lesson learned for me was that it's OK to change career paths.
I now work in Project Management in the Construction industry. The job fits very well with my experience in the Army as an officer. As an officer, you learn to teach yourself different skills and trades. You also learn to manage people and projects, even those that you have no experience in. Finally, the military preaches dedication and attention to detail, which are vital in my current role.
Although I have only been with Pulte for three months, my career has been eventful. As a Field Manager, you are charged with the responsibility any number of homes that are under construction. This includes managing the schedule, contractors, and meeting the homeowners. The immediate promotions will be based on a financial standpoint, but responsibilities will stay the same.
I feel like I've been set up for success by my time in the Army. Although I had no construction knowledge, my ability to manage people, make decisions, and work through problems has proven to be essential. Learning a new trade (construction) is very similar to what the military asks of an officer. I had the confidence and patience to know that I will learn it, like I had done before in the Army.
When it comes time for my fellow veterans to transition, I would advise that they definitely perform online research. Try to be as educated as possible, since each interviewer wants to know you care about their company. And remember that your military training is invaluable!