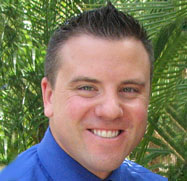 As a fresh graduate from U.S. Army Flight School in early 2012, following 5 years on Active Duty (I enlisted in 2007), I assumed that employers would be lined up and waiting to extend me job offers when I returned to Washington State. Boy was I surprised! I made finding a career my full-time job, beginning that summer.
I reached out to Orion and was almost immediately scheduled for an upcoming hiring conference. I hold a Bachelor of Arts in Law and Justice, so a very non-applicable degree when considering corporate, white-collar positions. I interviewed with several companies through Orion, and received a call-back from Honeywell Aerospace for an ISC Supervisor role, which, after several more rounds of on-site interviews, I accepted in December of 2012.
In addition to my position at Honeywell, I am an Aviation Captain, and UH-60 Blackhawk Assault Company Commander in the Washington Army National Guard, based out of Gray Army Airfield, JBLM. Learning to balance a full-time, demanding civilian career, a part-time military helicopter pilot career, and a time-intensive company command has been very challenging, and is certainly not for the faint of heart! The amount of free time that I once had has decreased significantly; however, the satisfaction I have in knowing that I am doing something worthwhile continually validates the sacrifice.
During my career search, there were times where I would lose heart. Most of the jobs I was interested in gave me the impression based on the application criteria that my experience and education were not adequate, and, therefore, I would choose not to apply. Looking back, that was a mistake.
The advice I would give to any potential job seekers is simple: play to your strengths. I had zero manufacturing experience, zero aerospace experience, zero corporate experience, zero civilian supervising experience…yet I did have leadership, team-building, operations, planning, problem-solving, and demonstrated success in all of those realms, along with the world-class training and mentorship that the US Army provides.
I believe that most successful businesses and hiring managers value the intrinsic leadership principles instilled in service members above job-specific experience. That being said, play to your strengths and sell yourself. Show your potential employer what you bring to the table, and don't dwell on what you don't know. Most of that stuff can be taught.
I supervised anywhere from 20-70 direct reports in an aerospace manufacturing facility for the first two years of my career with Honeywell, starting on second shift and moving to first shift about a year in. Within the last six months, I received a promotion and transfer into the Materials group as a Senior Sales, Inventory, Operations and Planning (SIOP) Leader, where I advise the site leadership on strategic initiatives and the direction to take the factory in terms of census, hours, overtime, inventory, etc. Learning an entire industry from the ground up has been incredibly challenging, oftentimes 'drinking from the fire hose', but if I can do it, anybody can. Hard work and long hours generally do pay off in the long run.
Working at Honeywell has given me a new perspective on leadership. My military training provided a foundation of decision making and the ability to easily direct the actions of subordinates. However, I have found that in the civilian realm, getting tasks completed often requires finesse and motivation, rather than barking orders and expecting your intent to be accomplished. This is a challenge for a majority of military professionals making the transition, but if you can master the ability to utilize your military experience and incorporate it effectively within the constraints of a civilian workspace, the potential for a successful career increases exponentially.
As a Veteran, you bring a unique skill-set to any career you choose. The training and experience you received during your military service sets you apart and makes you a valuable commodity to potential employers. Every Soldier is a leader, and there are dynamic careers in America's top companies just waiting for leaders to step in and begin making an impact.