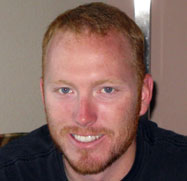 I celebrated my four-year anniversary as a Cryogenic Gas Technician with Linde, one of the largest industrial gas suppliers in the world, in February 2011. Prior to my civilian career, working with Nitrogen was the only cryogenic experience I had, but because I had great success in the military and have always been a fast learner, I knew I would succeed in this career.
I served in the Army as an AH64D Apache Helicopter Crew Chief, and returned from combat in November 2006, after being stop-lossed for six months. My terminal leave was set to begin the following month, which put me on time crunch to clear post and gave me very little time to use the Army ACAP services, and I was not able to attend one of their job fairs.
ACAP did have several resumes outlines for soldiers to follow depending on what type of work you were interested in seeking, which could have been helpful for some, but there was no real one-on-one interaction for me during my ACAP visits. It seemed like it was more like going to your local library and doing research and hoping that you would land a job in the civilian world.
I only had three ACAP appointments, and, on my third appointment, I was lucky enough to meet an Orion recruiter. Throughout my year-long tour in Iraq, I put together a resume to the best of my abilities. I attempted to get all of the information together from all of my civilian and military schooling and put together a four-page resume that I thought would be great.
After getting involved with Orion, the first thing they told me was that I needed to reduce it to one to one-and-a-half pages if possible, and to only include the most important qualities that pertained to the job. I also had not done a very good job of translating my military training into something a civilian employer could relate. I used several Army abbreviations and had listed training that I received in the military that would only relate to combat and not to a civilian job. Orion helped me make the necessary changes.
Once my resume was ready, I began interviewing through Orion. I had not received any interview training until Orion conducted training prior to a Hiring Conference in Chicago, which I am thankful for. Orion was very patient and stayed in close contact me throughout the entire process of finishing my resume, through interviewing, and all the way up until I accepted the job offer from Linde.
During my last deployment, my family had returned home to Palmyra, IN, so I was targeting a job in Indianapolis. It took a while for me to find something in that location, but the right job came along in February 2007. Orion set up an interview, and Linde gave me an offer I could not turn down. This was an exciting time.
Linde also paid for me to relocate to Indianapolis, which was a nice benefit. Previously, I was posted at Fort Hood, TX. My wife and I had already purchased a home in Indiana since they moved back there before I did, so that was a lot of stress off of my back, knowing I had a place to go once I got out. My extended family is only two hours away, too, and that is great, because I wanted to them to be involved in my children's lives since they had missed out on so much during the time I was serving my country.
Luckily, since my family was already back home, my transition process was relatively easy for them. They also made my transition process easier. I had my family supporting my decision to get out, so that made me not think twice about my decision to separate. I will always be proud of joining the Army and thankful for the skills they gave, but it was time for me to begin a new chapter in my life.
My military experience has helped my civilian career in a lot of ways. The military teaches you to be a self-motivated, honest, and hard working individual. On the days you work long hours, it almost seems like a normal day in the military. At first, I was always trying to work extra hours, because overtime is nice, and I was not used to a 40-hour-work-week.
I did find, however, that my civilian career required a different work outlook. The Army is the number one priority for you when you are serving your country. On the outside, you must learn to balance your career with family time. If your family is happy, then they will support your career goals, as well. I also found that it was difficult for me to lose the Army slang and abbreviations.
My responsibilities at Linde include installing and troubleshooting Oxygen, Nitrogen, Argon, CO2, Hydrogen, and Helium systems at customers ranging from hospitals to the automobile industry. I work from home on-call, and have a company vehicle to travel to my customers. My job is a lot like running my own business.
The benefits are nearly the same as in the military, but they are more costly. I found that during my time in the Army, there seems to be a common belief that you will not have the same benefits in the civilian world, which I found to be false. During my four years with Linde, I have received multiple raises and anticipate another one very soon.
Having gone through the process myself, I would advise transitioning service members to try and have at least two to three months of savings set aside if you do not have a job lined up by the time you separate. Also, it is important to take the initiative to make things happen. I found that once I began the separation process, I was no longer the Army's number one priority, as your unit will have to continue to train in full force as always. Set goals for yourself before departing the service, and go for them at 110%, just as you are taught to do in the military.
As far as why hiring managers should consider veterans for their position, I believe that the teamwork, work ethic, and leadership a veteran brings to a team are priceless and can go far within a company. These skills are second to none in most service members.