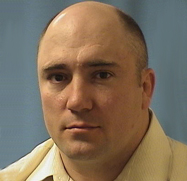 I was part of the Air Force RIF in 2011 and over 80% of those within my career field were cut, with no cross career-field transfers. Being forced to leave the Air Force was like having a close family member die suddenly. The hardest part of the transition was that I had not taken enough time to assess myself and where I wanted to go with my next career. I would recommend that everyone in the military start planning for their post-military career. Start planning now even if you are not planning on separating for a few more years. It may take education or experience to get your foot in the door in that new industry, and you can start working on that now.
I have been off Active Duty for five years now, but I actually had a little overlap between when I started my new position and when I finished with my previous employer. I used Orion five years ago when I originally separated, and I was impressed with them. I took a job that I found outside of Orion and got into the industry that I wanted, but it didn't pay enough to make that a long-term lifestyle.
In 2015, I began looking for other opportunities. That's what brought me back to Orion. This time around, I was hired by Medtronic through Orion as an SER (Sales Education Representative) through the October 2015 Distinguished Candidate Conference in Chicago. I knew I wanted to go into medical sales, so when I saw there were three companies coming to the Chicago DCC in that field, I scheduled my trip. Then I started to read as much as I could about them on their company websites. Orion also provided some material to help me do my research.
I originally had overlap between my AF career (saved leave) and the start of my new job in 2011. This time around I took the better part of a year to look for the best opportunity and didn't leave the company I was working for until after I had accepted my new position.
I now work for the biggest medical device company in the world for spinal correction. I'm part of a dynamic and extremely comprehensive program to develop a sales training force from within this company, which is different and more proactive than any other company in the industry. My first year's pay while in training will be $25K more than my previous civilian job, and it will go up another $40K next year, with a possible promotion at two years.
As for civilian benefits compared to my military benefits, I'm finding that the pay is better and medical insurance is not as good obviously (but very good by civilian standards). I chose a top-notch company that offers a ton of benefits that are better than the industry standards. The main benefit difference in the military is obviously the retirement pension-my new company offers a very generous retirement contribution and employee match. Since I will be making more money now and with the company match, I expect I will be able to build a very respectable retirement fund.
There is a steep learning curve when you go into a new industry. But I feel learning a new position was a constant part of my military career, so becoming competent in a new field was very easy. Medtronic looks for self-motivated, loyal people that can keep their cool under pressure and work with people that are both senior and junior to them. Because of this, a senior O3/O4 or SNCO with a good education background would be great at learning the industry.
My transition was pretty tough on my whole family. Remember your relationship with your family is more important than your job or your new location or whatever other stressors you have. Get on the same side, ask for your spouse's opinion on everything, and keep them involved with all of the decisions along the way. Older kids should have a say, too. They need to be kept in the loop as to what's going on and why, but also they don't need the stress of all the change dumped on them.
Now that I've had a few years out of the military to assess the civilian work environment, I'm sure that I've made a smart move through Orion that will allow me to have a good career while making enough money to raise my growing family.
As for my advice, there are quite a few things I would tell veterans to do or keep in mind as they transition:
Write your resume like you would write an OPR/EPR or military award packet.
Always have high standards for yourself and those around you.
Carry a notepad and pencil on you at all times.
Keep the company's mission and your integrity as top priorities in decisions.
Decide what's important to you (location, opportunity for upward mobility, pay, lifestyle, etc.), and then find a career that's interesting to you that meets those priorities and do whatever it takes to prepare yourself for that position.
If you want something, speak up about it. If you are interested in an opportunity, find out more about it and let those people around you know you are interested. You won't get promoted if you don't express interest in taking on the additional responsibilities of the promotion.
I think the military has a higher standard of excellence than the average civilian workforce. It is also much more diverse in what you learn and do. The pace of the military (constantly training, deploying, promoting) gives a lot of opportunities to move around and get new levels of competency in your career field that may take an entire career in the civilian workforce. Leadership comes much earlier in the military, and leadership experience is highly valued everywhere. There are people that have been in civilian industries for 30 years that never lead 100+ people. You can do that as a CGO with only a few years of service in the military. NCOs lead people very early, too.
One military skill that helps in the civilian world is the ability to get everyone to team up to work towards the same goal like you would have to do in a military exercise. Veterans are able to be clear about the goal and keep everyone focused on it. You do, however, have to be less direct in the civilian workforce. The chain of command doesn't really exist in the same way it does in the military. I've found it to be more of a collaborative process to get things done in the civilian workforce.
When considering the more tangible aspects of transitioning into the civilian world, take your time and try to find a place you can settle for a longer period of time. Military moves are usually more frequent, so if it's not perfect, you can deal with it. But getting out allows you to put down roots and those decisions have a longer term effect, so choose wisely. Also, research healthcare and retirement benefits, those are a big consideration and can help make your decision easier.
Again, don't underestimate your leadership experience. Remember, most people don't have that. Every veteran comes with an amount of professionalism, work ethic, and loyalty that are extremely hard to match. Shoot high. You are extremely valuable and deserve a great job in your civilian career. Once you get it, work hard to keep it!