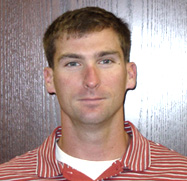 I transitioned out of the Marine Corps in July 2008 and started my new job with RQ Construction at the same time. Since that time, I have been rapidly promoted, which I attribute to my time in service. From initial transition to my three years in the civilian workforce, I have learned some lessons that are useful for my transitioning colleagues.
When it came time for me to transition out of the Marine Corps, I had served eight years at Camp Pendleton, California as an 0203 Intelligence Officer. My biggest consideration during my transition was location and maintaining my current lifestyle based on the requirements of my family. I was not really concerned with what industry I was going to end up in, but rather with the atmosphere, challenges, and growth potential that industry represented.
My wife and I have a good group of local friends here in Carlsbad, so the decision to stay here after I separated seemed natural. On top of that, our kids have been in school for a few years, and the weather is beautiful. Because of this decision, I did not have the hassle of a final move and did not have to plan for housing and relocation.
My EAS from the Marine Corps was July 30, 2008. I started my new job on 01 July so I was able to use my 30 days of terminal leave to get a head start in my new career in the construction industry as a Project Engineer at RQ Construction. RQ Construction is a general contractor firm in the commercial construction industry specializing in government buildings ranging from BEQs to Armories to all buildings and structures in between. They have an internal career advancement program into which each employee is placed. The program I entered is called the Project Engineer Farming System, where they developed my values and skill sets to match those required by my eventual position in company as a Project Manager.
I obtained this position through Orion, although I did attend a transition assistance program through the military, as it is mandatory. The military's transition assistance program is a good source of information, but I did not find the workshop effective. In addition to the transition program, I mostly researched companies in which I was interested online. My research focused on the history of the company, future growth potential, values, and any article I could find related to the company.
I also spent time on websites such as Business Week, CNN Money, and The Wall Street Journal to see what industries were gaining momentum and which ones were not. I visited sites such as PayScale to see what the average pay was like for different positions. Also, prior to submitting a resume, I would Google the company to find articles, clippings, etc. to see if they were in the news.
I had the opportunity to network in Southern California with many former and retired military professionals, and they provided great assistance to me as I transitioned. Their assistance included helping me get job interviews, providing resume assistance, giving me information about different industries, and letting me know how I might fit into those industries.
I used several organizations to start my networking, and then it just spider-webbed from there. The first organization is called the National Association of Industrial & Office Properties (NAIOP). NAIOP is a commercial real estate organization that adopted my Company prior to deploying. Through them, I met several former and retired military members that took me to lunch, explained the different aspects of the commercial real estate industry, and then introduced me to other people in other industries.
The other organizations I used were MEA-W and NAVNET. They are comprised of transitioning, former, and retired military members that come together once a month to either look for work or transition. I also just asked around my office on base to see if anyone knew any retired military guys. I would get their information and call. I got everything from resume writing critiques, to new connections, to sound transitioning advice.
I would recommend to anyone to actively get out and network. Find military organizations and retired and former service members in your area, and contact them. They will be more than willing to help. I also still keep in contact with my former colleagues through email and over the phone.
My transition was easier than expected. I believe it was because of the amount of research and preparation I did prior to getting out. I also prepared myself mentally to accept the challenges, reduction in pay, and possibility of not finding a job well in advance.
There are a few things about transitioning out of the military that you have to prepare yourself for. For instance, I no longer get a housing allowance, Basic Allowance for Subsistence, free medical and dental, dive pay, jump pay, or all federal holidays off. For me, the reductions in pay and benefits were the most difficult part of the transition. I do, however, get profit sharing opportunities, and RQ contributes 3.5% of my salary into a 401k plan on my behalf.
I began my career with RQC in 2008 as a Project Engineer at the time working on a project for Marine Corps Forces Special Operations Command (MARSOC) at Camp Pendleton. At the end of 2009, I was promoted to Assistant Project Manager. The rapid promotion was based on my leadership, management, and communication experience gained in the military. During that time, I also helped write various parts of our company's proposals, mainly because I was able to understand what the lingo was and how it applied to our projects.
When MARSOC ended in the summer of 2010, I was assigned as an APM for one of our utilities jobs on Camp Pendleton. However, that did not last long as I was again promoted to Project Manager and was asked to take over a struggling job in Camp Lejeune, NC, as well as run a project at Miramar, CA. To be promoted in three years to a position like Project Manger and run two concurrent projects showed how much trust and confidence RQ had in my abilities. I attribute it to the competencies and values I learned while I was serving.
The biggest lesson I have learned in the three-and-a-half years since my transition is to look at my skills and background as a valued entity to the civilian world. There are a lot of skills and competencies that we pick up along the way while we serve that we may not recognize as important, but in the civilian world, they are extremely valuable. These include time and resource management, organization skills, communication skills, flexibility and adaptability, managing people and situations, and leadership. It is important for candidates to understand what their leadership style is and how it will bring value to the organization. My company told me they were looking for leadership, and that they would teach me the construction part.
To be able to remain calm and confident in otherwise stressful situations and meetings is important, as well. In addition to keeping these skills in mind, network, thoroughly research each company you interview with, and be bulletproof in your interviews. This was the plan I followed that led to a successful transition.
Bottom line is to sell your experience and knowledge as a value the employers cannot pass up. You bring to the table something intangible that will take others years to learn. You can learn the easy stuff.