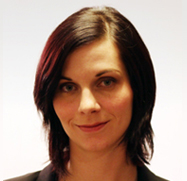 I served in the Army Ordnance Corps and separated from the military as a Captain in September 2009. During my time in the service, I was stationed at a few different locations in Germany, with a 15-month tour in Iraq. When I separated, I got a job supervising a security department at a hospital and moved back to the Chicagoland area.
My transition went smoothly. I found that the Army had the process pretty well ironed out. And, as long as you followed your 'checklist' and made sure all your loose ends were tied up before your last day or two, things were well set up. The physical move was very easy, as a company came and took all my belongings, packed them up, and loaded them onto a truck. I saw my belongings months later back stateside.
Unorthodox is really the best word to describe my transition as a whole. I spent six months after separation traveling to visit friends and family I hadn't seen in years, and then took the security position with an area hospital with the intention of having a 'pay the bills' kind of job while I figured out what I wanted to do. I learned a lot about how different it is to operate and manage in a civilian workplace, but it wasn't that drastic of an adjustment. (Apparently, you can't make someone assume the front-leaning-rest position if they misbehave.)
Two years later, I'd moved up in that company about as far as I was likely to (supervisor) and was ready for something more from my career, so I reached out to Orion. This was my first real encounter with anything related to corporate careers, and it was a very steep learning curve, initially. The interview process is much more intense; there is a completely different dress code and culture; and it's truly a different world. Orion did some extremely helpful work in helping bridge that gap, and I don't know that I could have broken into my new career without them!
I attended an Orion hiring conference in Chicago in February 2012 and was given briefs on the companies with which I would be interviewing. I also went home that evening (before the actual interviews) and spent some time on the company websites, as well as doing a basic web browser search for any relevant news. That's how I discovered that the company I'm with now, Surgical Care Affiliates (SCA), was listed as a "Best Place to Work in Healthcare" (a handy bit of information for the interview).
I'm currently in Healthcare Administration-more specifically the Ambulatory Surgery Center industry. Truth be told, my military experience is the reason I was able to jump into a career in healthcare without any sort of clinical or medical background! The ability to be presented with a situation, learn very quickly how to function in that new environment, and hit the ground running was inculcated in me throughout my time in the military and is the reason I am where I am now.
The base pay is quite a bit higher than my military pay, and the health benefits are very good - the peripheral benefits are not existent (in that there is no allowance for housing, uniforms, hazardous duty pay, etc.). But that's consistent with any civilian job, though.
My current career with SCA has been going on eight months, with a combination of training and working as an Assistant Administrator, all of which is geared to prepare me to become a full Administrator of an Ambulatory Surgery Center. I'm actually nearing the end of the program and anticipate moving into a full Administrator role or something comparable in the near future. I love working in healthcare, so I plan to remain in this field for the foreseeable future.
Honestly, when I first started working with SCA, I was a little uncertain about how I would measure up to my peers (most of whom are either clinical or business in background, with various licenses and degrees). I'm not worried about it anymore. If there was one thing I wish I could have known when I got out of the military, it would be to be confident in what your experience has prepared you to do. I now have no qualms that I am able to not only keep up with but surpass others in my field, and I am certain the same is true for others transitioning out of the military.
My military experience has come into play into both of my post-transition careers. When I worked in security at the hospital, it directly translated into leadership in high-stress environments. (We responded to all kinds of emergencies and dealt with a huge variety of people and cultures.) My experience also allowed me to make solid decisions and operate in an unpredictable workplace while keeping a level head, and the training in combatives was extremely useful in safely diffusing situations that arose. In my current career, my experience with being 'thrown into the deep end' throughout my military career helps me tremendously in a white-collar environment.
I was used to strong formality in the military, though, and have had to be more casual in the civilian workplace. It was bizarre to call my boss by his first name, it but wouldn't have been appropriate to keep calling him 'Sir'! I also had to learn how to interact with my employees (whom you cannot call 'subordinates') in a completely different way. They do not simply respond 'yes, ma'am' and go about their business. If they don't like what you do and how you lead … they can quit!
There are two practical issues that I encountered when I transitioned, as well: housing and wardrobe. I had never rented an apartment in the U.S. and had no idea what to look for in a good landlord, how to evaluate an apartment / what details were going to drive me crazy six months later, and how to understand a lease! I definitely didn't know you could negotiate certain things on a lease, as well as the rent or what is included (e.g. heat, water, garbage). I would've been up a creek if I didn't have friends who knew how it all worked!
As for wardrobe, I know it's a little simpler for men than women. But, in general, it can be both expensive and overwhelming to have to figure out how to dress for a professional career. I had friends who worked in the corporate world, so they had to help me a lot initially.
For the transitioning veterans out there, my advice to you is to ask questions during the hiring process. When you get through the first several rounds of interviewing and you're sitting down to talk turkey about salary and specifics, ask questions! If they say relocation is possible, ask them directly if it is actually required. If you don't understand something in the job outline (and Orion can't answer it for you), ask them to break it down for you. I'm not saying you should ask questions just for the sake of asking them, but make sure you're completely clear on what you're getting into and that you're okay with it.
I would advise hiring managers to encourage veterans! It is important that you understand that our military background and experience, while not necessarily always directly translatable to a civilian career, have prepared us to hit the ground running. Then, when you interview us, make it clear that you appreciate our varied experience.
Veterans know how to jump into a new situation, figure it out, and lead others in that situation. We aren't afraid to work hard, and most of us are hungry for new challenges. I wish more businesses would take the time to learn a bit about what veterans have to offer and what their experience translates to in the civilian world, because I think it would amaze them.