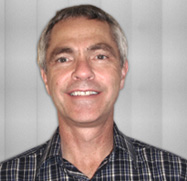 Transitioning was not a choice; it was mandatory for me to retire. In the Navy, when you are promoted to CWO5, you are only allowed to serve two more years to pay back your promotion. I did this and received my letter saying it was time to retire. Of course, when I was on terminal leave, I did get a call from my detailer saying that the rules had changed and I could remain on active duty, but, by that time, I had a job lined up, and I didn't want to go back to sea duty or go through the transition again.
Prior to obtaining my job with Honeywell, I utilized TAP and the Fleet and Family Support Center at my station, NAS Whidbey Island, Washington, in preparation for finding a job. TAP was very helpful in learning how to write a resume, interview, and what to expect in the civilian world. The counselors were available outside of the classroom to review resumes and answer any questions. TAP is a very worthwhile program.
This year has been a very busy year, which made the transition stressful. In order to deal with the stress, we took one day at a time and had faith that God would take care of us. My terminal leave started on January 5, 2008, and I started attending hiring conferences and sending out resumes at that time.
We also sold our house in January and moved into an apartment in February. We decided on an apartment, because we were not sure where my new job would take me. Our home sold the very day we put it on the market. This was a huge relief, because the average length of time for a house to be on the market in the area was over six months.
March was also a busy month, as I started my new job on the 10th, turned 50, and celebrated our 25th wedding anniversary. In May, our youngest daughter graduated from Arizona State University. That same daughter is getting married in July. And, to top it all off, we are still looking for our next home to buy.
While our move is still in progress, it is nice to know the military will store your household goods for a year. It really gives us peace of mind to know that our goods are stored, because we don't have to rush into buying a house. Also, having both of the kids grown and out of the house made the transition easier. No more having to worry about moving during the summer, school year, etc.
Because we were lucky enough to have our home sell right away, we really weren't sure where we should move. We wanted to remain in the Northwest, as we have a 98-year-old great aunt that we care for. I wanted a job between Bellingham and Seattle, so we decided to move to Everett, which was somewhat in the middle and worked best for commuting.
The hardest part of my transition was not knowing what I wanted to do in the civilian world. I had plenty of experience in Quality Assurance, but I wasn't sure I wanted to continue that line of work. I did end up becoming a Quality Engineer in the Aerospace, Defense, and Space Sensor Systems industry.
In preparation for my career change, I attended an Orion hiring conference. Prior to the conference, I researched as much as possible about the companies I would be interviewing with at the conference. While we had short notice as to which companies would be there that had positions of interest to me, I tried to learn as much as possible from the web. I went to the companies' web sites, found out what they did/produced, and who their competitors were. I also looked up the latest news on the company, etc.
I am now employed at Honeywell, and have plenty of opportunity for advancement. As soon as I learn a task or program, additional responsibilities are added to my job. There is so much to learn in this job, and, like many areas in the military, they try to do more with less people. Also like the military, they have annual and semi-annual evaluations, as well as a clear defined development plan for their employees.
In terms of benefits, there is less vacation time, but that was expected. Honeywell has a TRICARE supplemental program, which helped reduce medical premium costs. Honeywell also has a flex work schedule, sick leave, and personal time off programs that are very comparable to the military lifestyle.
Making the transition from a military officer to civilian manager has had its learning curve. As an officer, even if someone didn't work for you, you had authority and could direct that something get accomplished. I learned quickly that it just doesn't work that way in the civilian world. Also, you can't expect people to continue working to get the job done if it is past their working hours. Most people get paid by the hour and want to go home when their eight hours are over.
When preparing for your transition, learn how to effectively interview, and practice your answers to all possible questions. Ask those who have interviewed recently what questions they were asked, and practice, practice, practice! Also, keep two valuable military skills in mind. The first is the ability to juggle multiple tasks with competing priorities. The second is experience in dealing with crisis management. Both of these military skills have served me well in my civilian job.